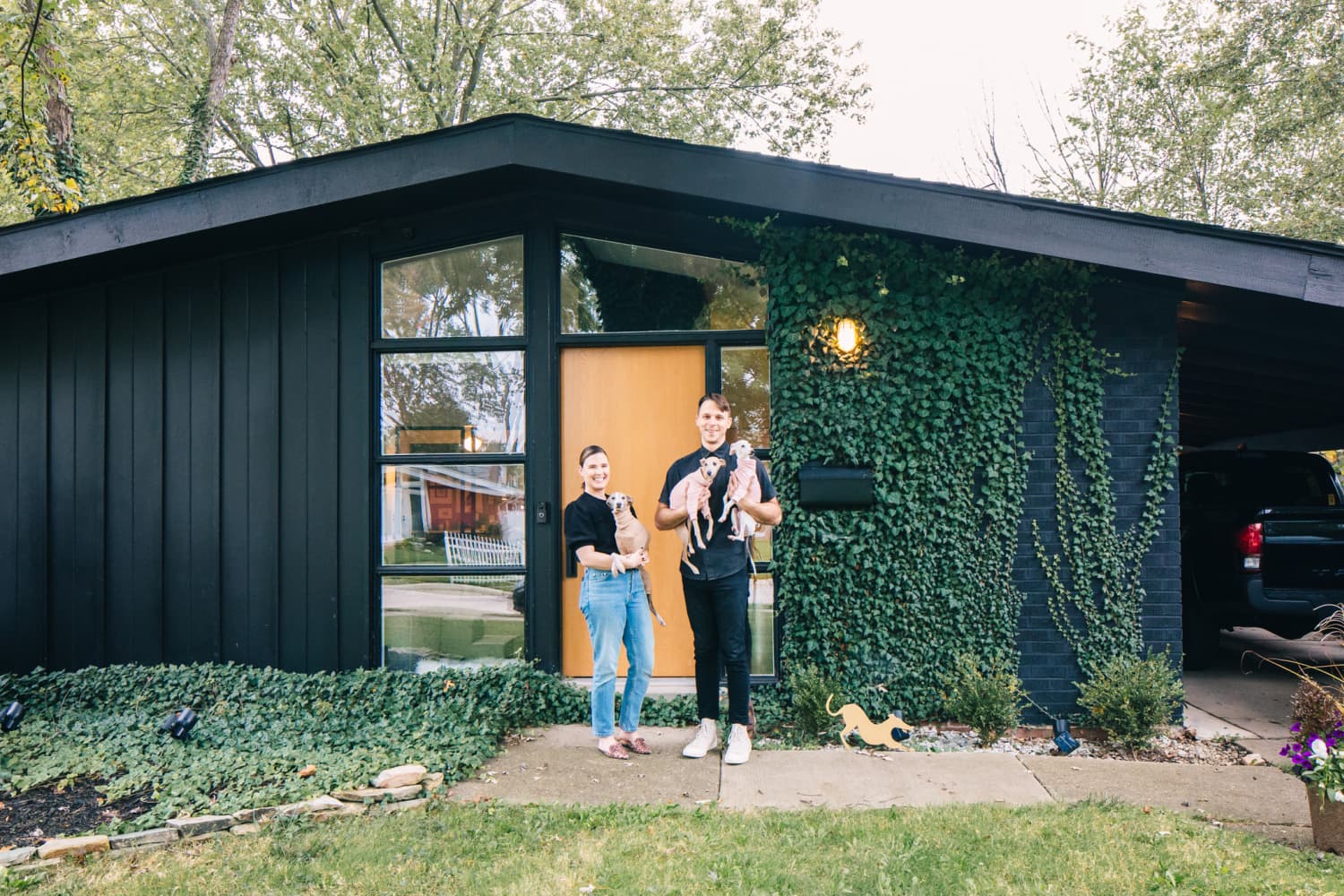 We independently select these products—if you buy from one of our links, we may earn a commission.
Name: Colin Tury and Ellie Ingram
Location: Southfield, Michigan
Size: 1,300 square feet
Years lived in: 5 years, owning
Colin Tury is the co-founder of Midwest Common, an independent Detroit-based design firm. In his words, he lives and breathes furniture, lighting, and interior design. "I have been making and designing things since I can remember. Luckily, I've followed my passions and get to do it for a living," he explains.
This mid-century modern house built in 1959 is the first house for him and his partner, Ellie Ingram, but it didn't look like the beautiful modern home it is today when they first purchased it five years. The creative couple have put A LOT of work into transforming it into what you see today. "Every square inch of this house has been affected by us and we're proud of it" he writes. "I know that there will always be things that we 'need to do,' but for now it's turned into a very special place. Also, this house has become a mini gallery for all the wonderful artist and craftspeople we've met along the way. All of the artwork in our home is from someone that we personally know and support."
Apartment Therapy Survey:
Style: Soulful Contemporary
Inspiration: Isamu Noguchi and Dolly Parton
Favorite Element: There are so many moments we are proud of. I personally feel like the glass doors I built between Ellie's studio and the living room truly transformed the house the most.
Biggest Challenge: Doing everything ourselves while living in it.
What Friends Say: It's been a running joke that our house doesn't actually exist because we've never truly hosted a formal event here due to ongoing renovations. We will let you know after the belated housewarming party…
Biggest Embarrassment: The only embarrassing thing has been my assumption of how long all of the renovations would take. We are pretty proud of everything we've affected thus far.
Proudest DIY: This entire house. It's hard to believe what it used to look like and the condition it was in versus how it looks/feels now.
Biggest Indulgence: A selfish display of my own furniture and lighting. And dog toys, of course.
Best Advice: Don't be too critical of your own efforts. Truthfully, you're the only who really cares.
This house tour's responses were edited for length and clarity.