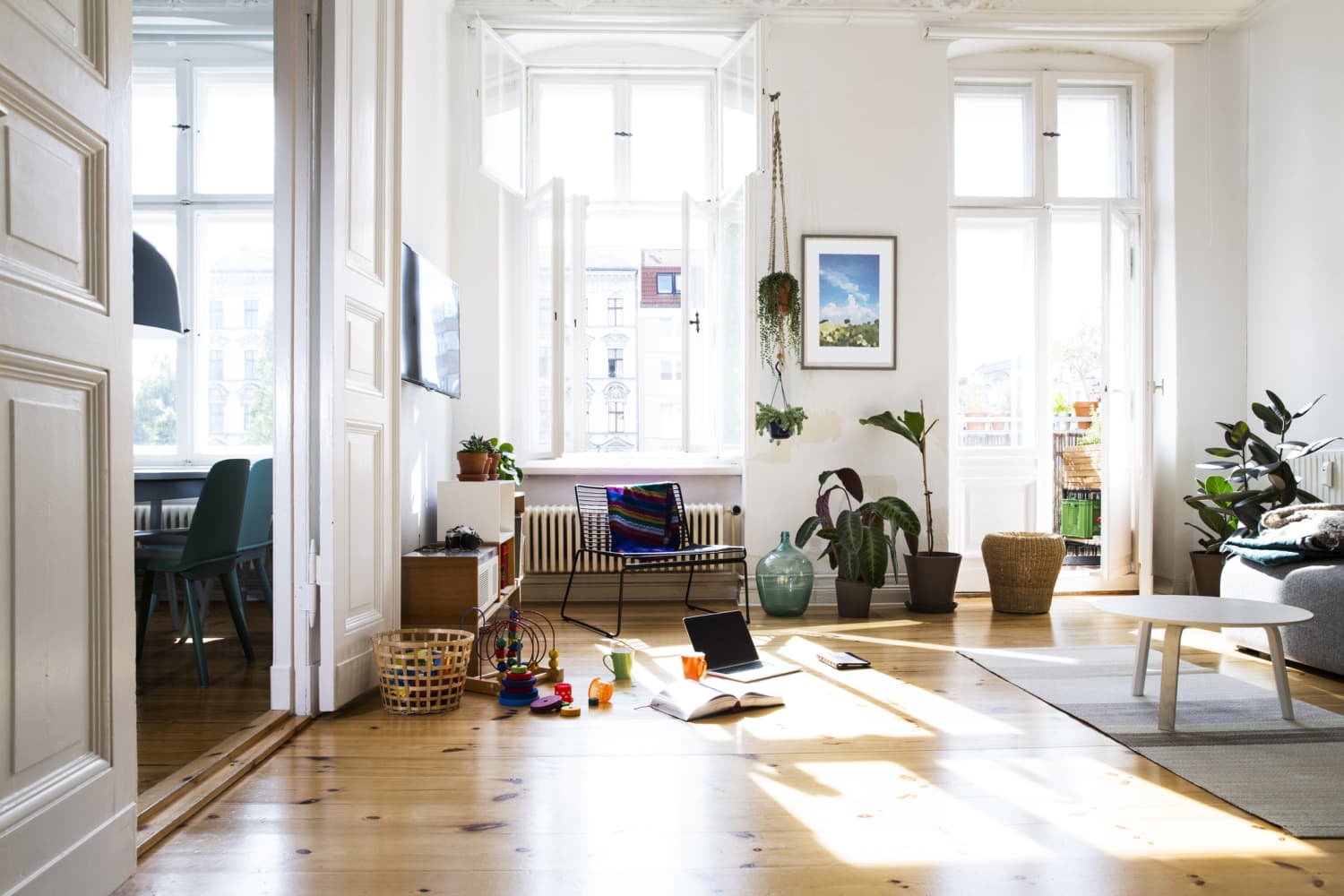 We independently select these products—if you buy from one of our links, we may earn a commission.
Sergio Quezada, a Colorado-based home improvement specialist known as Mr. Jalapeño on social media, tackles cosmetic home improvement DIY projects, particularly around painting and drywall on his TikTok and Instagram channels. Recently, one of his DIY solutions went viral on TikTok, because it tackled one small thing that's making your home look run down and tired — yet is so straightforward to fix.
Here's the one small issue: cracked caulk on baseboards and around trim. It's such an easy thing to ignore, yet it's a detail that can make your home look tired and in need of a facelift. Think about your old apartment or the last open house you went to. If it was an older home, did it seem old? And if so, could you put your finger on why?
That vague, run-down look is almost always a result of small details left to deteriorate over the years. And so often they're simple fixes like this one. Cracked caulk takes just minutes to fix, and you only need three items: a utility blade, caulking, and a washcloth. If you want to repaint, that's a bonus — and then you'll also need paint and a brush.
In his video, Quezada demonstrates how to use a utility blade to cut the old, dried caulking away and use Extreme Stretch caulking to re-caulk the area. The caulking will expand once it has been applied and will fill the area. While it's still wet, use a damp washcloth to wipe excess caulking, so that the result is a smooth line. If you're going for extra credit, Quezada recommends waiting 30 minutes and then painting over the area.
And if you want to keep going down the path of fixing up all the details that are making your home look run down, Quezada has a few recommendations. He tells Apartment Therapy that in addition to scuffed and/or chipped baseboards and trim, you should look out for "doors not closing properly, cracked or faded paint, squeaky stairs and flooring, foggy-looking windows, holes on the walls and in window screens, and stains on the carpet/floor."