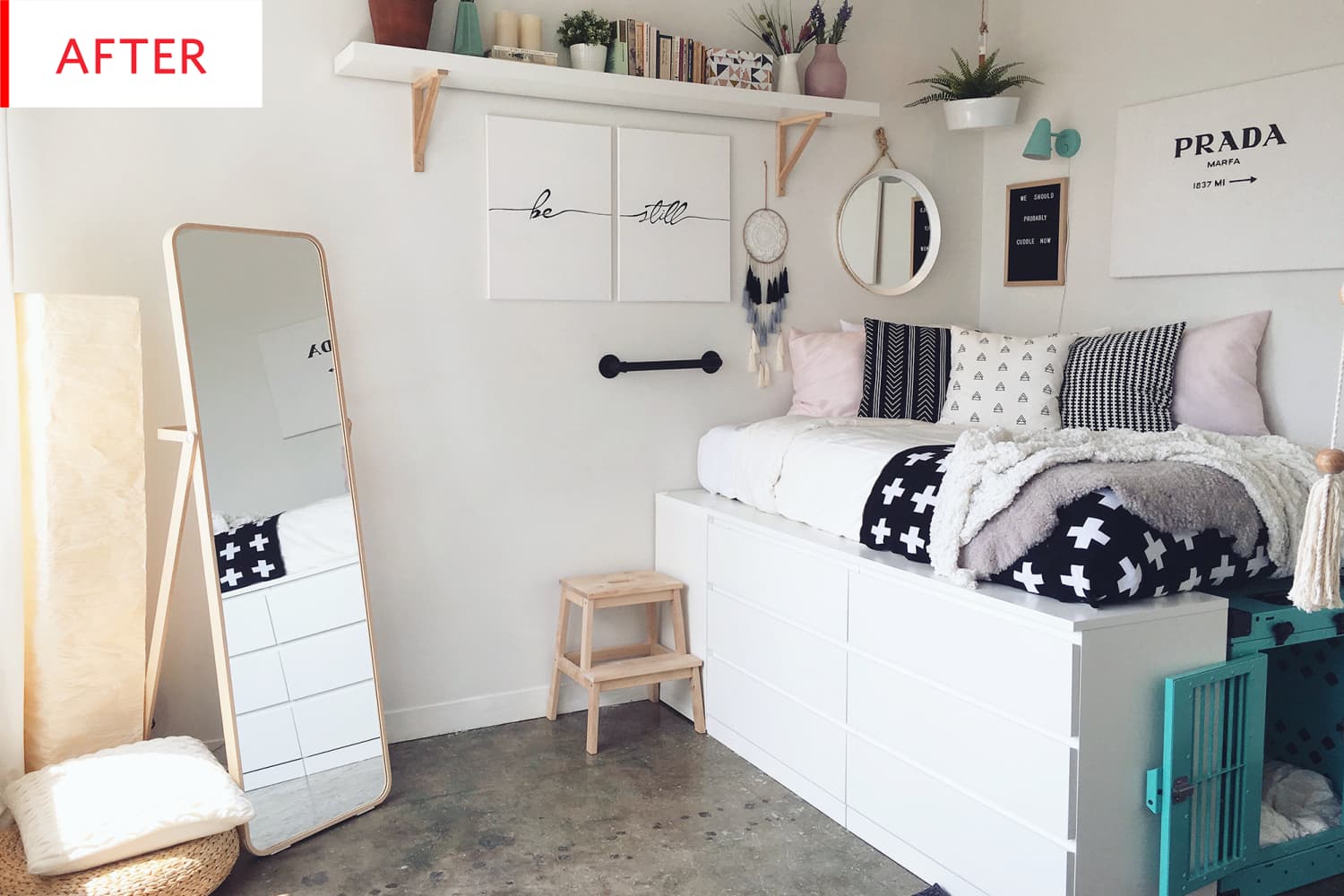 We independently select these products—if you buy from one of our links, we may earn a commission.
Here's an idea: turning your basic IKEA storage cabinets and dressers into multi-functional lofted beds. It's a smart way to address the problem of having a small bedroom — you get both a bed and storage in the same footprint. And if you already own these IKEA storage pieces, you're saving a pretty penny too.
The innovative IKEA platform storage bed hacks below work well for studio apartments, kids' rooms, dorms, and more. And after you're done hacking your storage bed, try one of these ways to hack an IKEA Lack table, an IKEA desk, or even a sheepskin rug.
This bed is simply made up of the MALM dresser with a mattress on top, and it offers so much more storage space in Erica Massey's bedroom.
Lummi balanced this mattress on top of two IKEA bookshelves, which are filled with baskets to hide knick-knacks.
This colorful kids' bed is simply made of two Trofast shelves painted black. Learn more about how to make your own on Amy's Instagram.
MALM Dressers Repurposed
A mattress placed over two MALM dressers works well in this Swedish boy's room seen on the Hitta Hem blog. The desk is hung at the same level to make it look built in, and forms a continuous line around the room.
Kitchen Cabinets in the Bedroom
IKEA kitchen cabinets and doors form storage and steps up to a bed in this small apartment, seen on the Oh Yes blog.
Weekday Carnival came up with this configuration, with different colored kitchen cabinets (that have dinosaur pulls!) holding up a mattress.