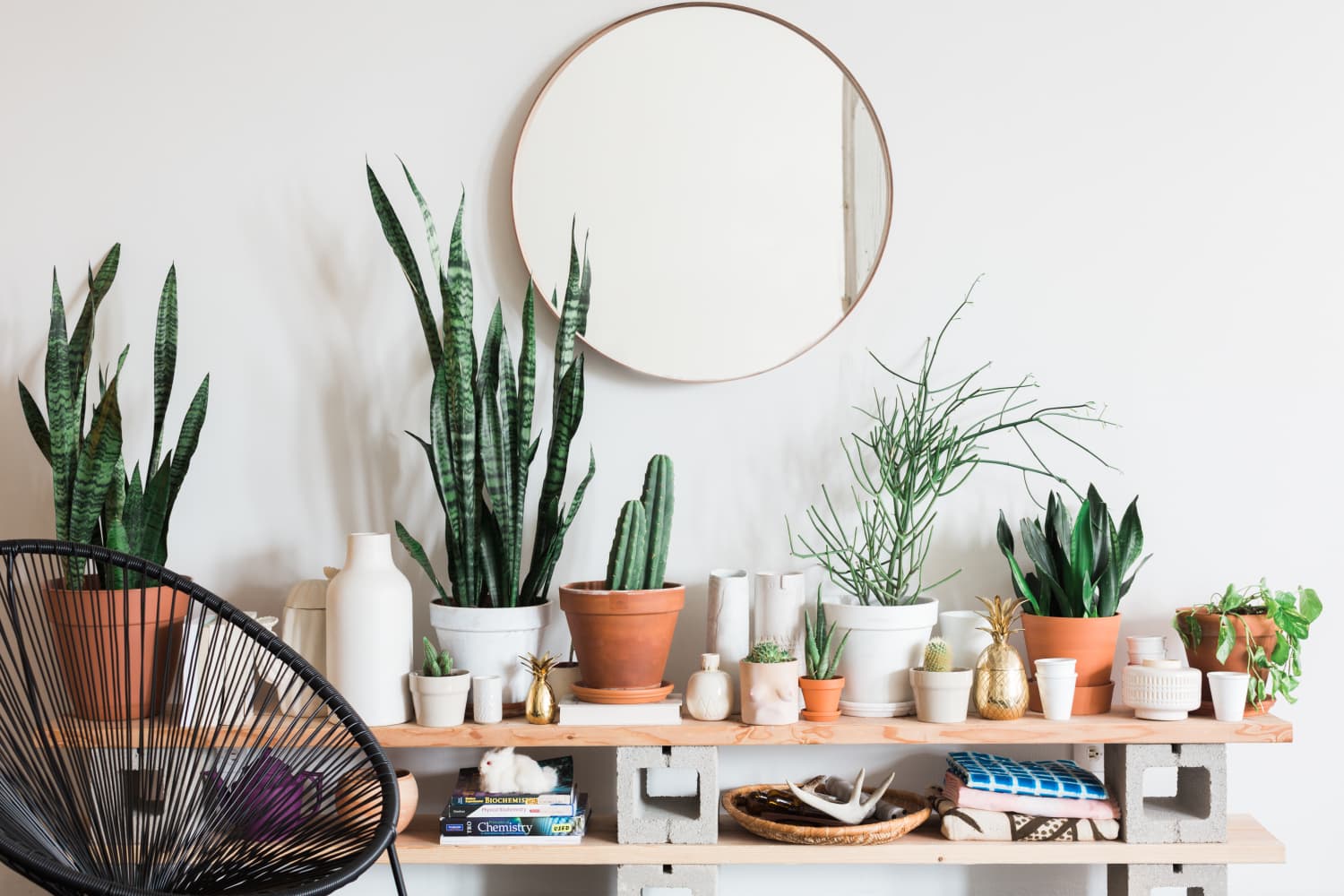 Combs, who posts on TikTok under aptly named handle @lexi.diy, is currently sharing her journey as she completes a full head-to-toe renovation on her Virginia home.
Having racked up over 1.2 million followers, Combs posts helpful DIY and money-saving tips, and one that's particularly eye catching is her impressive plant wall that brings greenery into the home in a unique way.
"I wanted one of these but I did not want to pay $1,000, which was the price of the ones I was looking at online for this size," Combs says in the video's voiceover. "so I thought, I'm just going to make it myself."
Combs explains that she purchased a canvas from the craft store and, with the help of her friend, hot glued moss strips down.
"They did have an adhesive backing, but I figured the hot glue would keep it stuck on way better," she continues.
She then snipped the stem off several faux succulents and arranged them as desired before hot gluing them on to the canvas. Next, to add a little more dimension to the piece, she added some moss balls in various shades, really finishing off the canvas.
Once finished, Combs decided to hang the large canvas over her couch, elevating the living room with a pop of color and incorporating a touch of nature. Combs told followers that she found most of the items at Michael's and purchased some of the different succulents at Dollar Tree.
The creative clip, that has over 117,000 views, received plenty of comments from impressed fans complimenting the artwork.
"It turned out so amazing!!!!" one user commented, while another, inspired to make their own, said: "Gosh darnit. Got to go. Heading to Michael's."
One concern, however, was the possibility of shedding, prompting several users to ask the same question: "Have you had any issues with shedding or little flakes falling off?"
"Only when I was hanging it up," Combs replied, "but I'll keep you updated!"
Posting TikTok videos regularly, Combs offers plenty more ways to bring the outside in as part of her "Dollar Tree DIY" series. These sleek planters are the perfect partner for your plants, while these $5 vine garlands will instantly add character and charm to any room.