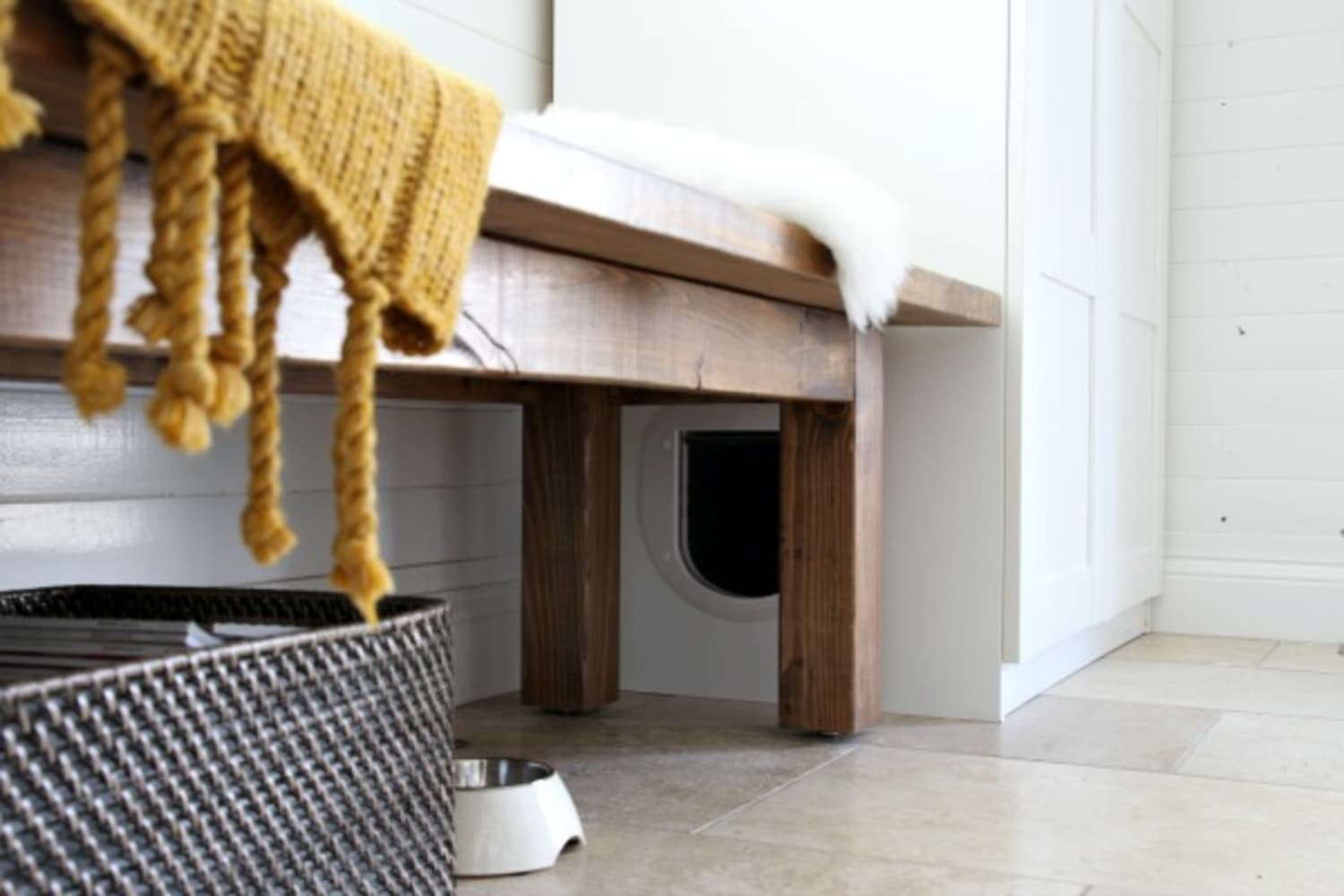 We independently select these products—if you buy from one of our links, we may earn a commission.
Let's face it: Litter boxes are an eyesore. Plus, if you live in a small space, your whole apartment can start to smell like kitty's restroom. Hiding her litter box in a cabinet is the perfect solution to all of your problems, but these cute contraptions can run pricey.
Unsuspecting Litter Cabinet
Whimsical Litter Box Cover
We can't get over the adorable cat cutout on this litter box cover by Laura of A Beautiful Mess. It's made with plywood and wood glue, and the cat shape is cut out using a jigsaw.
Dana from House Tweaking hid her cat's litter box by cutting a hole in the side of an IKEA PAX wardrobe and adding a kitty door to it. Since the entrance to the litter box is located under a bench, with the wardrobe doors closed you almost wouldn't know it's there.
Over at IKEA Hackers, Cristina made an elegant (can you call a litter box elegant?), modern litter box cabinet from an IKEA wall unit. The front flips down for easy scooping. Find a similar cabinet here.
If you prefer to keep the litter box in your laundry room but want to leave the door shut (either for aesthetics or to keep those dogs out), there's the Cathole, a kitty door that you can add to an existing interior door to give your cat access to the space even when the door is closed. Marti from Project Palermo installed hers in a closet door.
Additional reporting by Carolin Lehmann