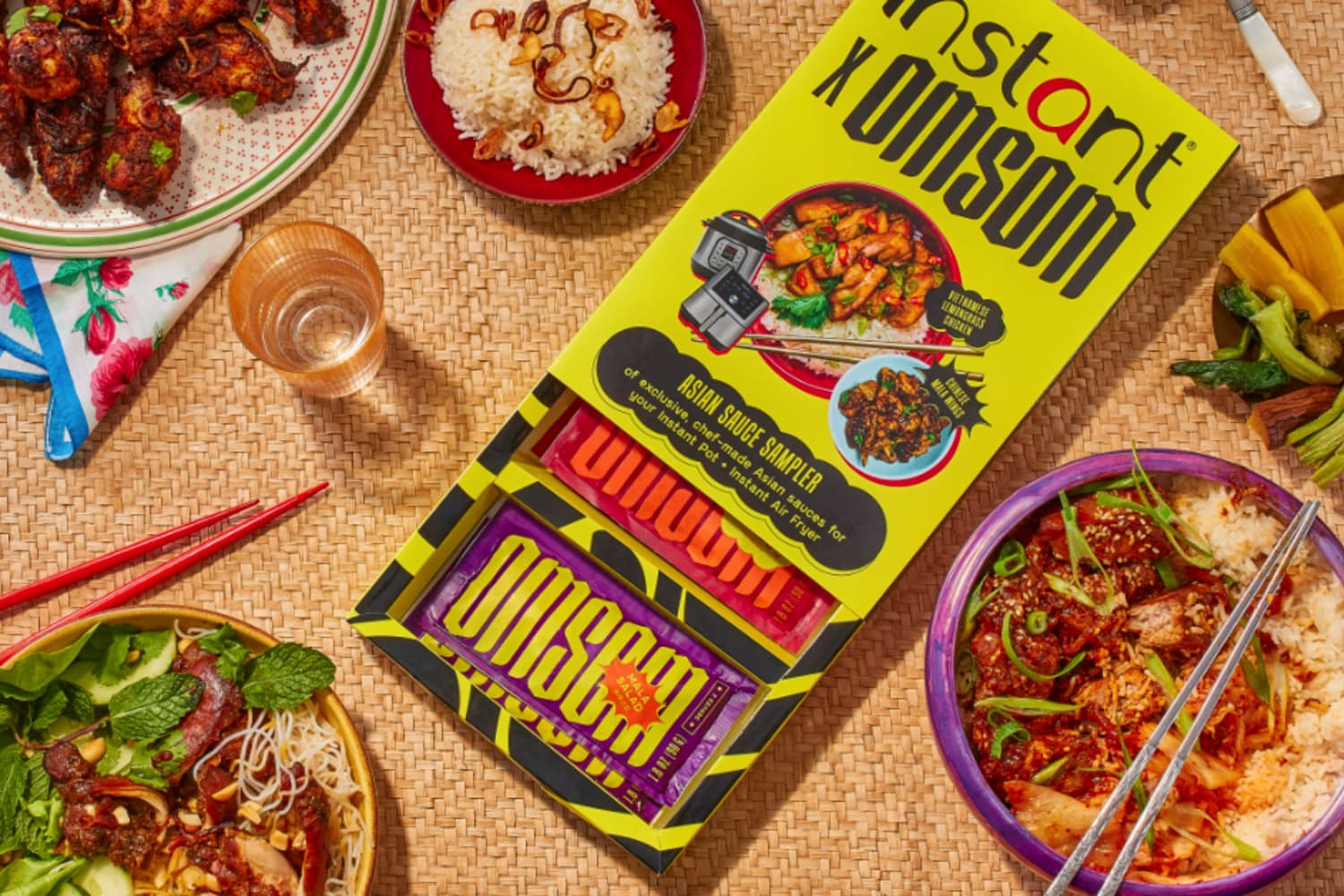 We independently select these products—if you buy from one of our links, we may earn a commission.
Don't you just love it when two of your favorite brands team up to create something absolutely awesome? Well, we definitely do, and that's why we are so excited to let you know about a major collaboration you do not want to miss. Omsom, a Kitchn editor fave for Asian pantry staples, has teamed up with Instant Pot to create starters and recipes meant to work specifically with Instant Pot and the Instant Pot Air Fryer — and we could not be happier. Introducing: The Instant x Omsom Sampler.
While at first glance, Omsom and Instant seem quite different, the companies actually have a lot in common. Fun fact: Instant was founded by a Chinese immigrant who wanted to make an array of cooking techniques easily accessible to home cooks of all skill levels. Similarly, the first-generation Vietnamese-American sisters behind Omsom created the company to make hard-to-find and lesser-known Asian ingredients more widely available for home kitchens. The result is a delectable pairing made in Asian cooking heaven.
The Instant x Omsom partnership includes starters for three of Omsom's bestsellers. Perfect for braised chicken or cauliflower, the Vietnamese Lemongrass BBQ is a bold twist on traditional barbecue sauce. Spicy Bulgogi delivers a sumptuous balance of smoky, sweet, and spicy for braised pork and air-fried mushrooms, and Chinese Mala Salad packs a punch with Sichuan dried chili flakes, cane sugar, peppercorns, and more flavorful goodies, which are perfect for braised cod, veggies, and chicken wings.
The sampler pack comes with two starters for each of the three dishes, which will give you more than 16 total servings to enjoy. Order yours ASAP, and you'll be serving up flavorful, comforting Asian meals through fall, winter, and beyond.