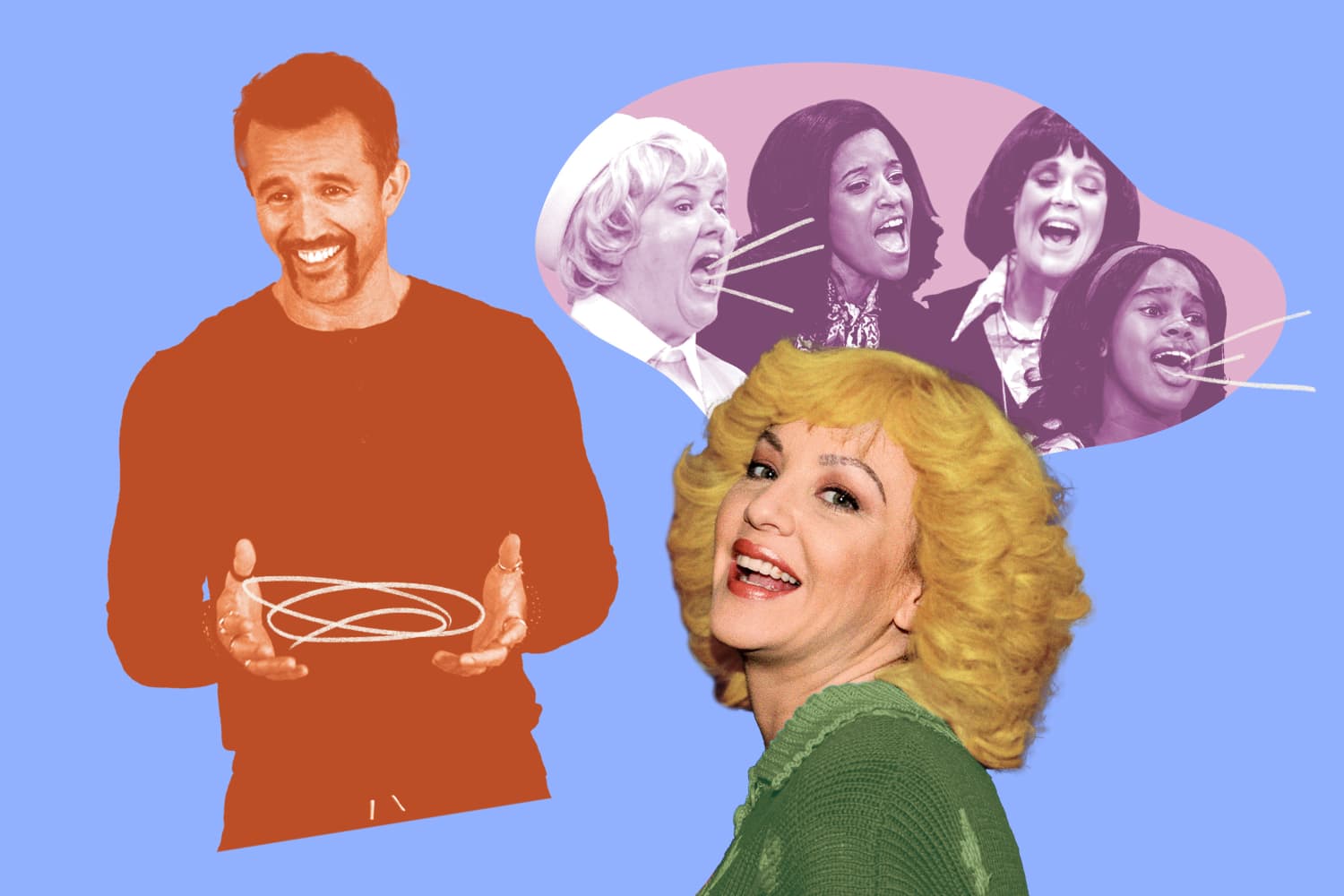 Apartment Therapy received compensation for this post, which was written and edited independently by our editorial team.
After the year we've had, we all could use a few good laughs. Whether you drop some dough on the most luxe cable packages, or you prefer to squeeze by on your cousin's account, everyone needs a few good shows to watch when they're just looking to chill out on the couch. Here's a look at some favorite comedies returning to the airwaves this fall, and where to binge watch older episodes beforehand.
For more content like this follow
Brought to you by Charlie Day and Rob McElhenney, a.k.a. two of your favorites from FX's "It's Always Sunny in Philadelphia," "Mythic Quest" is the story of the inner workings of a fictional video game studio. It has all the classic drama of a traditional workplace series, with plenty of added humor thrown in. While there's no exact date announcement for its season three premiere, it's definitely set to return this fall.
Stream on Apple TV+
Skyrocketing to popularity since its 2021 premiere, "Abbott Elementary" returned for its highly-anticipated season two on September 21. The mockumentary-style show, which has received critical acclaim, follows the lives of teachers at an underfunded Philadelphia elementary school. Full of heart and tons of laughter, you're going to want to catch up on this one before it returns.
Stream on Hulu
It's weird, it's hilarious, it's finally returning. The mockumentary series, created by Fred Armisen, Bill Hader, and a variety of your other favorite comedians, is heading back to IFC (and AMC+) this fall for its fourth season. Whether you're a fan of the docs they're spoofing or just love Armisen and Hader's humor, don't miss "Documentary Now!'s" brilliant comedy when it returns October 19.
Stream on Amazon Prime Video
Adapted from the British series, "Ghosts" follows a married couple who buy a country house and discover it's filled with (wait for it) ghosts. There's only one season out so far, so you can tear through that in plenty of time for its season two premiere on CBS on September 29.
Stream on Paramount Plus
While it tiptoes right over the comedy/drama line and back again, there's no denying that "Dead to Me" can be flat-out hilarious. The story of a friendship between a widow (queen Christina Applegate) and another woman she meets in a support group ("Freaks and Geeks" alum Linda Cardellini), it's full of cliffhangers that leave you on the edge of your seat. The third season returns November 17.
Stream on Netflix
If there's a world without Wendi McLendon-Covey, we don't want to live in it. Known first for "Reno 911" and "Bridesmaids," McLendon-Covey brings the laughter as the matriarch of the family in season 10 of ABC's hit series, which returns on September 21. If you're nostalgic for the '80s or just have a thing for bad hairdos and unfortunate fashion choices, consider bingeing the previous nine seasons.
Stream on Hulu