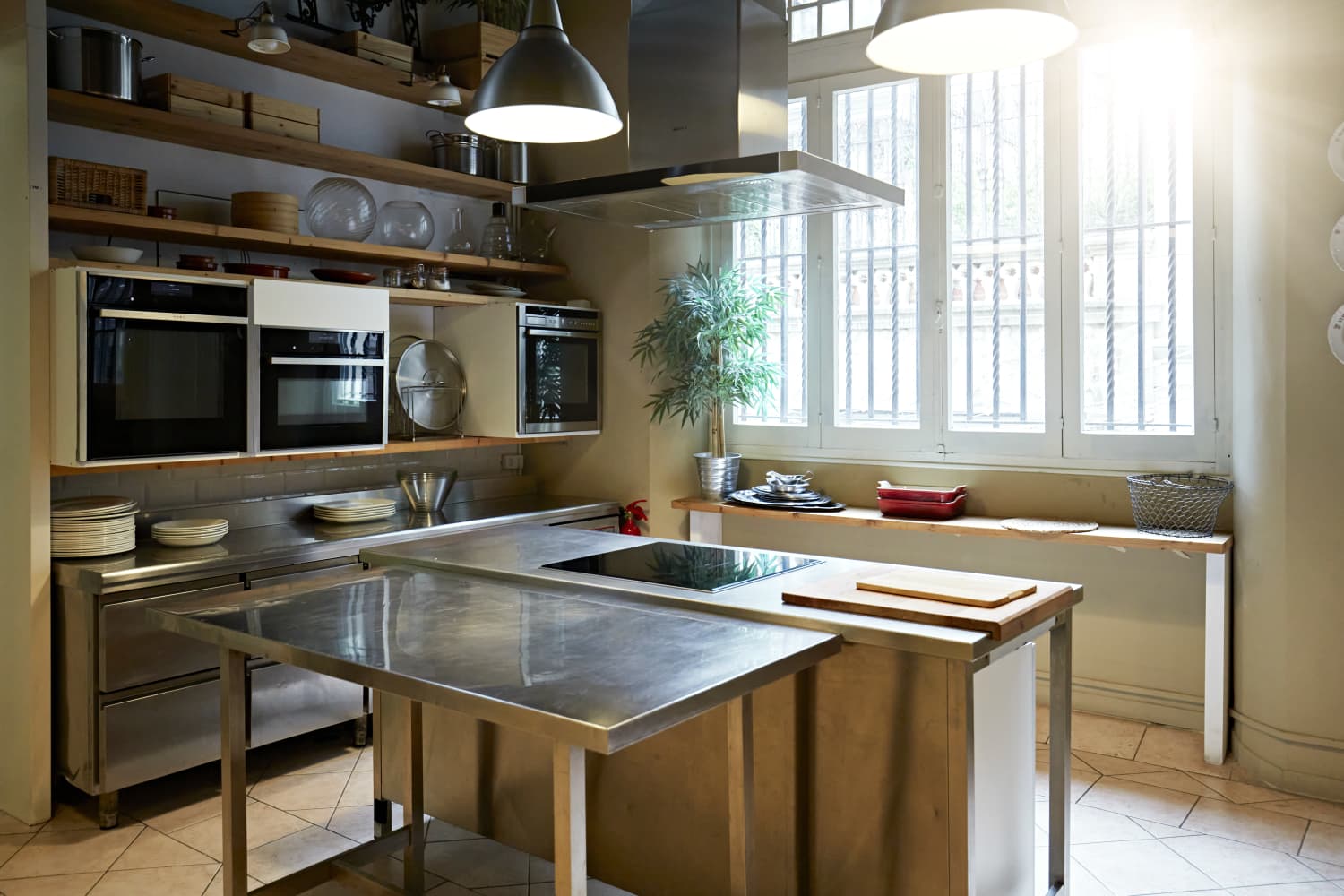 We independently select these products—if you buy from one of our links, we may earn a commission. All prices were accurate at the time of publishing.
If you're allergic to nickel, you know how important it is to minimize your exposure to the allergen. Getting itchy rashes or scaly patches of skin as a consequence is absolutely no fun. But you're not alone in this struggle — nickel is one of the most common allergens in the world and about 10 percent of people in the United States have a nickel allergy.
For more content like this follow
The best way to prevent an allergic reaction is to avoid coming into contact with anything that contains nickel. Though that's easier said than done given that it's often found in so many common items. Here are common items containing nickel that you should always steer clear of.
You might not know this, but more than 33 percent of global nickel production is used to produce stainless steel. Nickel-containing stainless steel is widely used for cooking pots because they're easy to clean and disinfect, not to mention they're not prone to delayed cold cracking.
Under common cooking conditions, using stainless steel pots with 10 percent nickel appears to be safe for people with a nickel allergy. But you're better off safe than sorry.
Stainless steel cookware, when exposed to mildly acidic conditions at boiling temperature, was found to be a significant source of nickel. That's why you should switch to non-nickel options, like cast-iron pans.
"I typically recommend folks use ceramic-coated cookware," says Kara Wada, MD, allergist and immunologist at The Ohio State University Wexner Medical Center. "Aluminum would be another safe option."
Musicians with a nickel allergy must be wary of the instruments they handle because many contain nickel, such as flutes, tubas, harmonicas, or even the strings of a guitar.
Metal pieces release nickel when exposed to body fluids like sweat or saliva. That's why there are several cases of musicians developing allergic reactions on their chin, lips, hands, forearms, and upper chest.
If you're allergic to nickel, you can make the following adjustments:
Wada recommends using a dimethylglyoxime spot test (nickel spot testing) to check your instruments for nickel and see if they are suitable.
The metal cases and other external parts of electronic devices contain nickel. Make sure to use a protective cover on mobile phones, laptops, and tablets to minimize contact, says Wada.
Wearable technologies like electronic fitness trackers may cause an allergic reaction, too. Try opting for brands with hypoallergenic silicone wristbands or fitness trackers that can be clipped on pockets or belts instead.
You might not realize that plenty of other small, everyday items routinely expose you to nickel, such as:
Luckily, these items are so common that you'll easily be able to find alternatives that won't set off an allergic reaction.
Some people develop their nickel allergy from wearing earrings, necklaces, or bracelets that contain nickel, so if you're already allergic to it, stick to jewelry made with surgical-grade stainless steel, platinum, yellow gold, or sterling silver. Unsure whether an item contains nickel? Use a spot tester to check, says Wada.