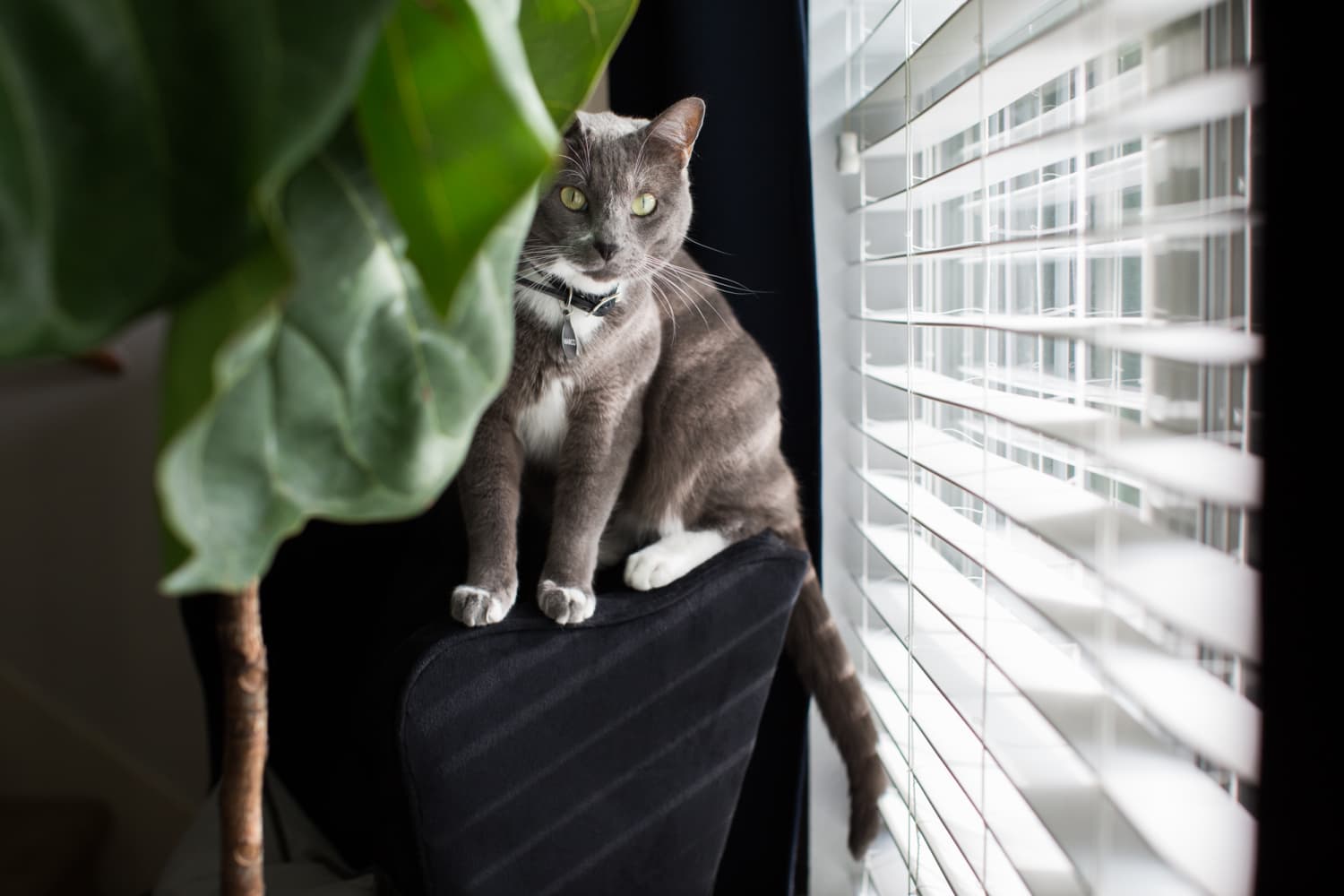 We independently select these products—if you buy from one of our links, we may earn a commission. All prices were accurate at the time of publishing.
If you've spent even a minute with a feline, you know they're the toughest critics you'll ever meet. As a new mom of two zoomy kitties, I've been introducing — er, spoiling — them to a variety of toys and gadgets to keep them happy and active (and out of my hair while I'm working). From toys to food, I've already tested a bunch of products on them, but only a select few get the coveted seal of approval. One brand that's passed the test with flying colors? Tuft & Paw, which makes modern cat furniture and accessories that my girls, Zara and Kaia (and me, too!), can't get enough of.
For more content like this follow
A few months ago, Tuft & Paw sent me their sleek, dust-limiting Cove litter box that I'm actually proud to leave out in my teeny tiny studio apartment. Not only does it fit in with my decor, but it's also super smart. The raised sides prevent litter dust from tracking all over my floors, and the frosted design gives the cats some privacy. I also appreciate that it hides the, uh, inside contents so I'm not totally grossed out every time I walk by it. The best part? Here at Apartment Therapy, we've got a thing for double-duty pieces, so I was stoked it has built-in storage for the dustpan and scoop. When I saw that the brand has an equally chic window hammock, I couldn't wait to let the cats give it a whirl.
The Cloud Nine Window Hammock immediately caught my attention on the website thanks to its curved design, and I loved the chic sherpa floor add-on. As a renter, Iike that the piece suctions directly onto my window, so there are no tools required to install it. I simply screwed the poles in using my hands, and it was ready in minutes. As far as cleaning goes, the felt material is a cinch to spot-treat as needed.
Living in NYC, I don't have the best views from my windows, so giving Zara and Kaia an elevated surface to peep at the birds, bugs, and obviously my neighbors makes it more exciting for them. They love this thing so much that they'll snooze on it for hours. I honestly feel like they sleep more because of this handy accessory. Which, if you've ever had kittens, you know is a blessing. They're basically like newborns, after all, so I'll take allll the assistance I can get.
It's also super sturdy — it holds up to 30 pounds and hasn't fallen down once (which was a big fear of mine). Tuft & Paw recommends taking the hammock down and cleaning the window area at least once a month, though, to ensure everything stays stuck where it should.
I felt bad that I didn't have room for a giant cat tree in my small apartment, but this hammock filled that void without taking up valuable floor space.And I'm not the only one who thinks this splurgy perch is the cat's meow. This accessory was actually on backorder for a while, and it's finally back in stock. If you're a cat parent (or know one), add it to your cart ASAP before it's gone again! Tuft & Paw has impressed me twice, so I'm already perusing their site to see what I'll spoil the girls with next.
Buy: Cloud Nine Hammock with Floof, $119