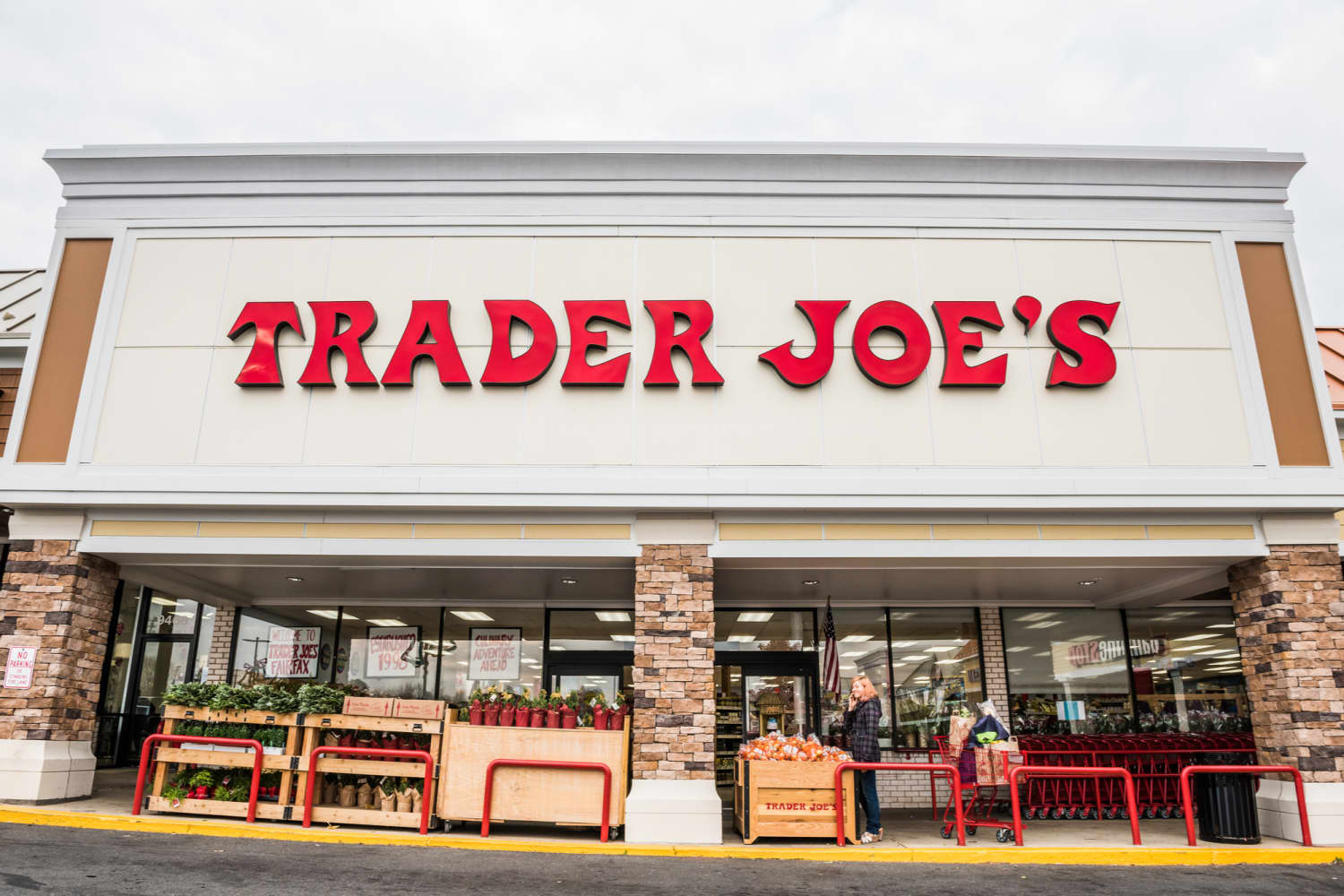 "Thousands of customers responded to our call for votes to name their very favorite Trader Joe's products," the company said. "We've tallied the ballots, and while some of the winners may surprise you, others may be just as you expected."
For best home, bath, and body product, customers picked the ever-popular scented candle tins. TJ's releases these 5.7-ounce travel tins made of a soy wax blend in several seasonal scents throughout the year, and at just $3.99, it's hard not to put one (or more) of each fragrance into your cart. The store's blog post also announced that the next seasonal scent will be Grapefruit, coming in March 2022.
Runners up in the category include the brand's body butters, Ultra Moisturizing Hand Cream, hand sanitizers, and Tree Tingle Shampoo and Conditioner.
Naturally, the brand's groceries got plenty of love. The overall winner was a repeat: Mandarin Orange Chicken. The item — tender chicken chunks coated in a sweet and spicy orange sauce — has been popular for years, thanks to its restaurant-quality taste and affordable $4.99 price tag. In 2020, though, it settled for second-place, trailing Everything but the Bagel Sesame Seasoning Blend.
"Whether you skewer the chicken with toothpicks for a no-fuss appetizer, or plate it with rice and steamed veggies for a square meal, you've got a whole lot of tastiness, without a whole lot of work," said Trader Joe's, describing their hit product, which they launched in 2004.
Here's the complete list of winners:
You can check out the full survey here, including the runners-up for each category.