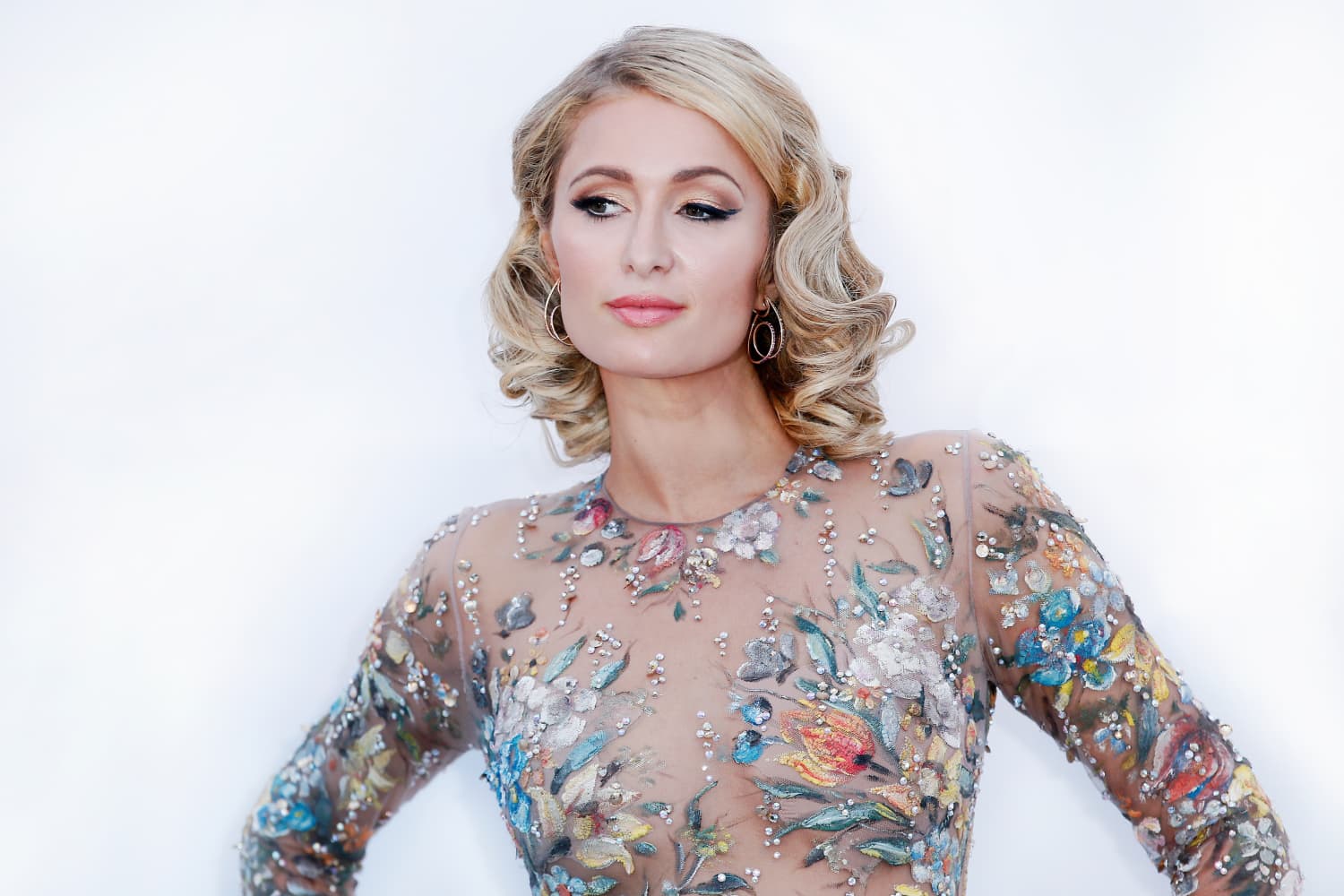 We independently select these products—if you buy from one of our links, we may earn a commission.
Paris Hilton has been a pop culture phenomenon for decades, and her recent projects prove she's not slowing down anytime soon. Last summer, Hilton tried her hand at cooking with her Netflix show "Cooking with Paris," and in November, "Paris in Love" aired on Peacock, which covers everything from her engagement to Carter Reum to their glamorous wedding.
This week, the star headed to Instagram to showcase a six-month-long project that is full of nostalgia, featuring cut outs of the early days with Nicole Richie along with heart-warming snaps taken with her husband, capturing pivotal moments of her life.
"For my fans. I spent six months making this collage by hand and I wanted to turn it into an NFT so it could live in the Metaverse forever. This collage captures my perfect love story and it brings me so much happiness. It's my heart turned into art. I waited a lifetime for my love story and now, it's here,"
If Hilton's work has inspired you to get your craft on, why not turn to collaging for a fun Valentine's Day gift for your partner, friend, or even yourself? Grab your favorite magazine, cut out the images that really speak to you, and get creative with the layout, then frame it. To make it more personalized, you can print out your most treasured snaps for a truly unique collage tailored to whoever it's for.
If you'd rather skip the cutting and pasting altogether, artist and influencer Tessa Barton, better known as Tezza, offers a curated collection of collage kits to suit any style and aesthetic.
You can easily fill an empty wall in your apartment via these vibrant snippets put together, spotlighting your interests, favorite colors, and just overall personality. And while Hilton took six months to do hers, you can make it a fun weekend project for yourself. Go forth and create!