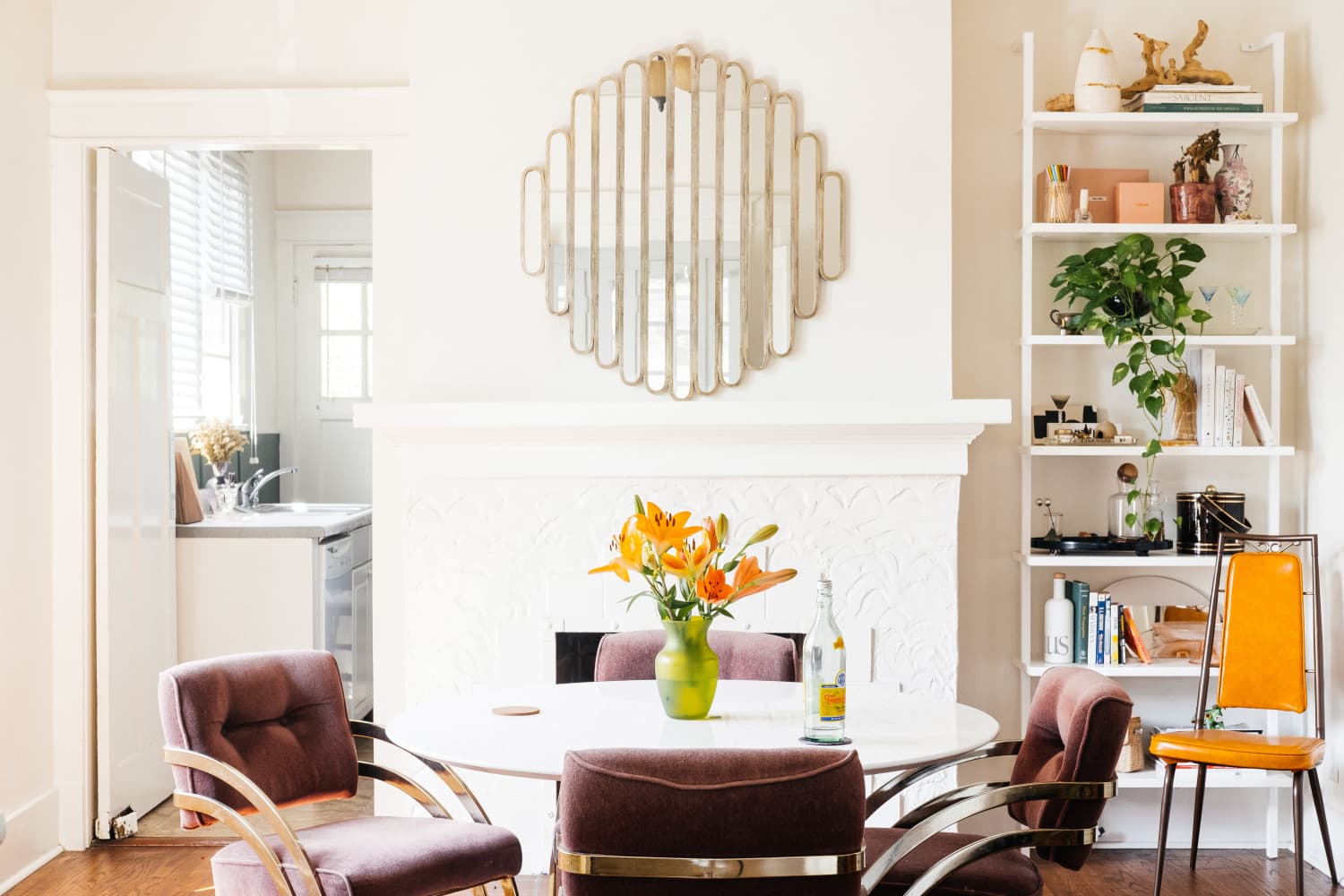 We independently select these products—if you buy from one of our links, we may earn a commission.
You likely already know that Etsy is an excellent resource for scoring art prints, pillow covers, and candles, but the website's home gems don't end there. Below are five of my favorite types of off-the-beaten-path accent pieces to pick up via Etsy sellers, all of which will add major personality to your space, no matter your design style.
This may be a fairly specific category, but hear me out: There's nothing more fun than stumbling upon a vintage accent piece from a favorite hotel and incorporating it into your home decor. Whether the hotel is one of your go-tos or purely aspirational, Etsy has you covered. For example, I'm somewhat obsessed with the idea of the Beverly Hills Hotel in L.A. (I'll stay there one day, I swear!) and love searching for trinkets from this spot on Etsy: ashtrays, key fobs, and even just postcards are fair game. These types of pieces add so much personality to a space. If you vacationed at a certain hotel for a special anniversary or birthday trip and are looking to honor that memory, even better — particularly if you forgot to pick something up during your initial stay.
I posted a photo of this brass bowl on my Instagram recently and received so many questions about it. This Etsy find is excellent for styling, whether you use one of these as an accent piece or fill it with the trinket of your choice, you can't go wrong. Just search for "brass scalloped bowl," and many similar options will pop up. They're great for topping a stack of books or just setting on a console or table. You can also use one to hold fruit, matchbooks, and a number of other smaller items.
Can you tell I have a penchant for decorating with pieces that have a bit of history? In addition to browsing for hotel memorabilia, I love shopping for anything that pertains to my alma mater, Colby College in Maine. When I came across this Etsy shop about a year ago, I was overwhelmed (in the best way possible) by all of the amazing framed vintage university postcards the seller had listed from schools across the country. If you have a favorite campus building or just want to honor your time at law school, check out this shop. The pieces are well priced and make for excellent gifts, too. I've given a few to family members who have loved them.
Sometimes, I just can't resist a quirky vintage portrait to hang in my apartment. I've amassed quite a few over the years, and Etsy is always my go-to resource for these types of pieces. The above portrait that I picked up this fall just has so much personality (the worker at the frame shop I used referred to her as "the queen") and makes a bold statement on my gallery wall. You'll be able to find a whole range of styles, colors, and sizes via Etsy, and while it may take a while to browse through all of the listings, you're bound to find a piece or two that speaks to you. Etsy has a lot of vintage portrait art prints available, too, which can be a more budget-friendly way of getting this look at home.
Sometime last summer, I became super into the idea of busting out a vintage ice bucket every time my friends came over for wine night. It doesn't hurt that there are so many gorgeous crystal pieces on the market and that ice buckets can also serve double duty as chic vases. Whether you prefer a scalloped design or drool over etched florals, you can't go wrong. Some of the buckets come with a corresponding set of drinking glasses. You can even turn one into a planter, as shown here.