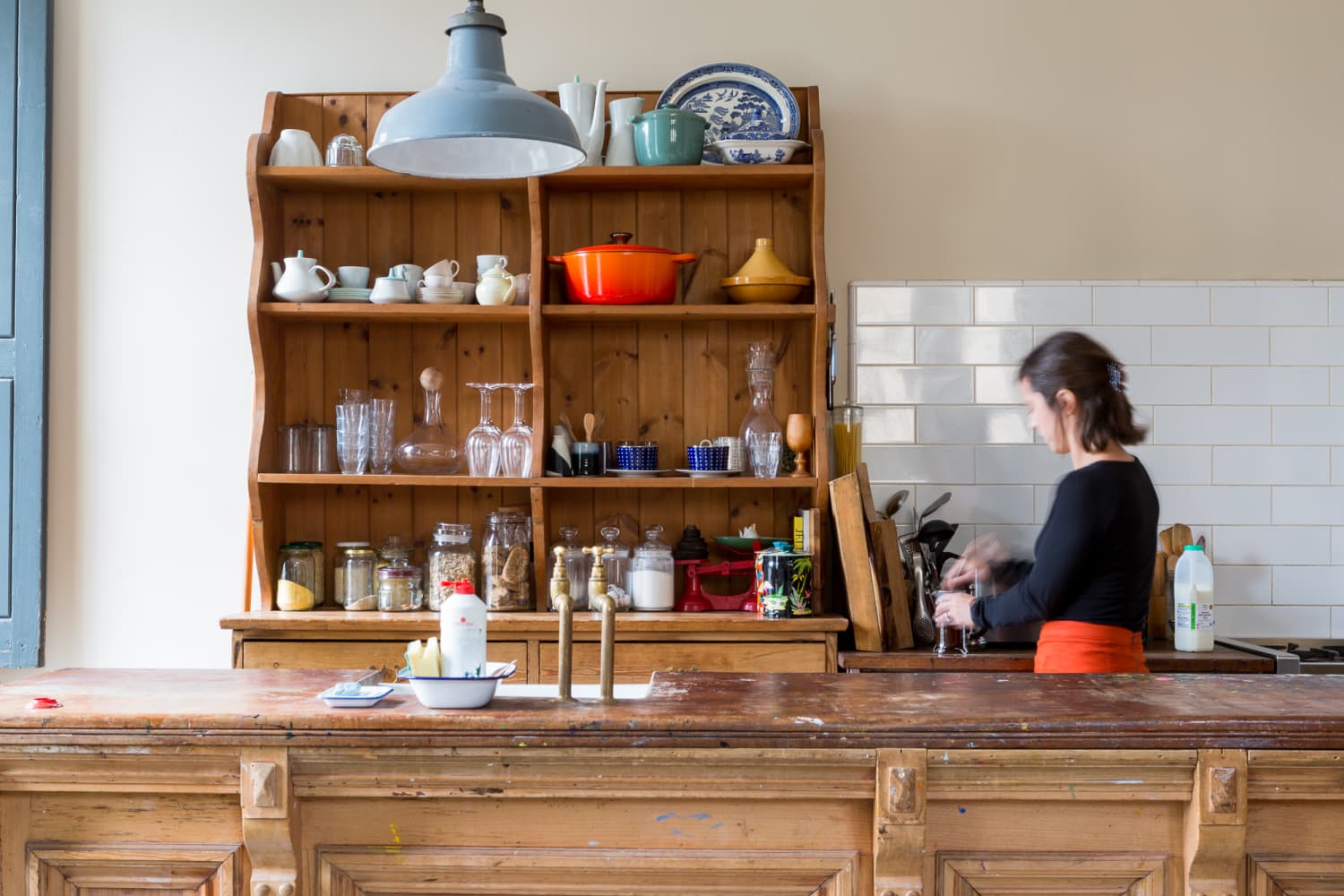 We independently select these products—if you buy from one of our links, we may earn a commission.
A cursory scan of my home will tell you I am both extremely messy and, contradictorily, compulsive about messes — specifically spills and crumbs. Cleaning products are at the ready on most surfaces in my home; in other words, I've added clutter in an attempt to keep my space clean. Recently, I made the simplest switch in my kitchen that actually bridged this gap. I replaced all my cooking utensils with the mess-resistant, low-maintenance Floating Utensil Bundle from Yamazaki. Let me tell you, it's been life-changing.
Hold on to your trivets — this set of do-it-all cooking tools is here to save our wallets (and environment) from the surplus use of surface cleaning wipes and paper towels. Pair the utensils with your trivets and you've got a solid kitchen team that will make everything from cooking and cleaning to dishwashing a breeze. That said, these floating utensils can also remove the need for a trivet altogether, making them ideal for a minimalist's kitchen.
The set from Yamazaki contains a ladle, spatula, and two sets of tongs, each of which have tiny stilts that prop them upright when they're set aside. The fact that my tools only have contact with the dish I'm cooking — and not a germy countertop — makes me want to cook more since the process is much less messy and cleanup is easier than ever. Seamlessly crafted from silicone, they're dishwasher safe and lack the crevices that make traditionally designed cooking tools so hard to keep clean.
And, no, you don't need to be this much of a clean freak to benefit from the floating Yamazaki utensils. For under $50, the bundle comes with all the tools my entire household (of two) needs for cooking multiple times a day. So really, all you need is to share our appreciation for a kitchen tool that works hard… and looks good doing it.