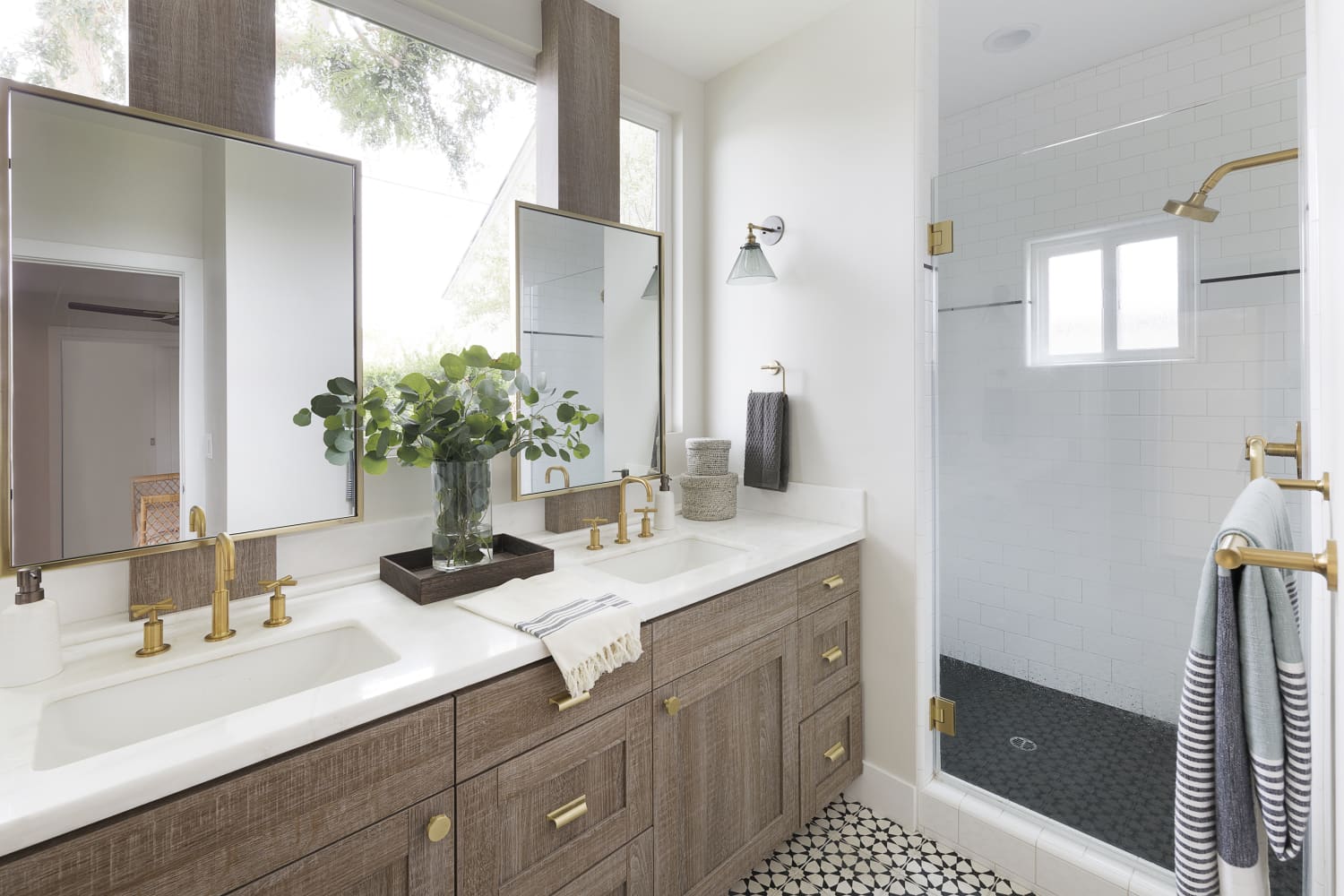 We independently select these products—if you buy from one of our links, we may earn a commission.
It's always the sneaky, utilitarian organizational needs that catch you off guard. Sure, it's easy to assume you'll need drawer organizers to corral your T-shirts and spice towers to make sense of your kitchen, but what about those day-to-day innocuous things that could benefit from a little organizational magic? Like, say, your toilet paper.
Sleek, streamlined, and simple, the Yamazaki Toilet Paper Stocker isn't just winning us over — there's a veritable fan club for this thing, and it sells out quicker than they can keep it in stock (the good news: it's currently available!). It's solved the age-old issue of needing extra toilet paper at the ready but not wanting to look at an unsightly pile of rolls every day.
Made of sturdy powder-coated steel, this slim holder boasts enough room for 12 extra rolls, with a handy opening at the base where you can easily snag the next one when you run out (a sloped interior will keep things rolling so you're never without a fresh roll at the base). It's under 5 inches wide, so it will fit into even the most snug spaces with ease, and the basic white exterior will camouflage seamlessly with any bathroom decor. The best part? The top doubles as a shelf so you have a place to put a candle or vase, or stash your phone while, ya know, doing your business.
Buyers consider this piece the ultimate trifecta of form, function, and space-saving goodness. Says one reviewer, "I opted for this dispenser over the smaller one and I'm glad I did. Living in NYC I have a small bathroom and this fits perfectly between the toilet and shower (bonus that you can put things on top). Overall this is a great purchase and is just so minimalistic and clean looking!"
Yamazaki's Toliet Paper Stocker is back in stock right now — but if history is any indication, that won't last for long. Snag one ASAP and never find yourself without a backup roll at 2 a.m. again — we can all agree that's worth almost any price, right?