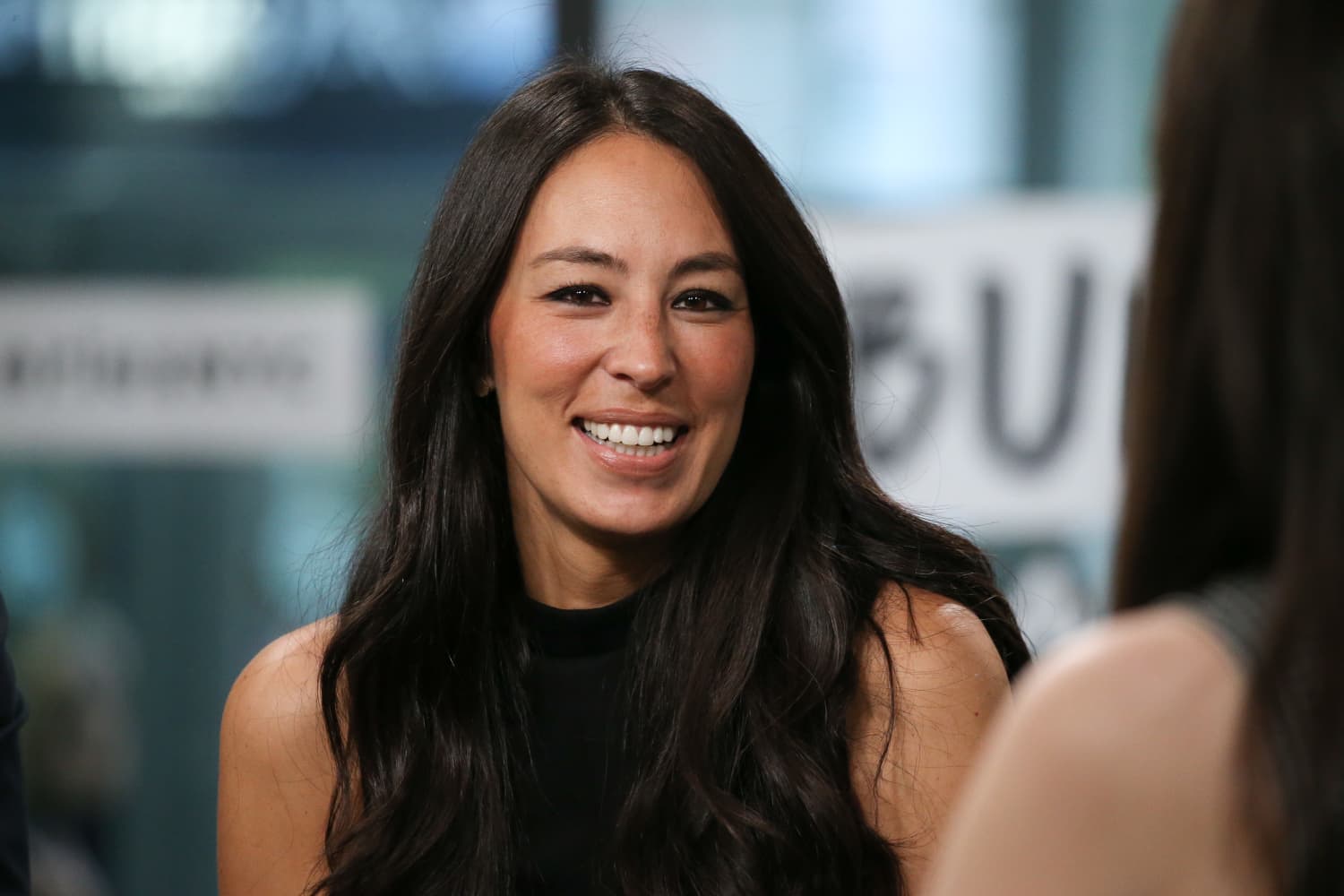 Joanna Gaines revealed the latest addition to her Magnolia family, and it's a 26-year-old staghorn fern. The "Fixer Upper" co-host introduced the plant in a recent Instagram post, featuring a video of Gaines welcoming the fern to Magnolia Market.
In the video, Gaines can be seen sitting under the massive plant and "feeding" it by adding a banana peel to its soil. "Meet Earle," Gaines wrote. "He's a 26-year-old staghorn fern that travelled [sic] all the way from Florida to his new home here at @magnolia!" She also showed off the avocado pits that she's trying to grow.
Gaines has always had a green thumb, and — in her work with husband Chip Gaines — frequently adds foliage to her renovation projects. (Her sister even owns a fern shop!) Gaines boasted her love for staghorns a couple of years ago, noting that they're relatively easy to care for and can fit into a variety of spaces. Typical young staghorns, which aren't quite as large as Gaines' plant, are most commonly mounted on walls and used as statement pieces.
In the caption, Gaines added: "If you're in town, stop by the Silos to meet Earle and see how our incredible visual team brought spring to life in the shop!"
The plant is the latest addition to Magnolia Market, Chip and Joanna Gaines' enormous shopping center. The market is located in Waco (the Gaines' home base) and sells everything from apparel and accessories to kitchen supplies and furniture. Magnolia also offers plenty of (smaller) plants, if you're looking to spruce up your space with a petite version of the Gaines' latest purchase.