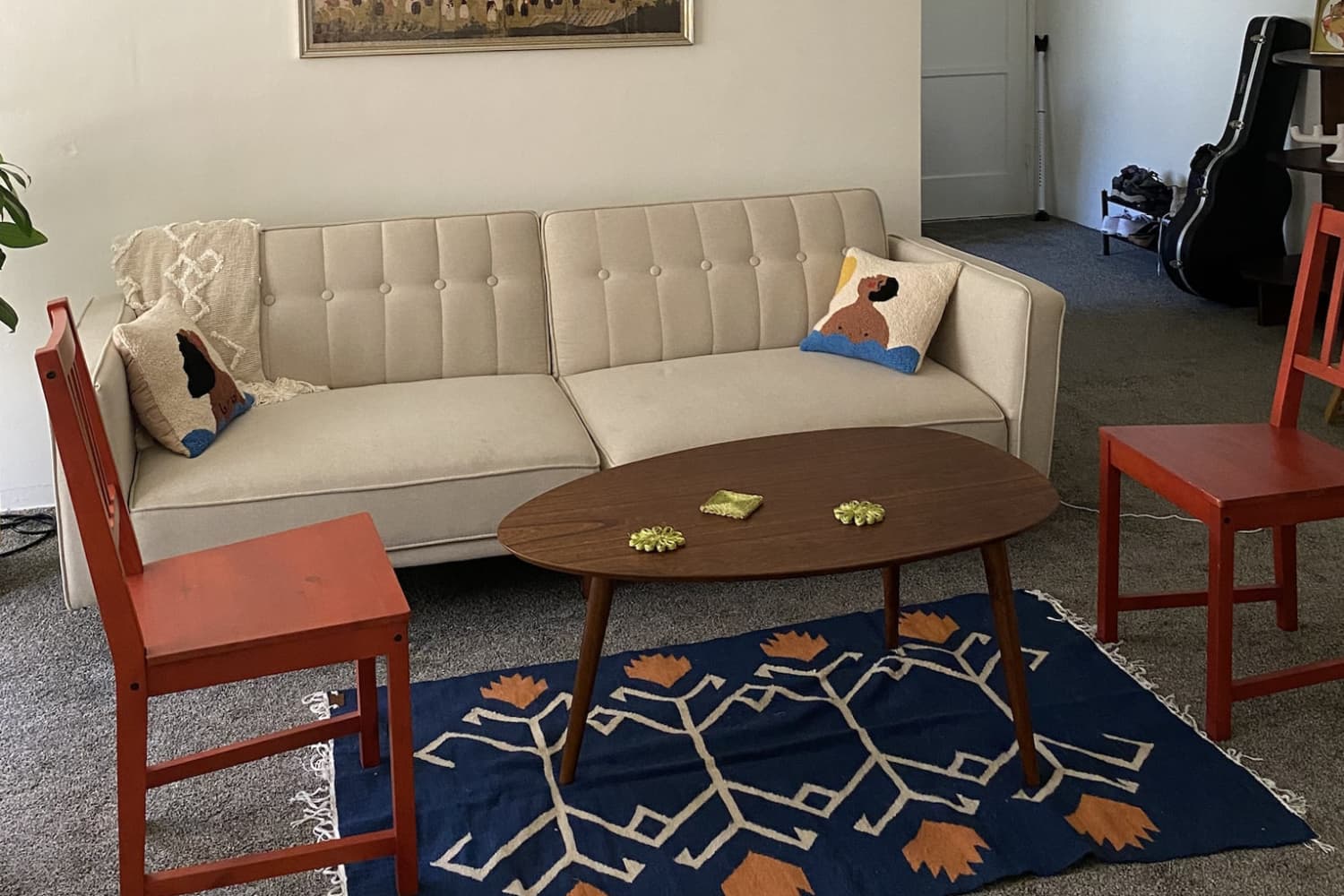 Name: Dana Williams
Location: Los Feliz neighborhood of Los Angeles, California
Type of home: Apartment
Size: 550 square feet
Years lived in: 9 months, renting
Tell us a little (or a lot) about your home and the people who live there: Much like my music, which evokes a timelessness and warmth much like the romance and nostalgia of L.A in the Jazz era, I bring a jazzy nonchalance to my apartment.
Finding it easy to get lost in the frenzied illusion of productivity, I wrote "End of the World" (out Jan. 28) about the search for human meaning. Imagine the world is ending, how/who would you like to spend your time with? What matters in the end? My apartment evokes this deep warmth and coziness. I tried to make it as colorful and soothing as possible. I put a lot of sun-themed pieces around to keep it cheerful.
Describe your home's style in 5 words or less: Cozy, colorful, soothing, cheerful
What is your favorite room and why? The living room. I bought all new furniture, and I am continuously accumulating art and plants. I like to keep it colorful and play with the sunlight, creating a sun-themed space.
Any advice for creating a home you love? I think the best advice for decorating is to be patient and take your time. Acquire thoughtful pieces over time.
This submission's responses and photos were edited for length/size and clarity.