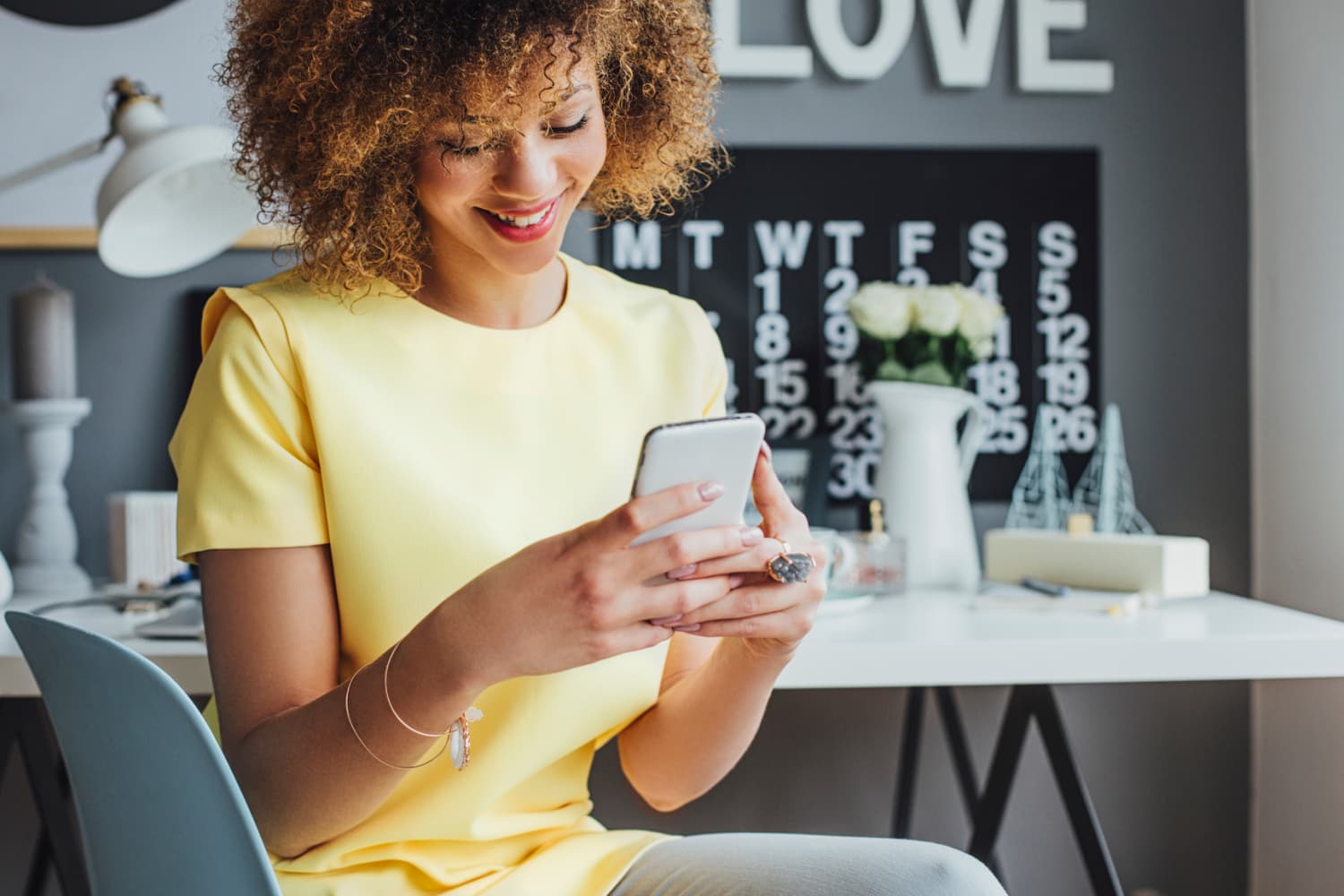 Everyone has a preference when it comes to planning. Some don't like to plan at all, while others are meticulous about every little task, project, appointment, or social engagement that is coming their way within the next six to 12 months. Those people tend to maintain various lists, planners, and calendars to make sure they never miss a beat.
Then there are the folks who fall somewhere in the middle. They want to get their ducks in a row but for whatever reason have a hard time to manually writing out their to-dos or keeping a physical calendar. Luckily, writing things down isn't the only way to keep everything straight! Here are five practical planning solutions for people who hate writing things down.
Set and label your phone alarms.
Alarms aren't just for waking up in the morning! Set phone alarms for your appointments, tasks, friends' birthdays, work meetings — the list goes on. You likely have your phone nearby most of the time, so you'll see those alerts. Make sure to clearly label each alarm, however, so when it goes off on a random Tuesday six months from now, you aren't questioning why.
Use your smart home devices to your advantage.
Amazon's Echo and Google Home are actually extremely helpful for things other than playing music or checking the weather. For one, voice recognition means you can simply ask the smart home device of your choosing to remind you of your various to-dos. For example, you could ask Alexa to "remind me about my 10 a.m. eye doctor appointment at 8 a.m. tomorrow." You can set multiple reminders, too, to keep everything you need to do top of mind.
Use Google Calendar — and set alerts!
Unfortunately, physical calendars are an incredibly effective way to keep deadlines and other important events straight. But you don't need a physical agenda to do so. Instead, Google Calendar is a fantastic alternative. It lets you see months at a high-level view. You can also include your various notes, locations, and important contact information all within the event. Make sure you set your alerts and download the app to your phone, too!
Make spreadsheets your friend.
You can organize your ENTIRE life using spreadsheets. Whether you prefer Google Sheets or Microsoft Excel, creating spreadsheets for everything from your vacation packing to planning your BFF's bachelorette party will keep everything organized. You can link to your Google Calendar and other important and relevant links, too.
Create routines you can actually stick with.
This one is a little more intangible but still incredibly useful. Creating various, well-structured routines guarantees you get everything done when it needs to be done. For example, having a workday morning routine, a weekend morning routine, a Wednesday afternoon routine, and so on will help you form habits and stick to your plans. It would also be useful to designate certain tasks to certain days/times of day. For example, Wednesday afternoon could be your "catch up on emails before your meetings" day, while Thursday could be your "absolutely no meetings if possible day" where you put your head down and get to it.