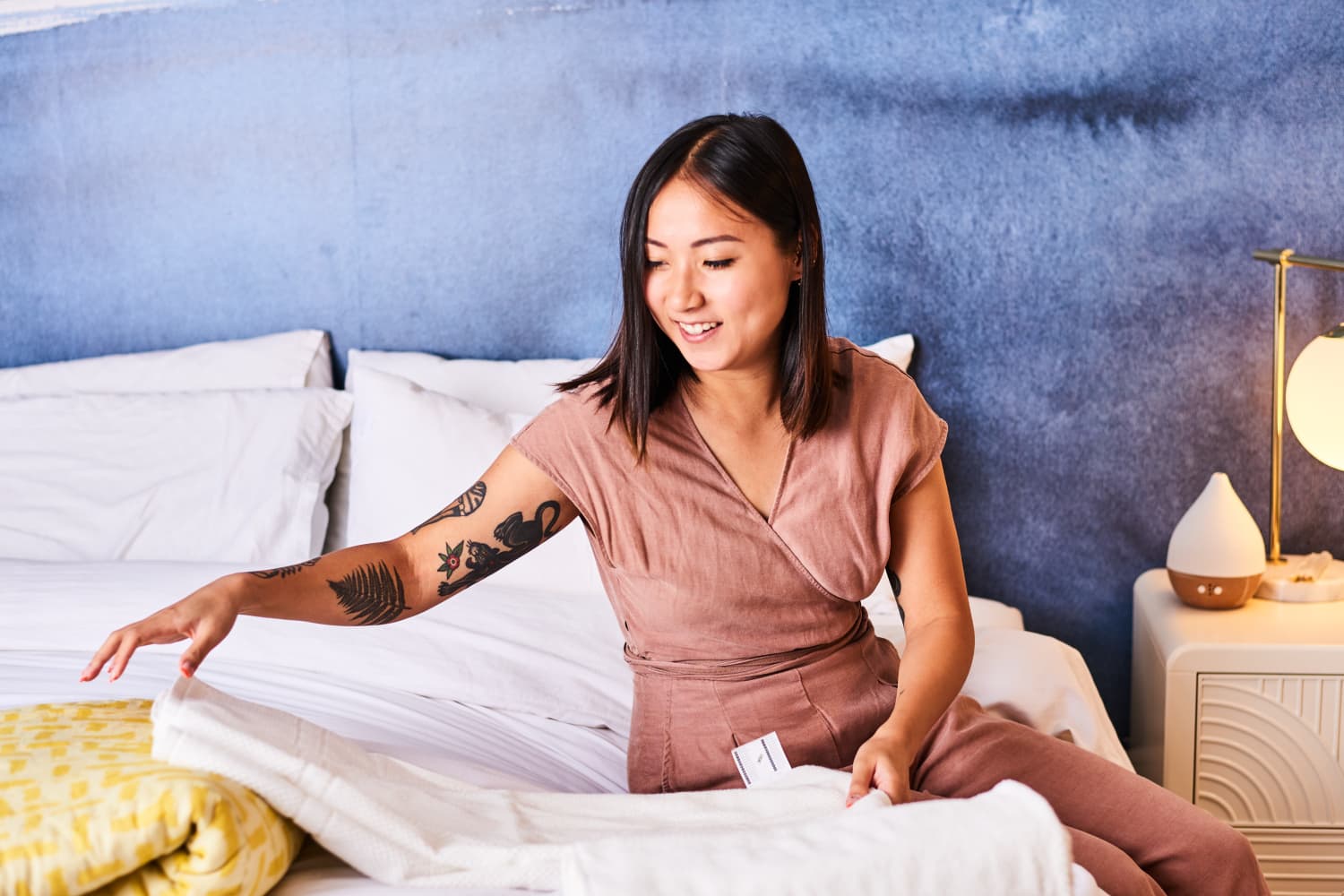 We're nearing the end of January, which means it's almost the end of the Cure, and you're about to embark into your home's best year yet. You've spent the month thinking, doing, and cleaning, and I hope you have so many new tools and habits that will help you stay committed to working on your home all year long.
So today, we're doing to tackle one last, quick decluttering effort that will help your home feel fresh and new — every time you cook, shower, and sleep. Because you deserve to have nice linens as we get into the dead of winter.
Day 18: Take stock of your linens.
Take stock of your soft goods and clear out your linen storage. It might be a proper linen closet, or maybe a hutch, or a cabinet or drawer somewhere. Just take time today to go through:
Collect everything in one place, then pare them down as needed by sorting into three piles:
When sorting, don't get hung up on holding on to too many "just in case" extras. Think realistically about how you've used these items in the past year to determine whether you really need to hang on to them.
When you're through sorting, fold the good ones neatly and return them to their (now less crowded!) storage spot. Put the decent ones you no longer use in the outbox and cut or tear up the remainder for your rag bag. Tada! (When it's time to empty the outbox: Animal shelters are a great place to inquire about donating your no-longer used linens.)
If you've found that most of your linens are in worse shape than you'd like, now is a good time to sign up for sale alerts from your favorite retailers so you can strike when ready.
More Ways to Participate in the January Cure: