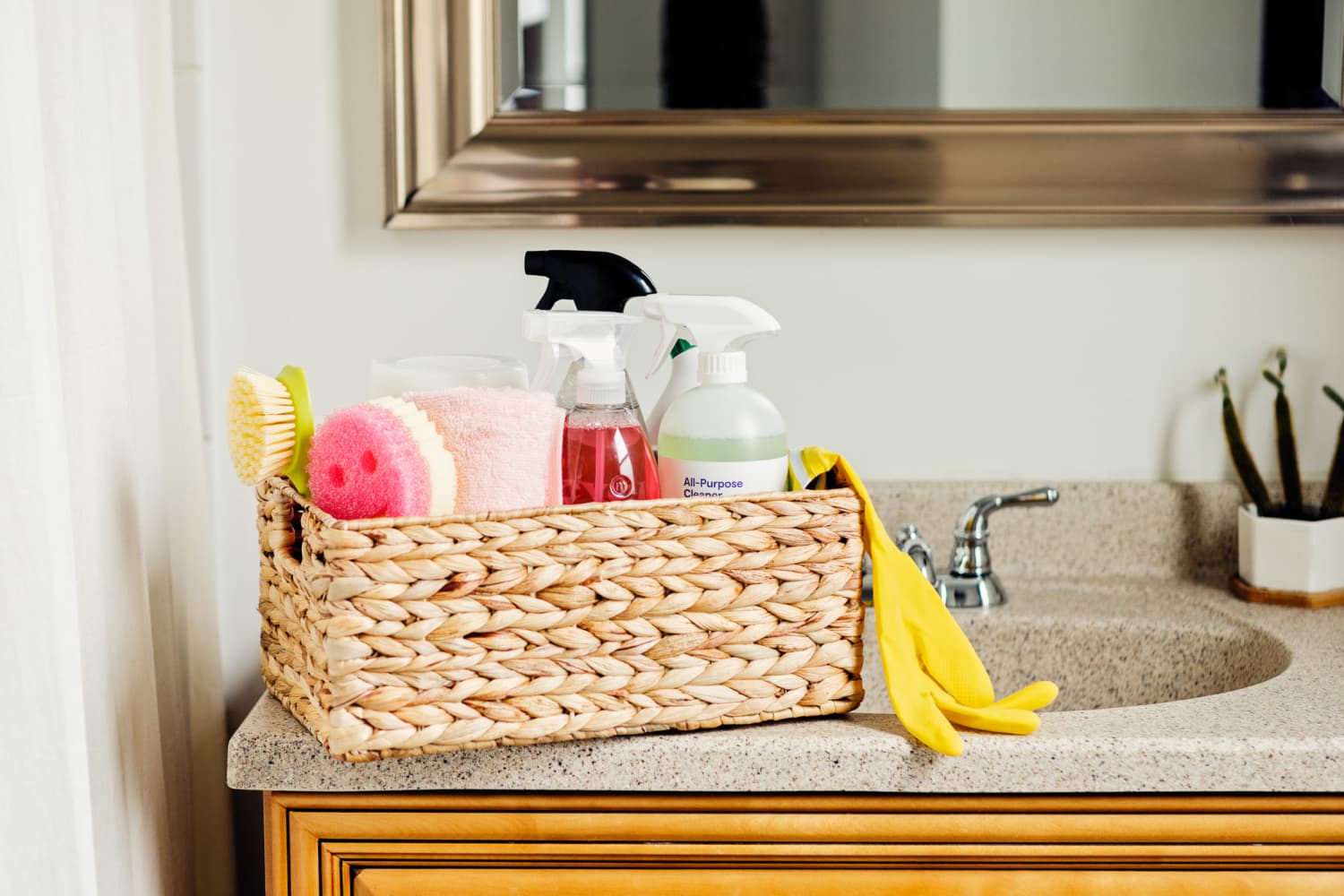 Bathrooms are a compulsory cleaning space, right? You have to clean the sink, scrub the toilet, and wipe down the mirror when things start to get grody. But because the bathroom gets a regular cleaning facelift, it might not always get the deep clean attention that it needs. Especially in your storage areas, like cabinets and drawers.
Now we don't have time to deep deep clean the whole bathroom today. But we can focus on this space holistically — first doing a quick sweep of the storage areas, then cleaning up the bathroom surfaces and fixtures. It'll make sure this space is clean for the end of the Cure, and a highlight of your easy, breezy mornings — for at least a little while.
Day 17: Clean up and declutter around the bathroom.
Give your bathroom a quick little spruce-up, both inside and out.
If you have a bathroom on the larger side, you may want to set a timer or some other hard limit so this project doesn't get too unwieldy; the goal is to focus on a few high-impact projects that'll make the bathroom figuratively and literally shine.
First, clear out: Start by clearing out your storage areas. You can either choose one messy drawer, for example, or try to tackle the whole thing if your bathroom storage feels doable in one swoop. Here's a quick rundown:
Then, clean up: Once you feel like you've made some progress on your storage areas, give the "outside" of your bathroom a little shine. You probably have a routine you like, but here are some spots I always make sure to handle:
Don't stress if you can't get your entire bathroom spotless and clutter-free in one day. If, after today's assignment, you'd like to revisit some other cleaning or decluttering projects in here (or in a second bathroom, if you have one), add that to your to-do list for 2022.
More Ways to Participate in the January Cure: