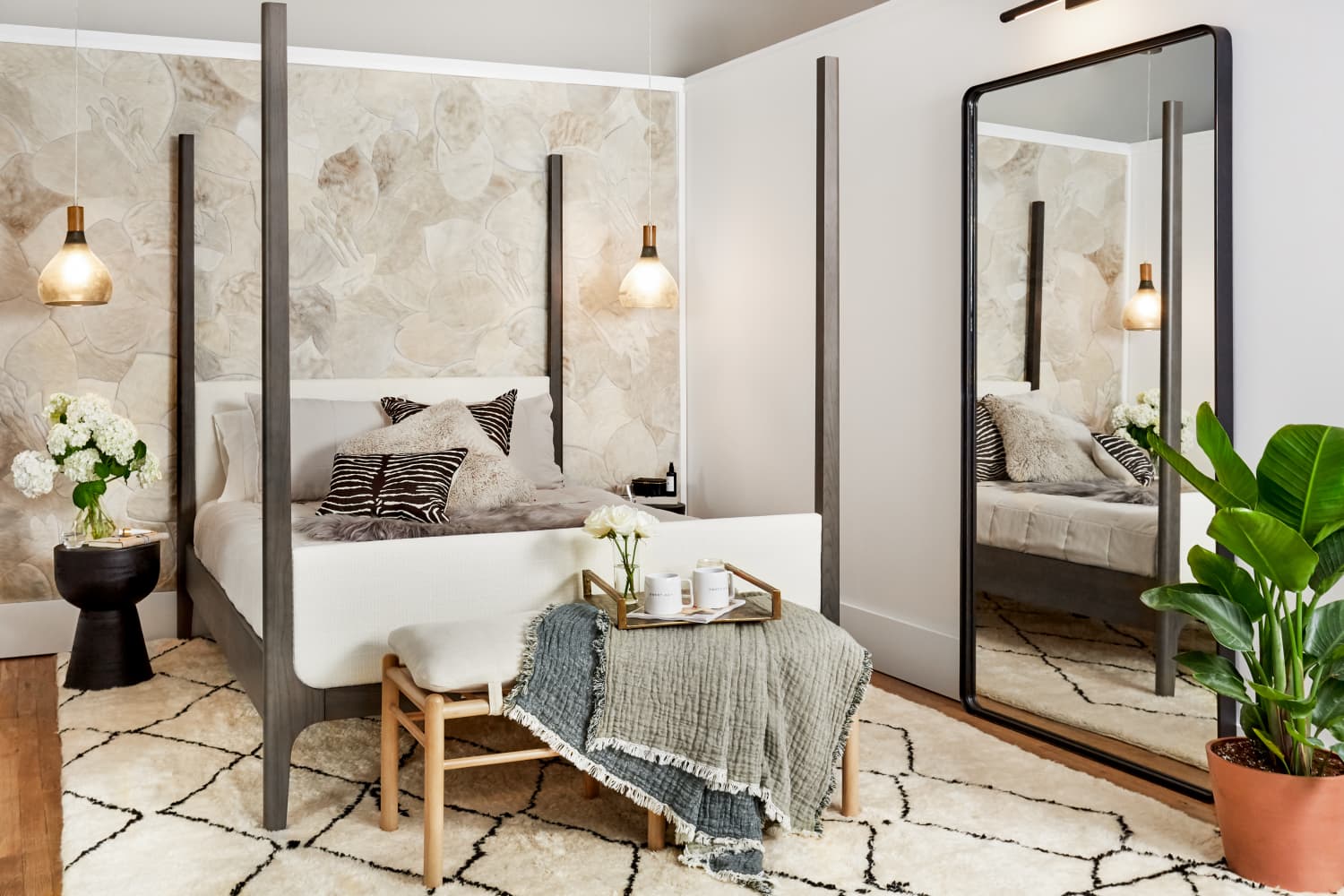 We independently select these products—if you buy from one of our links, we may earn a commission.
These days, scrolling through TikTok is like virtually shopping with a bunch of friends — it's simply the best way to find new-to-you products that, in some cases, will totally revamp your life. From the countertop vacuum that will change the way you clean up crumbs to an LED lamp that levels up your WFH zone, some of our favorite new buys have been discovered on the social platform, and you can pretty much guarantee that if it catches fire on TikTok, it's going to be big. However, viral popularity comes at a price — namely, if you don't snag popular products in time, you risk missing out on them altogether.
Such was the case last year when Texas-based housekeeper and cleaning expert Vanesa Amaro (who boasts over 4.9 million followers) revealed the West Elm sheets that she and her client fell in love with. Amaro's video racked up an impressive 5.1 million views and basically launched West Elm's Silky Tencel sheet set into superstardom, selling out the brand's stock in mere days.
Well, here's the good news: If you missed out on scoring TikTok's favorite sheet set on the first go-around (or even the second) you now have another chance — this time, for an even better price. For a limited time only, West Elm is running a sale on the sheets, and you can score a Queen set for $120 (normally $150). There are plenty of color options available too — from dark olive and dusty blush to trendy terracotta — though don't expect that selection to last.
The sale is actually part of a larger bedding event at West Elm, so even if you're not in the market for the most buttery, soft sheets ever (just sayin'), you can still snag 20 percent off other picks like linen quilts, gauzy blankets, and more. Hurry to West Elm's site quick — once TikTok finds out about this sale, your chances of scoring a sheet set are as good as gone.