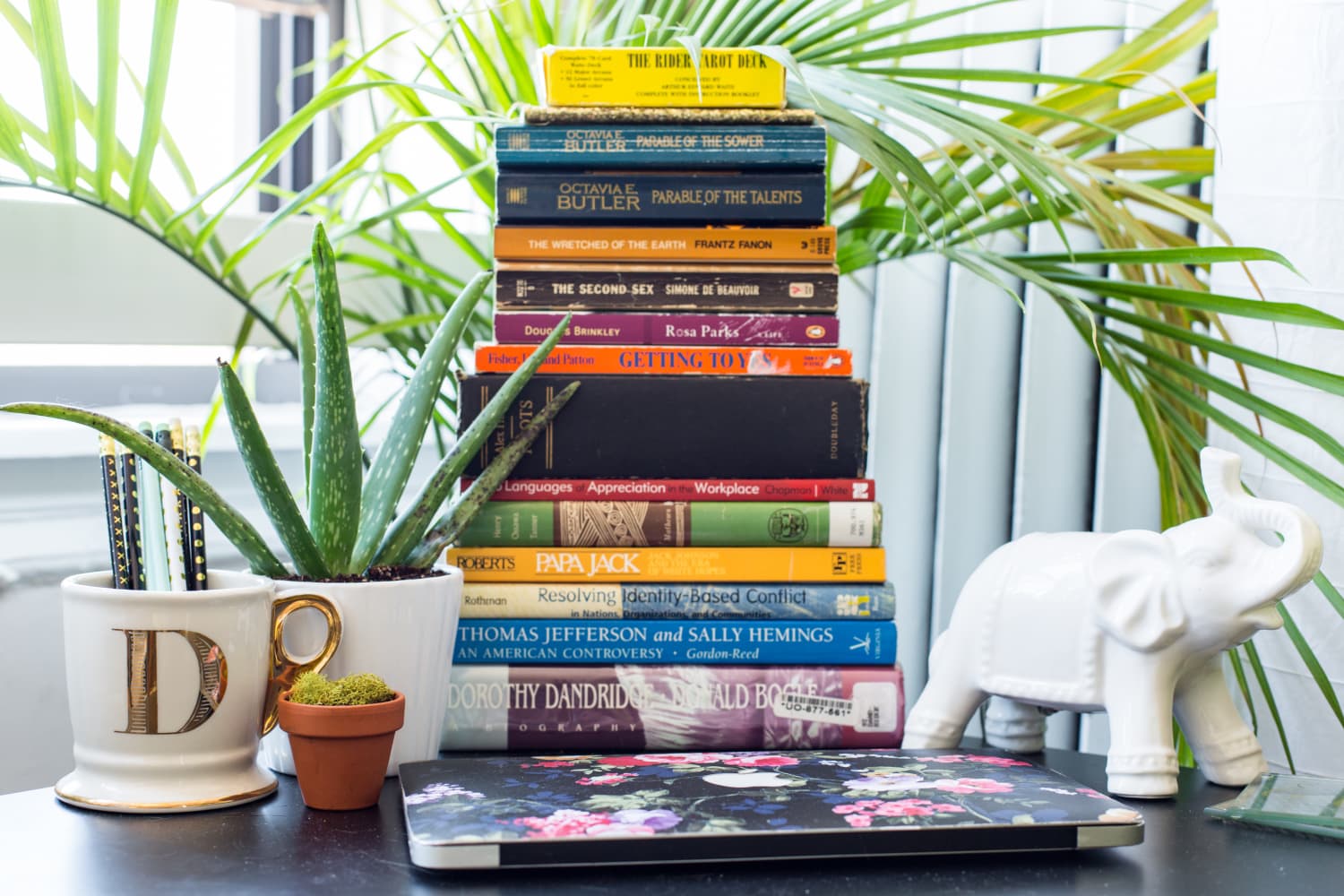 I don't know about you, but during short, wintry days, I, for one, love turning to the science fiction and fantasy books. There's just something about the mythical and magical that brings a welcome escape.
One of my new favorite ways to find book suggestions is spending (probably too much) time on TikTok and browsing the wide, wonderful world of BookTok. BookTok is a niche on the video-sharing app that promotes, obsesses, and recommends all things — you guessed it — books.
So if you're looking to find your next read, or just simply love science fiction and fantasy, here are a few TikTok accounts that are all about the escapist genre.
While his account handle may say otherwise, Evan's thorough sci-fi/fantasy reviews have only made his BookTok stronger. He provides extensive and comprehensive reviews regularly, along with book hauls and roundup recommendations. And if you're a podcast fan, Evan, along with his best friend Chad, delve deep into the world of fantasy, sci-fi, and horror novel in their Book Reviews Kill podcast.
Funny and down to earth on top of book reviews and recommendations, Madi Lim's account features a segment called "BookTok News," where she gives the latest updates on what's happening on both BookTok and in the publishing world. While her account is sci-fi/fantasy heavy, it's not exclusively about those genres, so you might find a gem recommendation of a different variety, too.
Sci-fi/fantasy tends to be white-dominated when it comes to media coverage. Amber's account highlights books the fantastic and plentiful selection of books in the genre written by BIPOC authors. Her tagline is: "Bet You Never Seen This Book."
Sci-fi fantasy roundups are Claire's specialty, with recommendations like "Books to read if you like to play Dungeon and Dragons," "Books to read if you like anime," and "Books that prove women can do anything." Like Madi Lim, Claire also offers bookish news updates under the title of "First Edition."
Don't let Tori Morrow's small following on TikTok turn you away. The book lover got her start on YouTube, where her account boosts over 12,000 subscribers. Check out her TikTok for recommendations or sci-fi quick reviews, then head over to YouTube for more in-depth analyses and thoughts.
Count on this UK BookToker to fill all your sci-fi/fantasy needs with her cover reveals, unboxings, and reviews. She also makes sure to highlight forthcoming titles so you can stay in the know about upcoming releases in the genre.
If you want to talk all things fantasy, this account is for you. Expect to find book recommendations in the realm of V. E. Schwab, Katherine Arden's Winternight trilogy, and Robin Hobb. The BookToker cites those authors as her favorites and recently realized she unintentionally puts a book from at least one of the three in every recommendation round-up video.
Another account heavy on roundups, find sci-fi recommendations with everything from dragons to humor, and even audiobooks suggestions.