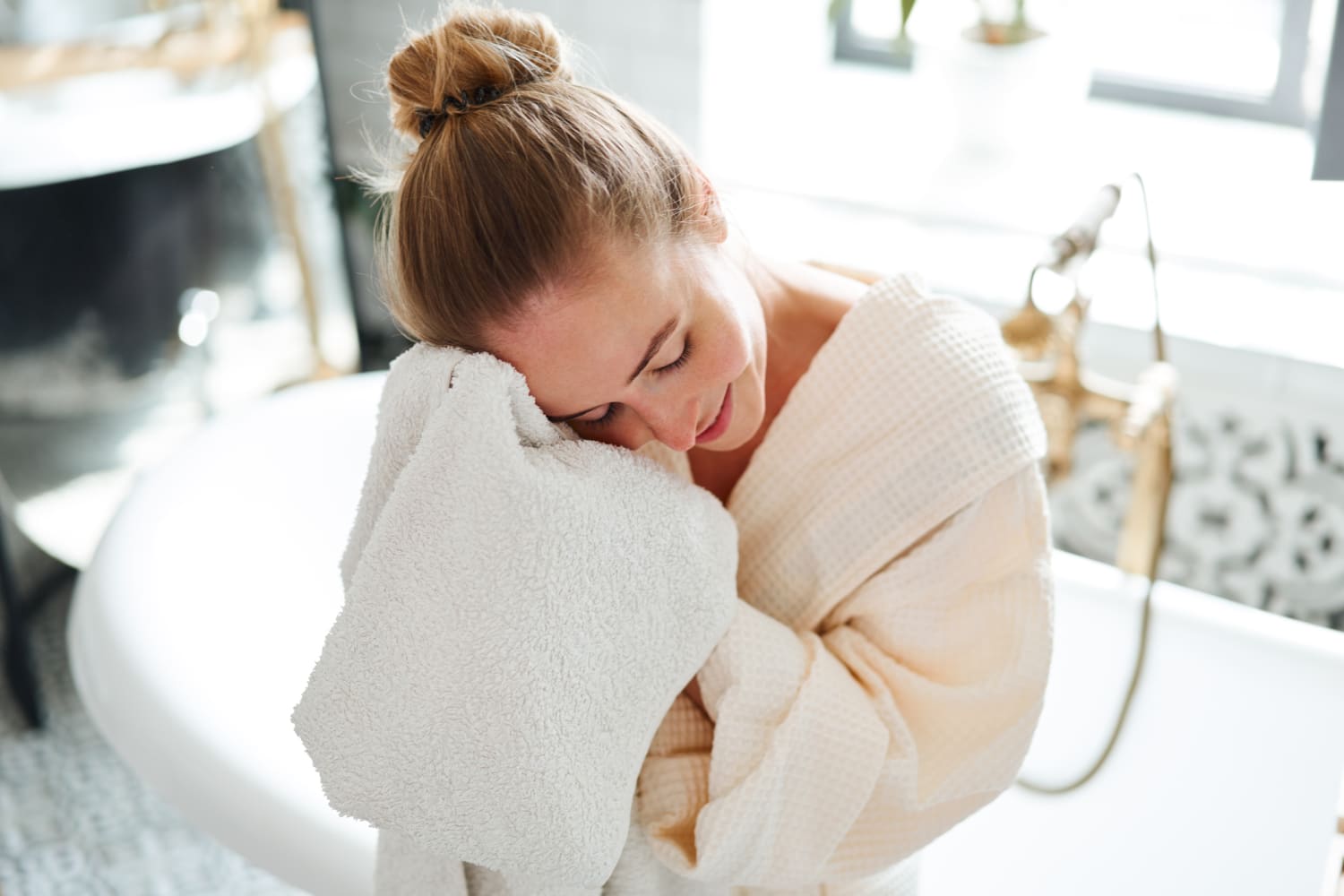 We independently select these products—if you buy from one of our links, we may earn a commission.
As a shopping editor, new and exciting product launches land in my inbox every day. While I'm constantly sifting through them and keeping an eye out for interesting releases, sometimes a collection comes along that's so unexpected you have to stop everything you're doing and check it out. That's exactly what happened when I heard about the new Native x Baked by Melissa collection. To no one's surprise, reading that a natural deodorant company and a famed bakery were working together left me a bit confused — but it left me even more curious. I had to know more and I had to test it out. Well, dear reader, I'm happy to say this collection didn't disappoint — it's the sweet treat it promises to be.
Consisting of eight products — including deodorant, shampoo, conditioner, and body wash — Native x Baked by Melissa features four scents inspired by the NYC brand's most popular cupcake flavors. Try Tie-Dye Vanilla, Mint Cookie, and two brand-new must-try exclusive scents: Ginger Lemonade and Fresh Peach. And for Baked by Melissa Founder & CEO Melissa Ben-Ishay, this collaboration is all about bringing the happiness the brand stands for to personal care. "Baked by Melissa is about more than just cupcakes. [It's] about the overall experience — the smell, the taste, the look — I set out to create these treats to make people happy," she shares. "Through this collaboration, we're engaging many of the same senses with the smell, look, and feel of these signature scents within my favorite Native products. My hope is that these products bring that same sense of joy and allow customers to start their day with a fun twist."
Now, while I was more than excited to test out these products, I'd be lying if I said I wasn't also nervous. My main concern was, naturally, the scent. I don't know about you, but when I hear about "cupcake-scented" anything, I think of sugary, cloying scents from my childhood. (Does anyone else remember Jessica Simpson's Dessert Treats Cupcake perfume? Just me?) Thankfully, this collection is not that. I'd describe these scents as less "saccharine sweet" and more "I just walked out of my favorite bakery and took the scent with me." And who doesn't want to smell like that?
Starting at just $8.99, this collab is available both on Native's website and exclusively at Target. And like all Native products, this collection is sulfate-free, paraben-free, dye-free, cruelty-free, and vegan. So if you're looking to make your day a little sweeter, adding a product or two from Native x Baked by Melissa to your personal care routine is sure to put some pep in your step. But be sure you act fast, because this collection won't be around forever!