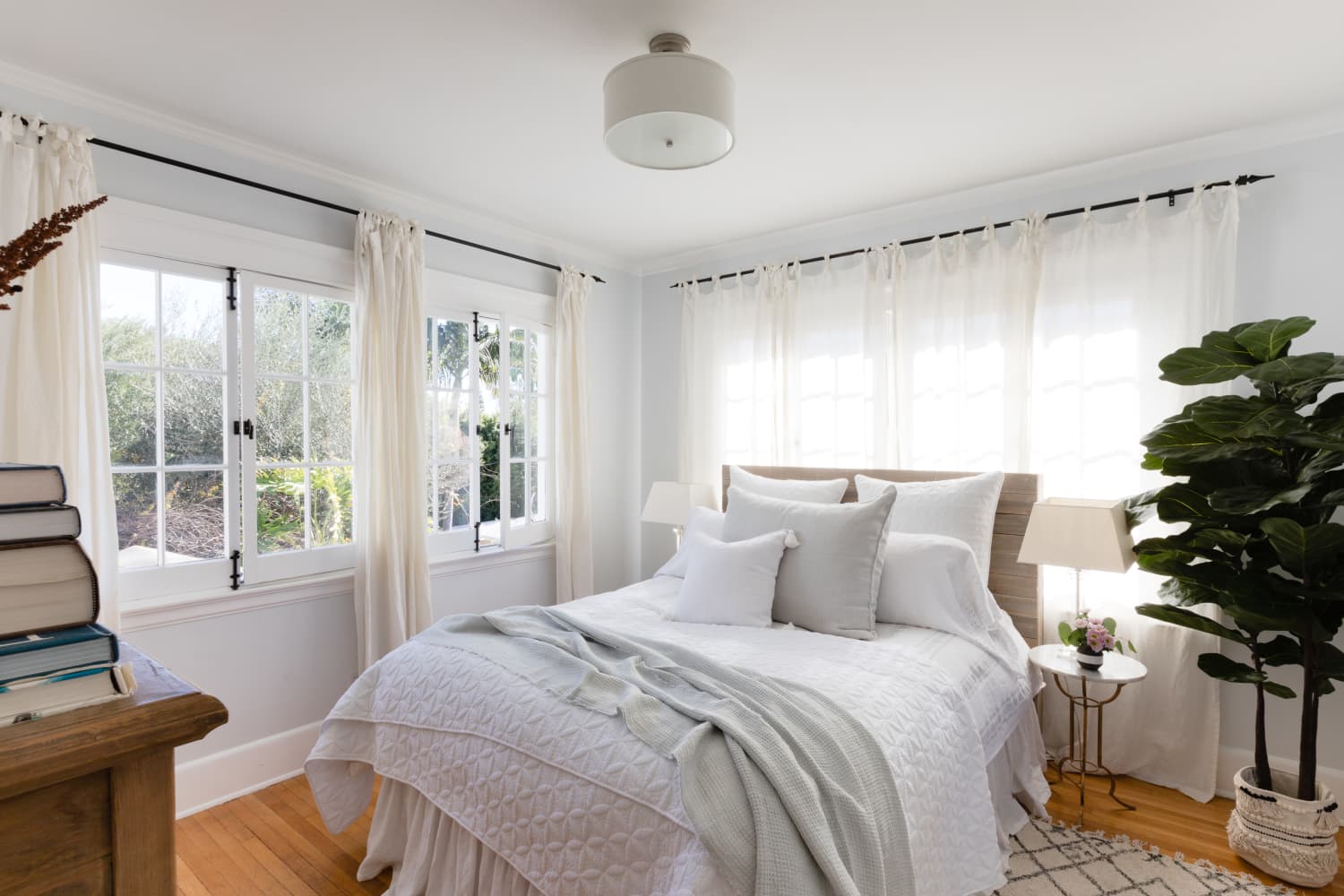 We independently select these products—if you buy from one of our links, we may earn a commission.
When it comes to sheets, I usually count myself firmly in the 100 percent cotton camp — and with good reason. They're breathable, soft, and dependably comfortable for year-round use. Why would I want to sleep on anything else? However, I recently tried my first set of sateen sheets from Under the Canopy aaaand…. I've changed my mind. It was the bedding upgrade I didn't know I needed, and instantly elevated my setup. Their Organic Sateen Sheet Set was the softest set of sheets I've ever tried (I'm talking butter-soft), and even my husband agreed. He's used to me testing new bedding products all the time and makes comments here and there, but for this particular instance, I believe his exact words were, "WHERE did these sheets come from? They seriously gave me an amazing night's sleep." I fully agreed with him — but let's take a closer look.
So, what makes sateen different from cotton? It's all in the way the fibers are treated. Sateen is made from cotton too, but the fibers can be sealed in a few ways that make them more long-lasting, smooth, and reflective (and are usually woven the same way as satin, giving it that luxe look and feel). They usually have a high thread count too, and can be good for people with allergies, due to how they're made. But what makes Under the Canopy's sateen sheets so special is that they're 100 percent long-staple organic cotton and are actually *not* made with any harsh chemicals like other sateen sheets might be, and go through a special single-ply construction process, which is a huge plus. They have a 300 thread count that give these sheets a long-lasting quality, are wrinkle-resistant (I can attest to that), and are made responsibly with GOTS certification and OEKO-TEX® Made in Green certification to boot.
Plus, they're just beautiful and look so sleek on my bed. (I got them in the High Rise colorway, which is a gorgeous greeny-gray hue.) Washes make them even softer and more luxurious-feeling, and I'm always sad when they're in the wash and not on my bed. I've only tried them during the fall and winter, but with an unpredictable radiator/AC system in my NYC apartment building, I think they'll hold up just fine for year-round use. In my opinion, they're well worth the $98 investment anytime, but you can snag a set for 20 percent off right now! A better night's sleep and the sheet upgrade you didn't know you needed is just around the corner, and your wallet will thank you too.