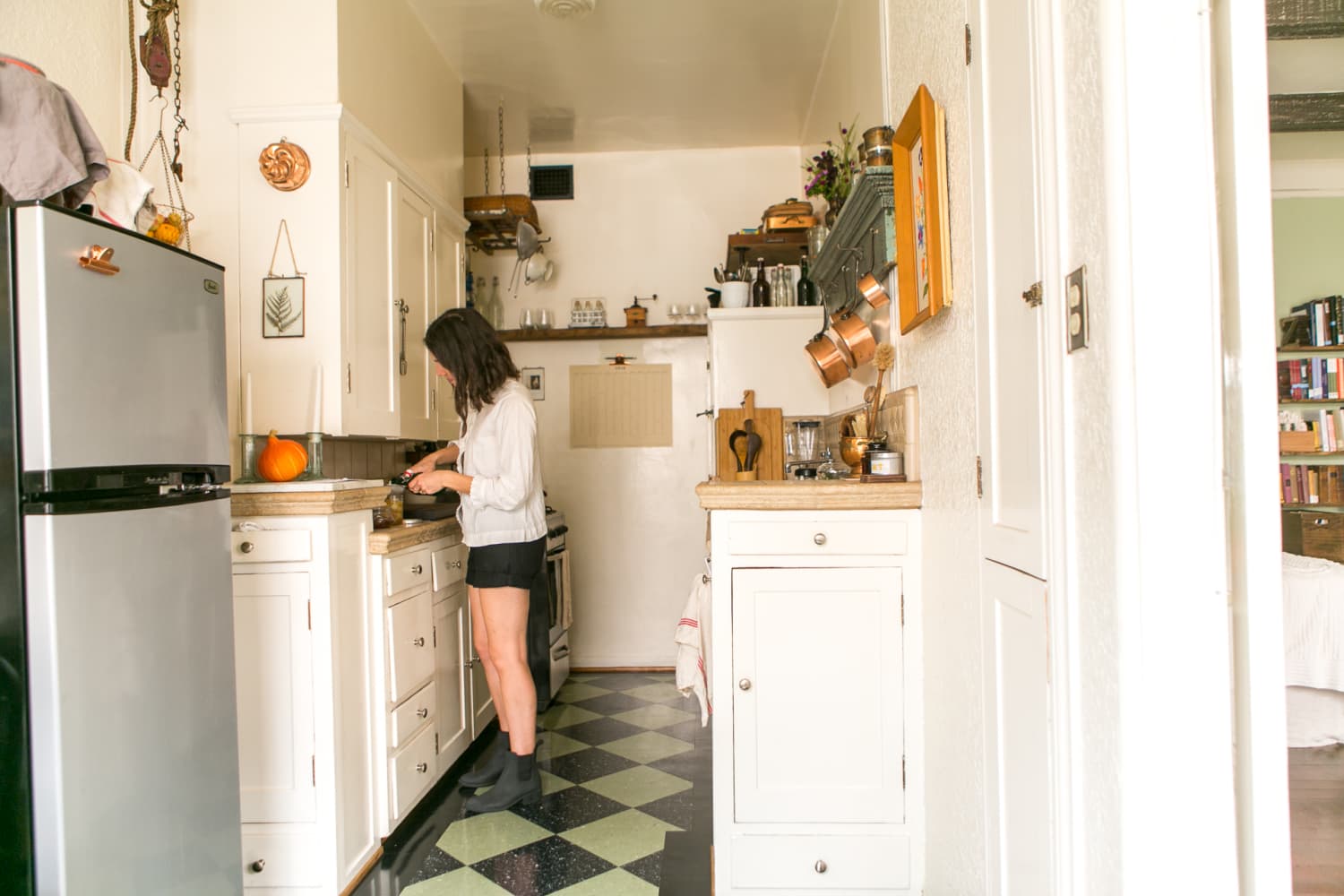 We independently select these products—if you buy from one of our links, we may earn a commission.
Imagine this: You have an easy, no-fuss 30-minute recipe picked out for dinner, but what's not incorporated into that half hour is the amount of prep work needed to chop and dice veggies. Suddenly, 30 minutes feels like hours — we've all been there! While there are food processors and KitchenAid attachments that can help you out in this department, they can sometimes cause more hassle and mess than just cutting veggies yourself. This exact predicament is why we're super excited about the Fullstar Vegetable Chopper, a multifunctional tool that can chop, spiralize, slice, dice, and more. It's also backed by over 27,000 five-star reviews on Amazon that hail this "kitchen miracle" as the ultimate cooking time-saving gadget.
If you're wondering why there's so much fuss over a vegetable chopper, let us explain. It comes with four easily interchangeable blades, so you can use this one gadget to safely julienne, chop, slice, dice, spiralize, and ribbon cut fruits and vegetables in just seconds. Each attachment has stainless steel blades that are razor sharp and easy to swap in and out. The best part is that no matter what blade you're using, the 1.2-liter container neatly catches everything, so you won't even have to dirty a bowl.
Obviously, tons of reviewers raved about the time this gadget saved them in the kitchen, especially when prepping large batches. "People, people…. I just filled up 4 plates (10 in Dixie plates, to be exact) with veggies in less than 10 minutes. Seriously. I chopped an onion earlier to saute in 15 seconds. Yes, really," one person wrote, calling it a "kitchen miracle" and life-changing.
Another feature that makes this chopper stand out is that it allows you to cut even pieces, rather than the sometimes varying shapes and sizes from using a knife. One reviewer commented that they found it better than other food choppers, saying that "unlike the motorized choppers (like a blender) everything comes out uniform instead of some large pieces and microscopic pieces."
Many customers also wrote about the strength of the stainless steel blades that work on soft and (most) hard vegetables. Instantly, we can imagine that this device would be amazing for whipping up mirepoix to start your winter soups or prepping hardy root veggies for stew. "This chopper is wonderful and super sharp. I make a lot of soups with tons of onions and peppers. So, this chopper allowed me to zip through the chopping process (it reduced my prep time by at least half)," one person commented. "I have tested this out on hand cut french fries using raw russet potatoes. No precut or anything and this sliced a perfect french fry," another reviewer wrote.
As an added plus, the container not only keeps your veggies in one neat spot, but it also acts as a tidy storage vessel that can hold the blades so you won't have to worry about losing them. And at just over 10 inches long and four inches wide, it doesn't require much space when it's time to put it away. If you're someone gearing up to make batch after batch of soup this winter, we can't imagine a better tool to have on hand.
Buy: Fullstar Vegetable Chopper, $29.99