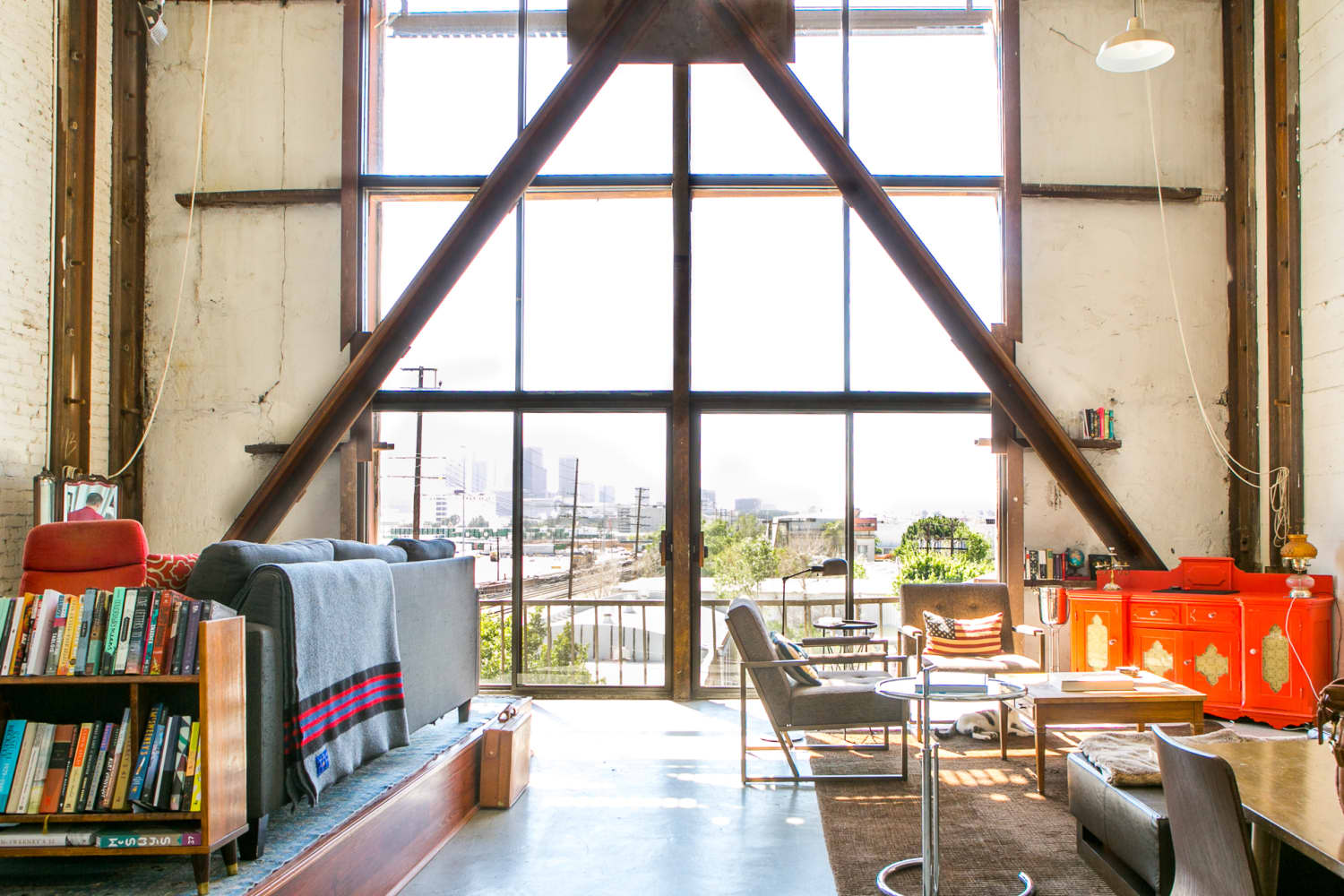 With all travel comes finding accommodations, and one of the best ways to have a unique stay is to book via a service like Airbnb. While hotels can feel posh and offer luxe amenities, the rooms function equally across national chains. On the other hand, Airbnbs often provide a one-of-a-kind stay curated by thoughtful hosts.
However, one caveat that comes with each unique Airbnb property is that the standards at one location differ from the other. For example, while one property welcomes all pets, another may only allow documented service animals, which is why reading through the listing is essential.
While some descriptions get lengthy, there could be vital things you're missing simply because you don't know where to look. So, to ensure that you're compliant while also aware of obscurities, here's what to look for in every Airbnb listing, according to hosts and frequent guests.
Reviews reveal the pros and cons.
The overwhelming majority of experts suggest looking at reviews from prior stays. Airbnb shows a star designation for each property, which calculates an average based on previous ratings, but be sure to delve into the actual words of former guests. You never know what you'll find — good or bad.
"Look for consistency in the reviews," says Elliott Beenk, an Airbnb host in Los Angeles. "There will always be the random upset traveler. However, if multiple people are complaining about the same cold shower or broken AC, this may be something you should ask about before booking." Reviews may also contain positive information about the property that the host hasn't listed, such as how the sunrise hits the landscape or its proximity to the best coffee in town.
Scouring reviews is also a smart way to gauge the temperament and responsiveness of the host. Brittany Merriman is a blogger and travel specialists who often books Airbnb stays for a month — which makes finding a great host especially important to her. "Pay particular attention to reviews that mention an issue with the apartment," she says. "If there was an issue, how did the host react?" Of course, problems can arise with any property, but how quickly and effectively a host remedied the situation is important to note. Often, guests will include this in their feedback, and hosts can also leave responses on reviews. "If the host didn't react in a favorable or timely manner, I move on to another Airbnb listing," says Merriman.
WiFi may be nonexistent or slow.
Some folks book Airbnbs for a weekend getaway and only need WiFi to scroll social media. Others need a strong internet connection to ensure that their midweek Zoom call isn't cut short. So, if WiFi is a must, the first thing to do is see if your location has it, as some do not. Having internet access is an expectation in North America. However, it's not uncommon for apartments in Europe and Asia to go without. "We have stayed in Airbnbs where we didn't check that there was WiFi, and it turned out there wasn't," says Celeste Klassen, a freelance writer who frequently travels throughout Portugal and Bulgaria.
Also, be aware that just because an Airbnb has WiFi doesn't mean that you can stream your favorite show, check emails, and conduct an online meeting all at once. "Ensure the WiFi is strong enough for how you plan to use it," travel blogger Hanna Ashcraft tells Apartment Therapy. "Reading emails is different from streaming Netflix." The Airbnb app allows hosts to check their WiFi speed and add the results to their listing page, which helps guests determine whether or not the internet can handle their particular needs.
Cameras could be on the property.
For the safety of guests and hosts alike, Airbnb has rules about cameras — the main ones being that they have to be disclosed and visible. "Outdoor security cameras are common and allowed and may even aid in your check-in," says Beenk. In addition, many hosts use devices, such as doorbell cameras, to make sure that folks arrive safely and to count the number of guests on site.
However, Airbnb is very clear in its policies on cameras and recording devices inside and doesn't allow hosts to monitor private spaces, such as bedrooms, bathrooms, and central areas (such as a living room) used for sleeping. Beenk says, "Indoor cameras in private spaces are against Airbnb's terms of service, illegal in several states, all-around creepy, and should be reported immediately."
Kitchens may not be well stocked.
Access to cooking areas can vary with Airbnbs. If you book a whole house rental, chances are there should be a kitchen. However, with shared accommodations, you may only have access to a shared kitchen or a bare-bones kitchenette with just the essentials. Plus, just because a home has a place to prepare food doesn't necessarily mean that it has the cookware and utensils to make a gourmet meal.
Ashcraft prefers to book an entire house to use the kitchen unabashedly, and she faithfully double-checks the appliance list to plan accordingly. "I've been put in a pickle when there was no oven, but I had hoped to throw in a frozen pizza or cook something else," she recalls. "Another time, there was no way to make coffee." The filter function at the top of the Airbnb page allows you to curate a list of accommodations that includes kitchen facilities.
Cancellations may cost you.
When booking your Airbnb, check to see when — and especially if — you can cancel your reservation without a penalty or fee. Especially in today's climate, unexpected changes can cause a last-minute cancellation. Each Airbnb owner sets their policy on refunds, ranging from reimbursing day-of cancellations to allowing no refunds whatsoever.
"It is extremely important to pay attention to the cancellation policy," says Mollie Krengel, who often books Airbnbs for women's retreats. "At the beginning of COVID, I lost a lot of money to Airbnb due to their cancellation policies. I will always pay closer attention to this moving forward." For some properties, there is an option to get a nonrefundable booking at a lower price, but only make that selection if you are 100 percent certain about your trip.
Parking could be off-site.
Read information about where to park, especially if you are booking an urban location. Many cities don't allow on-street parking unless you have a permit, or you may have to move your car on street sweeping days. Luca Sforza, who photographs Airbnb rentals in Seattle, has noticed a variety of parking situations. "Street parking is very tough, and parking lots can be expensive and sometimes several blocks from the rental," he says. Of course, a complimentary parking garage or dedicated space is always helpful as accommodation costs can skyrocket if you need to factor in additional funds for parking.
Property-specific rules are in the fine print.
Again, unlike the consistency of booking a chain hotel everywhere you go, each Airbnb has its own set of ground rules. For example, you may be sharing common areas with other guests, and there may be additional instructions about quiet hours or bringing your own towels deeply embedded in the details of the listing. As far as hosts and Airbnb are concerned, if it's outlined in the listing, you are accountable for the information.
Jennifer Smith is a current Airbnb host who encourages guests to familiarize themselves with the property before arrival. "Read through the additional rules where hosts can add their own specific rules for their properties like signing a rental agreement or requiring a security deposit," she says. Then, scour the listing to find details, such as when to check in and check out, to avoid having to query your host. "Most of the questions that I receive can be answered by either reading through the listing or the additional materials that are sent to them after booking," Smith says.
With a bit of research, you can confidently book your stay and enjoy the uniqueness that comes with booking an Airbnb property.