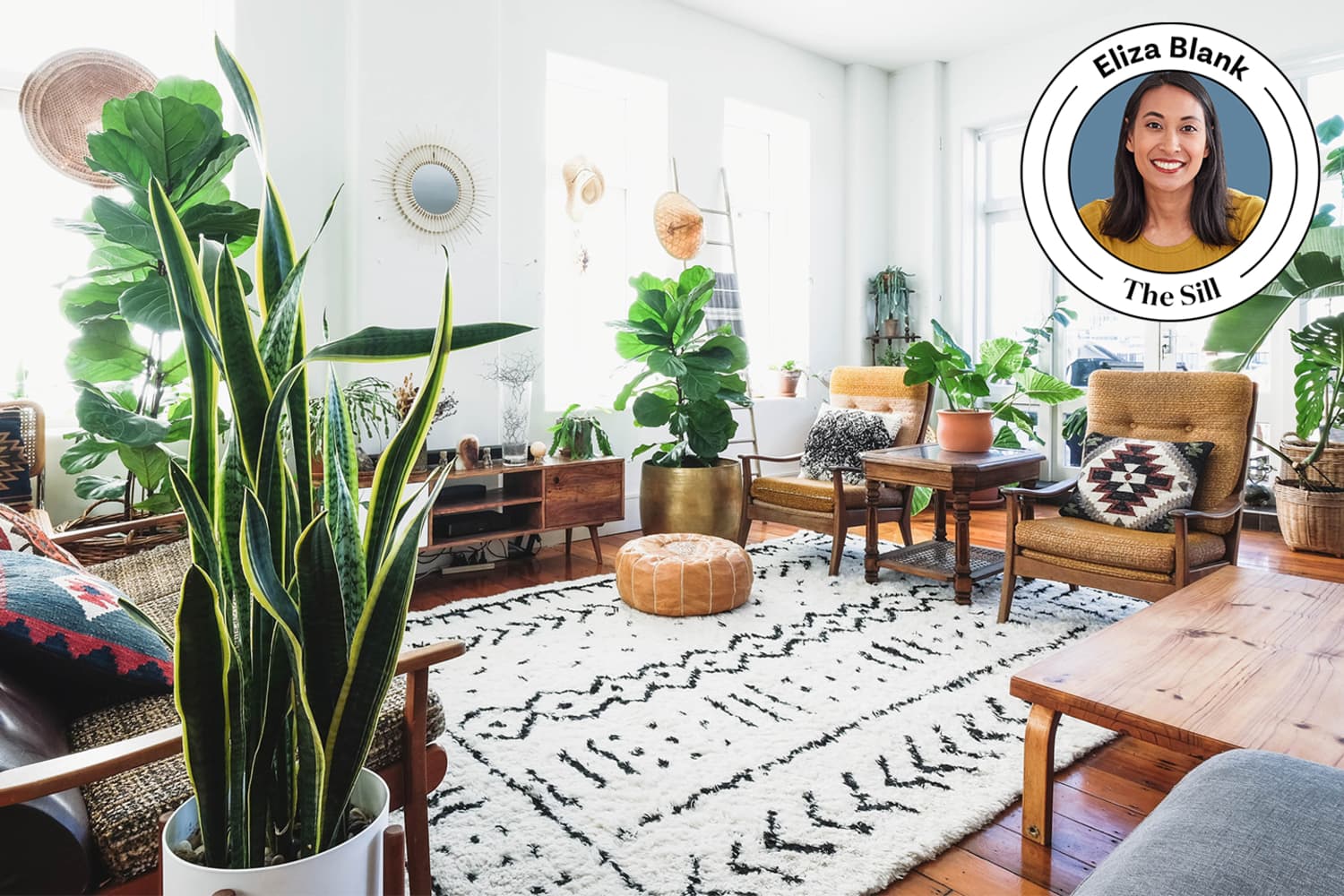 Happy Place is a brand-new editorial series dedicated to helping you live your happiest, healthiest life at home. Every week for 4 months, we're sharing quick, doable, and not-at-all-preachy tips that wellness pros, home decor experts, and Apartment Therapy editors actually use (really!). Sign up now to get 16 weeks of actionable advice in your inbox.
Happy Place is created independently by our editorial team and generously underwritten by Yogi® Tea.
There are so many things that contribute to your overall health and well-being at home. For some, it's critical to carve out physical space to meditate or move around; for others, it's about finding mental space for things like gratitude and financial health.
For Eliza Blank, founder and CEO of The Sill, it's all about plants.
"A big part of ensuring I'm emotionally and mentally healthy is making sure the environment I'm in feels safe, calm, and creative — so, full of plants," she says. "Plants are so important but easy to overlook as a necessity. They boost your mood. They help sharpen your focus. Plus, they're beautiful to look at!"
Read on (and listen in) to find out how Eliza incorporates plants into her (healthy, happy) life at home — and how you can, too.
If you are thinking about becoming a plant parent, there are just a few things you need to take into consideration, according to Eliza. "First, understand how much light you have at home, i.e. low, medium, or bright," she advises. Second, think about how much time and energy you have to commit to your plant. Do you work from home? Travel often? Have a curious cat or dog? These things will all come into play when deciding on the right plant for you.
Your next step is to learn a little bit about your plant choices vis-a-vis your environment and your personality. Some plants make better starter plants than others.
Get Your Partner/Roommate/Family Involved
Whatever plant you end up choosing, it helps to involve other members of your household, according to Eliza. "Now that my daughter is three, she has her own mini watering can and taking care of the plants becomes something we can do together.
"My husband loves our houseplants but understands that it's my territory, so instead, we find ways to incorporate growing food into our routine, since he's a big cook. That might mean micro greens or herbs for the kitchen or even starting a little outdoor vegetable garden, which we did for the first time last summer."
Don't Forget to Go Outside
While Eliza surrounds herself with plants at home, she also recognizes the importance of getting outside. "It's important to know when to leave your home! If you've been cooped up inside all day, even a 10-minute walk can give you a burst of energy and creativity."

Ready to find your happy place? Sign up for the newsletter!