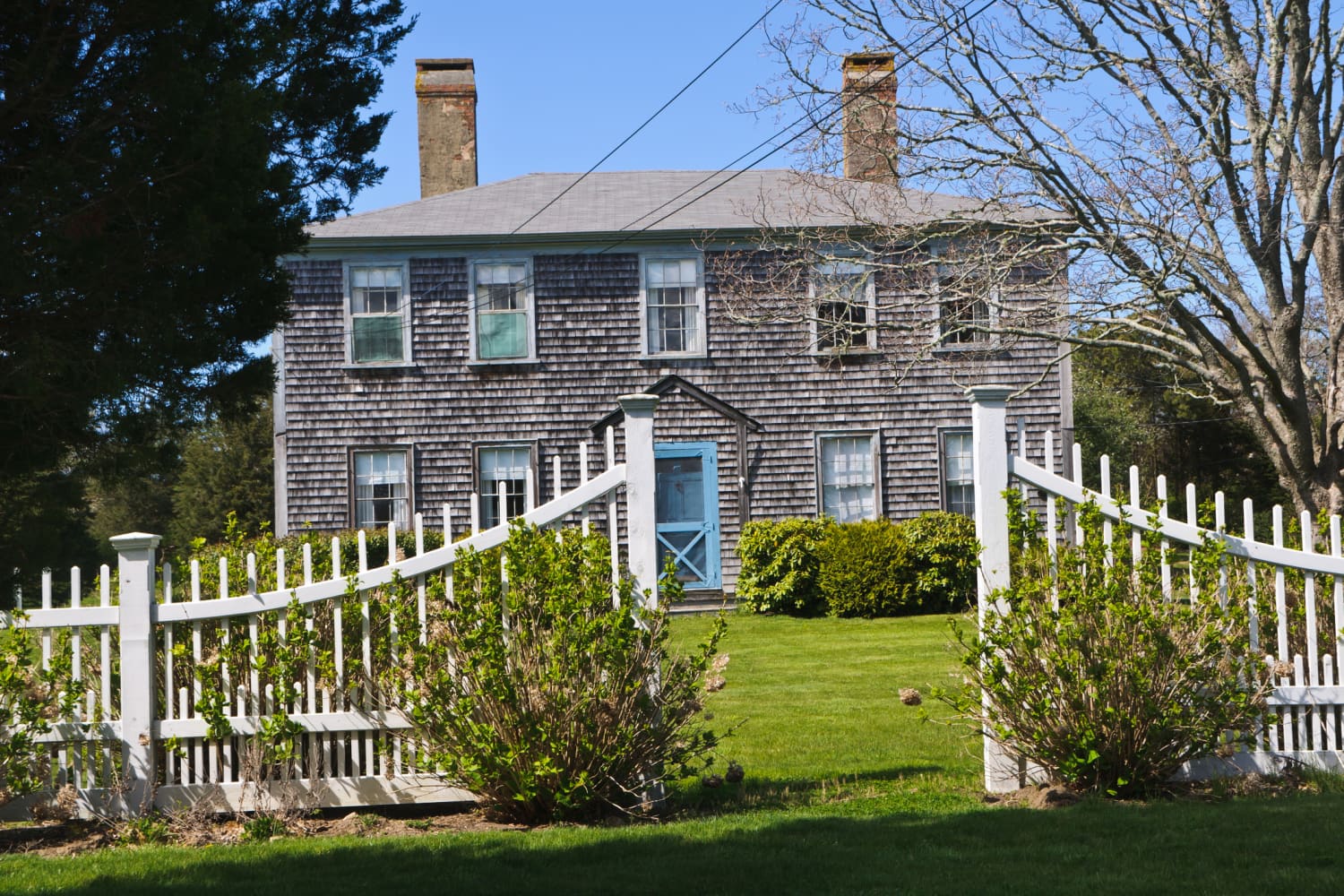 Part of the charm and the allure of historic homes is their sense of provenance. For anyone who's watched (and daydreamed about!) Cheap Old Houses, you know that if you're in rural New England, you're going to see simple Colonial-style homes, but if you venture into small towns in upstate New York, you might run into slightly more ornate Italianate homes. A jaunt out to the Midwest will bring with it the timeless Foursquare, and a trip down South is filled with stately Georgians and Greek Revival homes.
So, with a few centuries of history under their roofs, which of these styles are still the popular choice du jour in which cities? Real estate agents across the country shared their thoughts on which historic architectural styles are the sweethearts of their local real estate markets.
Stuart Blaylock, a real estate agent with Works Real Estate in Portland, Oregon, sees two similar, but distinct historic styles winning over the hearts of buyers in the Pacific Northwest. Craftsman houses originated in California and made their way up the West Coast, and now, a century later, they've become one of the most desirable architectural styles on the market.
"In Portland, Craftsman homes are by far the most popular, along with Foursquares, which are a philosophically similar architectural style, but technically independent from Craftsman homes." Both styles have a warm coziness and uniquely American simplicity that seems to resonate with buyers now.
In recent years, however, the Pacific Northwest has also emerged as an incredible area to snag a mid-century time capsule. Blaylock notes that ranch-style mid-century homes have also increased in popularity in the Portland area.
In Birmingham, buyers gravitate towards both Tudor-style homes and classically inspired Greek Revival ones. Vikki Grodner with Hospitality Network Group in Alabama gives the history behind both of these styles in the area: "As people started to move out of the more industrial city centers, they gravitated towards classic Tudor style architecture," she says. "Meanwhile, Greek Revival homes are found throughout the city's historic communities and harken back to large homes throughout the South."
With large columns and a penchant for symmetry, Greek Revival is often what you might think of in the South. However, Tudor homes became a symbol of the manicured, sprawling suburbs — and they're a hot ticket these days if you can find a well-maintained one.
Grodner points out that while these two styles could seem like polar opposites, they actually have much in common in the eyes of historic buyers. "Both typically feature high ceilings, gracious rooms, and impeccable detailing, all of which are appreciated by historic home lovers in the area," she says.
3. Minneapolis, Minnesota
"Value lies in scarcity and that's what a lot of savvy buyers are after in Minneapolis: well-maintained vintage homes that still have many of their original features. Clients come to us because they don't want a cookie-cutter house but rather a home with history they can build upon," says Realtor and historic home-dweller Georgi Gregori of Rare Form Properties.
Tudors are one of the most sought after historic styles on the market in Minneapolis and, as Gregori explains, "I find that Tudors from late 1920s through the '30s tend to be both well-built and have decorative features that nearly disappeared in post-war builds. The best Tudors have unique archways, plaster niches, breakfast nooks, and the coveted deco bathroom complete with colorful tile and color-coordinated fixtures (thanks to accounts like @vintagebathroomlove for spreading appreciation of these bathrooms and undoubtedly helping to save a few)."
Richmond is a dream market for a historic preservationist like Kathryn Oti, who also happens to be a real estate agent specializing in historic homes. Reflecting on the River City's architectural landscape, she says, "Richmond is unique in that it has such a wide variety of historic styles represented in a number of old and historic neighborhoods. The most coveted homes are located near the city core, where primarily Greek Revival, Colonial Revival, and Italianate styles are found in hundreds of urban townhouses built in the early 20th century."
But what styles are the most perennially popular with buyers? In Oti's professional opinion, "Classic brick and slate Georgian and Dutch Colonial Revivals of the 1930s and '40s are always in hot demand in Richmond."
"New England is blessed with a wide variety of historic homes, and the vast majority of our housing stock could be considered historic by some metric. Buyers who are nervous about antique homes will often tell me they want, 'newer houses only' — 1940s or later," says Kate Ziegler, a Realtor with Arborview Realty in Boston and with Coldwell Banker Lifestyles in New London, New Hampshire.
However, there's one style that many of us immediately associate with Beantown and its stately, rowhome-filled streets. Ziegler says, "In Boston, old house lovers jump at the chance to buy a classic Victorian single-family in the city. Known for intricate woodwork and complex color schemes, the 'gingerbread house' style embodies the historic charm that draws buyers' attention and daydreams."
Cleveland-based Amanda Hayes, a Realtor with Howard Hanna, sees buyers looking for a classic style — one that was often ordered out of a catalog during the heyday of American suburban building. Imagine an early 20th century family, newly armed with disposable income and, even perhaps, a car, pouring over the Sears catalog looking for their forever home. Many Sears homes are still on the market and ready for buyers to update with their own 2020s spin.
"The majority of historic home sales in the Eastern suburbs of Cleveland, including the lovely historic area of Shaker Heights, are classic center-hall Colonials, many of which are catalog-order or kit homes built between 1911 and 1930," Hayes says.
7. New Orleans, Louisiana
When you're selling homes in a city that's over 300 years old, it's no surprise buyers are in the market for historic homes — and Heather Shields with Crescent City Living LLC has seen them all. "New Orleanians love their historic homes. Bungalows, Double Gallery, Center Hall, Creole Cottages, American, and Creole Townhouses, just to name a few of our styles, are always in demand."
But there's one style that the The Big Easy is uniquely known for — and it's the one that many buyers are lusting after. Shields says of this quintessentially New Orleans architecture, "The iconic Shotgun and Double Shotgun-style homes are well suited for our narrow lots and can be big on all the charming details our historic homes are known for."
Realtor Christy Gustin with Bellator Real Estate in Mobile sees buyers looking for a timeless American style: the Colonial. "The two-story Colonial Revival wood frame is the most popular historical home style here, with many dating to the 1900-1910 time frame. Clients love the grand entryways and the traditional feel."
However, Gustin has also seen a revival of a century-old style, the Arts and Crafts bungalow, that we don't always think of as an iconic Southern style — but its front porch and welcoming spirit are right at home in walkable downtown Mobile. "The Arts and Crafts style can lend itself to a more open floor plan and it's perfect for people downsizing as well; yet it also has a lot of beautiful historic features like French doors and built-ins," she says.
9. Sacramento, California
"Mid-century modern homes gained their toehold in the west. Here in California, the Eichler is a long cherished sub-type of modern homes, and, when you can find one, rarely do they linger on the market," says Realtor Nikki Holmes of Gold Rush Realty.
How can you spot an Eichler home? Developer Joseph Eichler built these distinctive houses as an accessible alternative to the high-end and critically acclaimed Frank Lloyd Wright homes of the 1950s and 1960s. They have both geometric, sharp lines and an organic connection to the environment around them. These open, modern homes are iconic — they're exactly what many think of when we hear "mid-century modern," even if they never knew Eichler by name.
Sometimes the most popular historic home style in a city simply depends on your budget. In Savannah, Linda Blakemore, a real estate agent with Cliff Murse Realty, explains the three tiers of hot historic homes in Savannah, Georgia.
"For first time home buyers, bungalows are popular in neighborhoods like Baldwin Park and Live Oak," she says. "These lovely little homes offer great floor plans, typically with at least one fireplace, a good size yard, and great front porches."
For a more mid-high budget, Blakemore explains that Victorians are the house to have. She says, "Victorian homes can be found in the super hot Starland/Thomas Square area. These homes offer grandeur and original details still intact with tall ceilings, big front porches, and often carriage houses or garages.
Now, if you're ready for a splurge, Savannah has the historic home for you. Blakemore says, "Federal mansions in the downtown historic district do not come on the market frequently. They are typically two stories above a garden apartment. These offer grand formal rooms, beautiful stairways, and gorgeous hidden gardens." The issue is, however, being the first in line to put in the offer when one comes in the market.