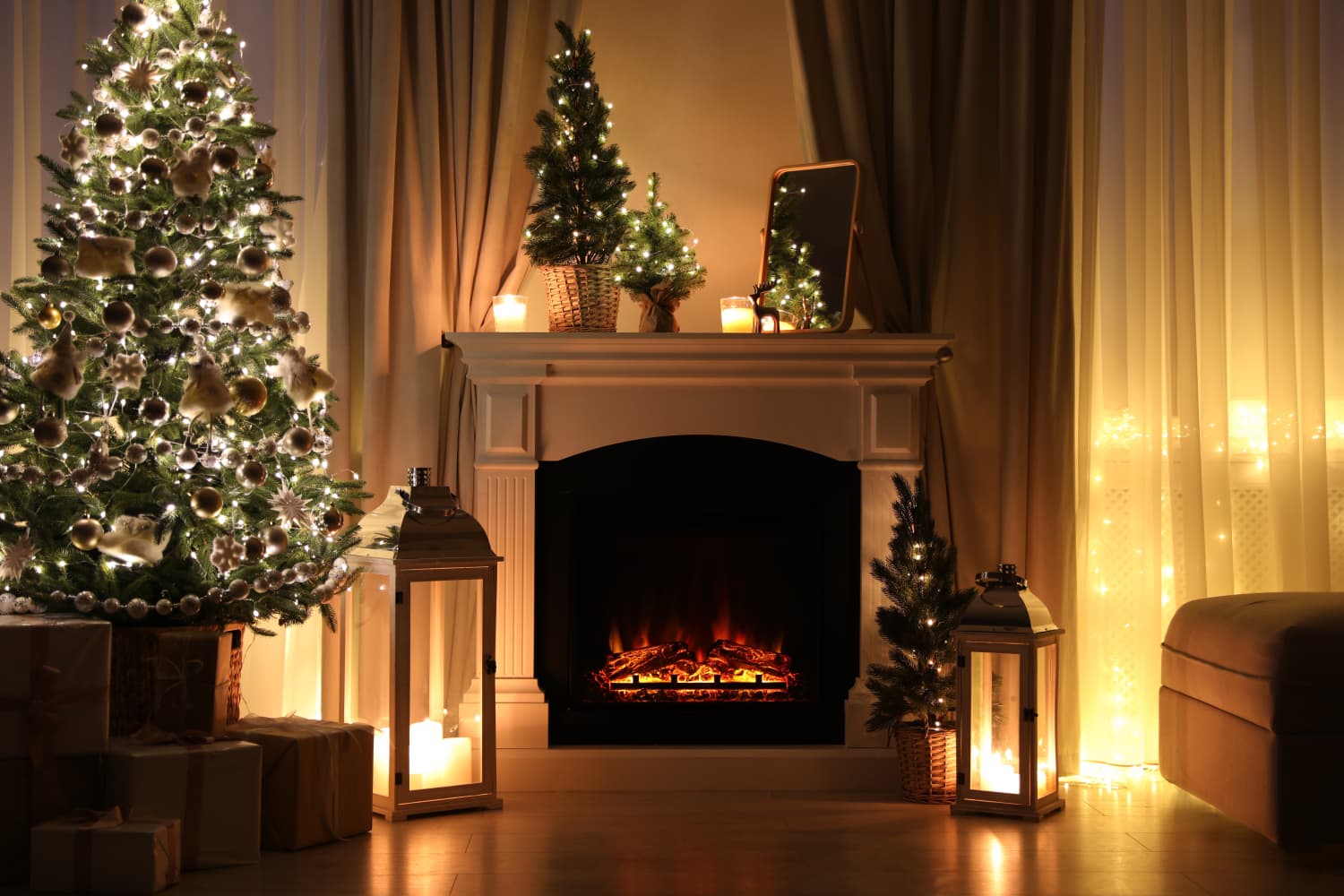 We independently select these products—if you buy from one of our links, we may earn a commission.
The star took to Instagram to share his extensive holiday decor with his 280K followers last week, proving truth in "the more the merrier," especially when it comes to the festive season. "Christmas!!! My favorite time of year. And this year I got to do something really special and decorate with my amazingly creative and fabulous sisters," he wrote in the post's caption.
Bromstad explained that his love of over-the-top Christmas decor came directly from his mom and dad. "We love it 'cause there [is] so much creativity involved, but it creates an experience for people to enjoy and it simply makes them happy," he continued in the caption. "This Christmas theme was very different for me. I usually pack the ornaments in and more is always better. But this year I wanted to honor our families' Scandinavian heritage and give them a Christmas that we've never had."
The HGTV host explained that he had to "restrain himself" to stick to the Scandinavian theme, which is notoriously simple, neutral, and minimalistic, but one way he didn't hold back? The 65 Christmas trees that currently adorn his living space. Yes, 65.
All different sizes and colors, Bromstad truly nailed the winter wonderland vibes, from natural-looking trees with classic decor to jam-packed snow-tipped trees with string lights, ornaments, and ribbons.
The space features plenty of towering trees that certainly grab your attention, but the tiny gnome-themed trees definitely complete the look, adding a playful touch to the holiday decor.
In addition to the forest of Christmas trees, Bromstad kept with the festive theme through other details. The green fabric couch is on-trend both in a holiday and all year round sense, with red knitted throw pillows adding to the cozy festive feels. There are also textured rugs in neutral hues, gold accents, and an all-white exposed stone fireplace.
If you also aspire to have a holiday tree forest, lean into maximalism like Bromstad and go all out. There's only a few weeks left to do it!