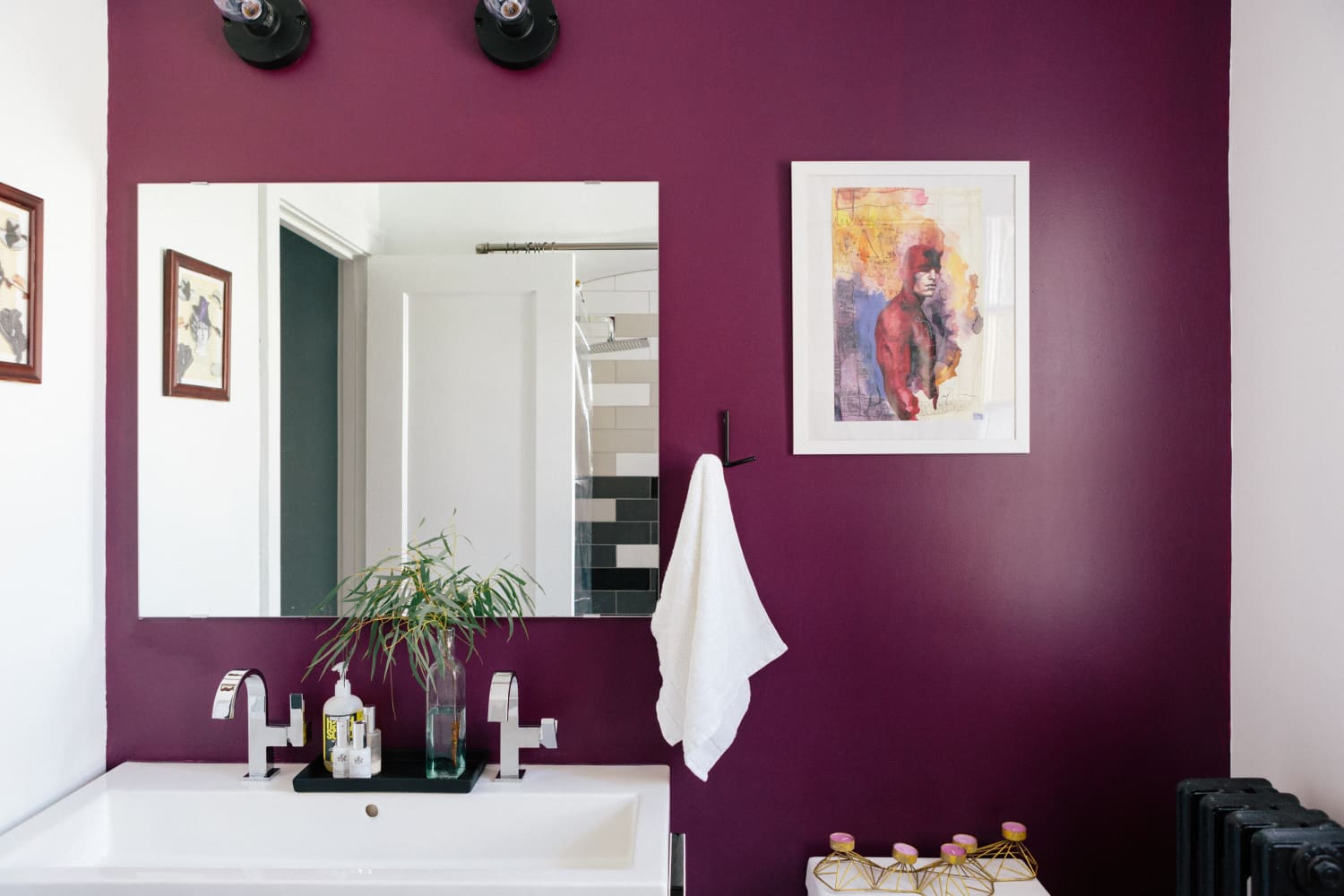 We independently select these products—if you buy from one of our links, we may earn a commission.
I'm a big picture person. Also, quite literally, I have a lot of big pictures in my home. When it comes to decor, I love statement pieces that make people stop, stare, and offer opinions. As it turns out, it's the little things that can end up making the biggest impression on guests, and even my housemate and I as we simply move about our living space. The reviews are in and, much to the chagrin of my ego as a wannabe interior decorator, the most impressive thing in my home is my Kassatex Assisi Textured Hand Towel.
While I never thought I'd be competing against a bathroom hand towel for attention, I get it with this one. The Assisi towel by editor-fave linens brand Kassatex is not only striking, with white hanger loop stitches woven atop a subtle background color creating a unique pebble pattern, but it's near indecently soft, too. The 100 percent long staple Aegean cotton material absorbs in seconds, so you're left there to linger with the towel, just appreciating its luxurious feel. Seriously. I've caught my guests doing this (but could also be confessing).
I also have the bath towel and washcloth sizes, which I keep far and away from the guest linens and hoard for my own use (if you know me, good luck finding them). The absorption rate is incredible and I often find myself still wrapped up in the bath towel long after my shower since it's light as a cloud and somehow doesn't feel wet after drying. So everything my guests have said about their experience with our bathroom hand towel, from how pretty to how soft to how they want some of their own, I can't really argue with.
The collection is available in four muted jewel tone colors in addition to an all-white version, so every bathroom in your house can have one on display and still suit the decor perfectly. I plan to grab more to keep myself and my visitors happy, but to give as gifts as well since they can be monogrammed for just $7 more. Who doesn't love a lush, plush, pretty, and personalized towel?
Do I sometimes wish such a person existed and they'd visit my home? Sure. Am I a little jealous of the acclaim this hand towel has earned against my collection of adorable tchotchkes and homemade life-sized paintings? To be determined. But my Assisi hand towels can only stand to multiply, so it's just something to aspire to, I guess.