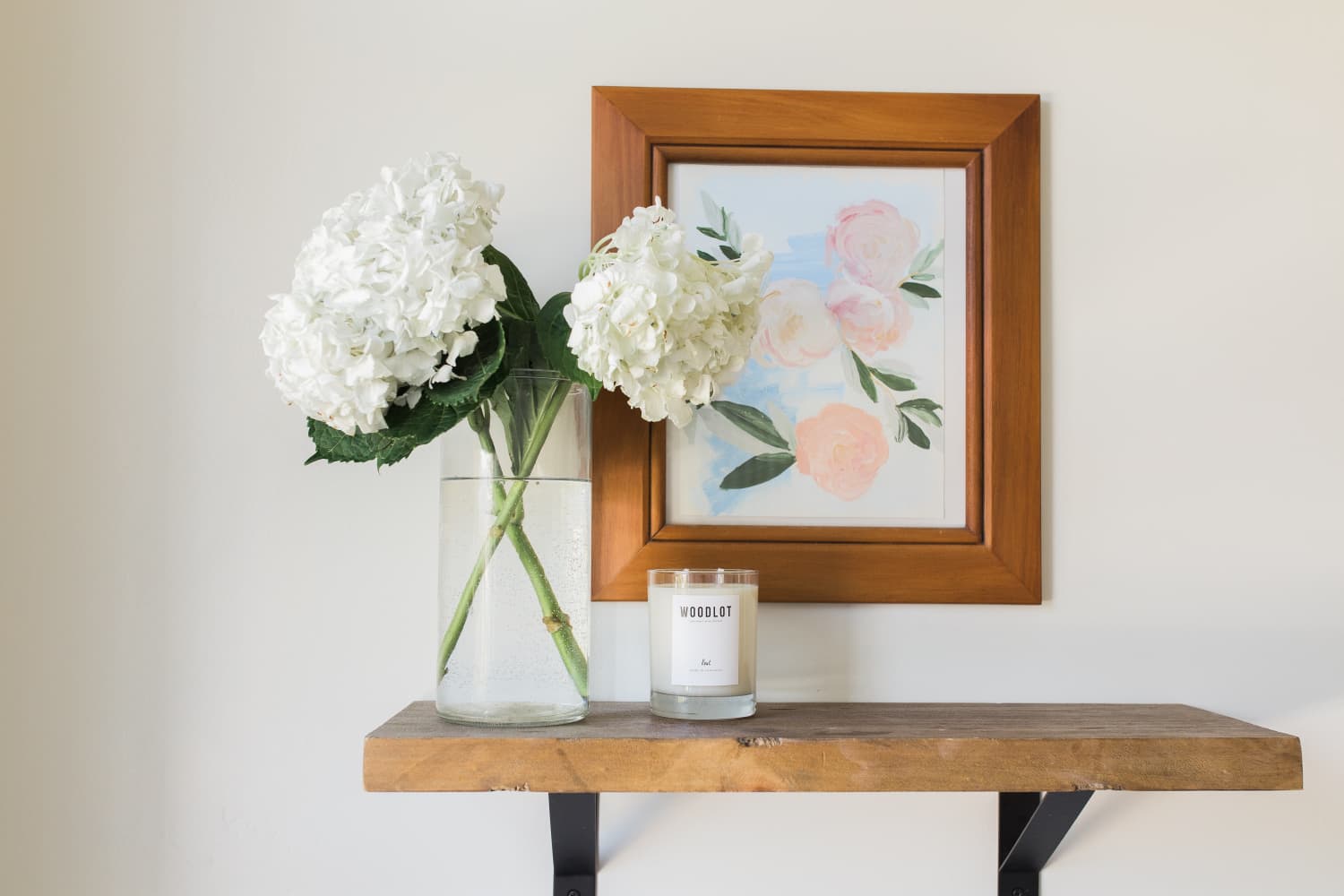 We independently select these products—if you buy from one of our links, we may earn a commission.
You love, love, love candles, and you almost always have one burning to set the mood and add a soothing scent to your space. But here's what you don't love: the steep price tag. As much as you adore the sense of peace you feel whenever you light one, it's tough to justify the cost of some of the luxury brands. So, if you're a devoted candle aficionado, it's time to get acquainted with Perry Boyce.
This Brooklyn-made brand features hand-poured candles with an indulgent feel, but without the luxury price tag. "As someone who has splurged on more expensive candles and been disappointed by their intensity and burn time, this brand does not disappoint," says Kitchn's senior commerce editor Danielle. "These candles offer luxury-level fragrance at a much more affordable price point."
Company founder Tracey Boyce is a visual artist who was inspired to launch the line because she wanted to make lavish, pretty, functional home items without the super-expensive prices. The candles come with 10 ounces of wax weight and a 50 to 70-hour burn time. Best of all, the scents are amazing! Enjoy the a fresh bouquet of lily and rose petals with Concrete + Jungle (without have to keep any plants alive). You can also get a wintery and intimate vibe going with their vanilla and musk scented Amber + Wood candle.
One of the most popular scents, perfect for warming up on a winter day, is Fireside + Chill. "The peppery, woodsy fragrance with just a touch of citrus made my entire living space feel like a cozy fireside cabin," says Danielle. Best of all, Perry Boyce's candles are incredibly reasonably-priced compared to other luxury candles. Order a few to give to friends this holiday season, keep one hand for host and hostess gifts, or indulge yourself (after all, Santa said you were very good this year!).