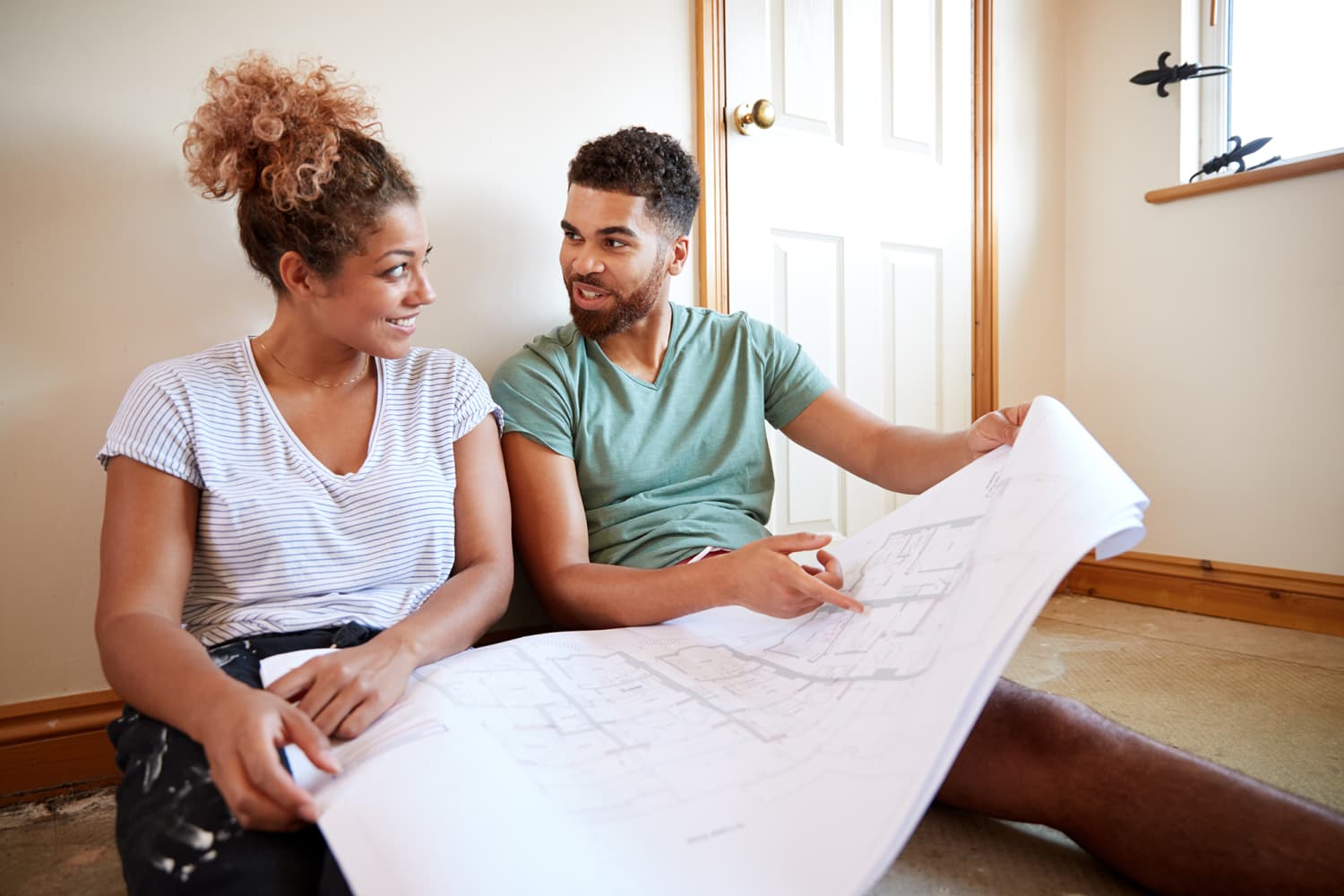 You frantically scurry off to open houses and showings as soon as your real estate agent emails you, eagerly crossing your fingers that this will finally be the home that doesn't have 16 all-cash offers that are $20,000 above asking.
If you're tempted to throw up your hands, call an architect, and just build your own dang home from scratch instead, unfortunately, there's some more bad news for you: that won't be easy, either.
Homebuilders are grappling with serious issues right now — labor shortages have made it hard for them to hire workers and actually get projects done (or get them done in a timely manner), the costs of building materials like lumber and steel have gone up, and they're facing big shipping delays because of worldwide supply chain issues.
So, what does that all mean for you if you're contemplating building a home? Be prepared to pay more and wait longer to move into your house.
Though exactly how much more expensive it is to build a house right now varies greatly from region to region, a new survey from the Associated General Contractors of America found that 67 percent of construction companies have passed some or all of their additional costs along to their clients. The survey also found that 61 percent are dealing with delays due to shortages of workers, 82 percent are dealing with delays from materials shortages or longer lead times, and 63 percent are grappling with delivery delays.
"Rising supply and labor costs will likely push the initial list prices to a far more aggressive point than we've seen before," says Craig McCullough, a real estate agent in Washington, D.C.
And, according to the National Association of Home Builders, builders are "doing everything possible to avoid pricing consumers out of homes" while still making enough money to run their businesses. Even so, the association reports that homeowners are walking away from projects because of rising costs. They also noted that appraisals are not coming in as high as the sales price of the home, which leaves the homebuyer and the builder scrambling to bridge the gap.
All that said, since buying (or, in this case, building) a house is such a personal decision, one that's affected primarily by your own financial situation and timeline, you may still opt to proceed with your plans to build a house. Just be patient, be kind to your builder, and don't be surprised if costs creep up throughout the process or you have to sacrifice on a few components to stay under budget.
"The truth is that no one knows what the housing market will look like in the future so there is no point in worrying about timing the market correctly," says Bill Samuel, a residential real estate developer with Blue Ladder Development. "Don't let any of the market predictions impact your timeline for purchasing a house because they are all guesses."