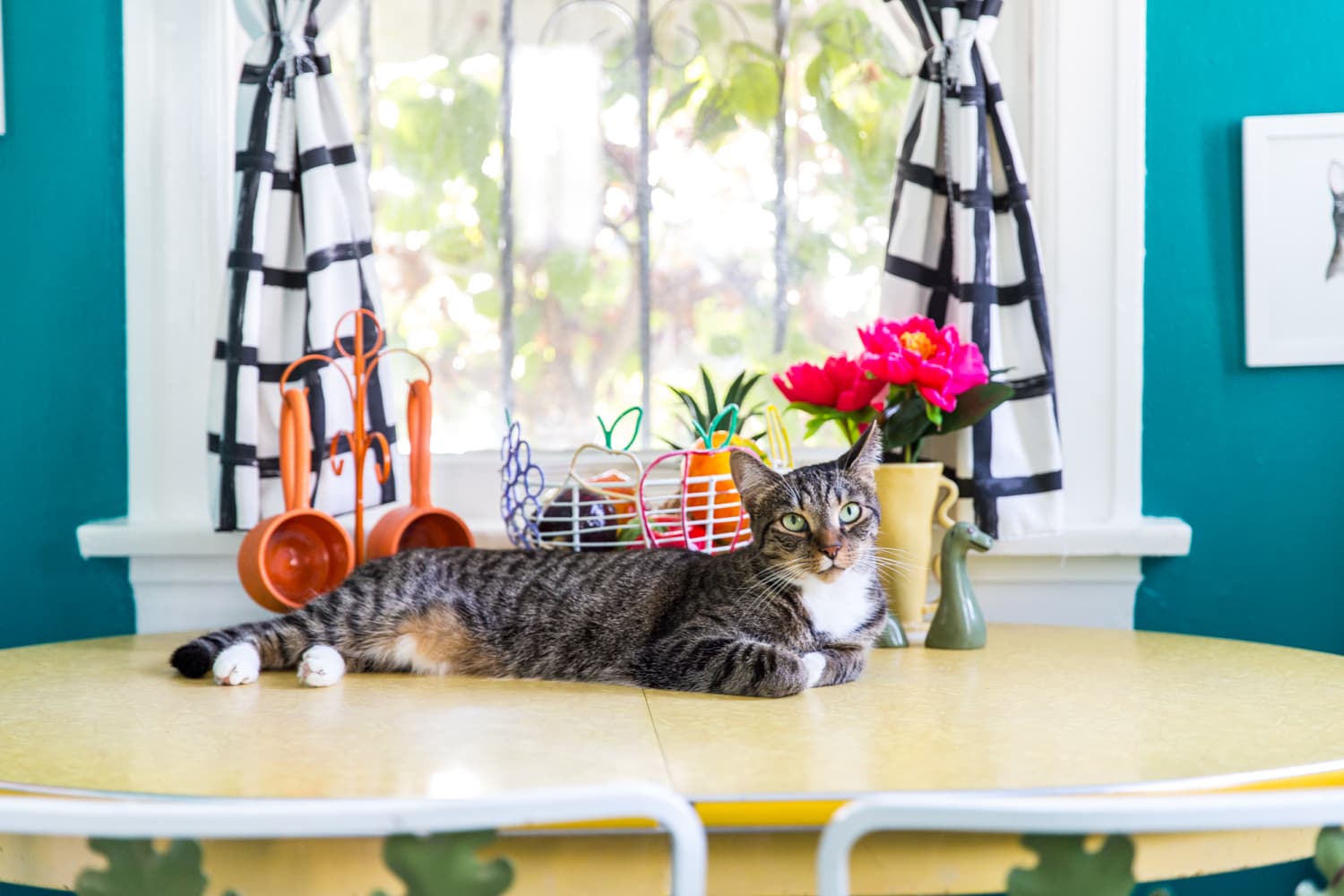 We independently select these products—if you buy from one of our links, we may earn a commission.
If your cats are anything like my cats, then they're kind-of sort-of obsessed with food. They'll eat just about anything, which is surprising because cats can be extremely selective about what they eat (which is why we rounded up the best vet-approved cat food for picky eaters!). And while they've happily gobbled up every variety of treat and cat food that we've brought home, there's one surprising snack that they go absolutely wild for: these Hartz Delectables Squeeze Up Cat Treats.
Despite having a cat my entire life, I'd only recently discovered squeezable cat treats from a cat foster Instagram account I follow. While there are a few different varieties of lickable treats out there (that account uses the Inaba Churu Puree Lickable Treats, for instance), we've only tried the Hartz variety pack so far which has received astounding reviews courtesy of my begging cats. Each pouch is filled with a rich, thick puree made from chicken or fish (there's also an option for senior cats!) and are completely grain-free.
While my kitties circle us and meow constantly as soon as we open a pouch, my favorite part about this snack is that it actually allows me to bond with my cats. Like any cat owner knows, our feline friends call the shots — which means they don't always want to snuggle or be held even if you want to! With these treats, however, my cats come right up to my lap and actually stay there because you have to hold the tube while they lick from it. I usually split one tube between my two cats, so they're usually both in my lap which always makes my day. It's also incredibly cute watching them get so excited and lick away!
And, as an added bonus, it's been a great way to warm up my skittish cats to friends and family when they come over. We simply give the person visiting a tube, and my cats almost always accept it from them.
These treats have also racked up over 12,000 5-star ratings on Amazon, with many people raving about how their picky eaters loved these snacks. Instead of having their cats lick it from the pouch, many reviewers put it in their cat's food dish to entice them to eat. One person mentioned that these treats got their picky senior cat to eat after losing some weight, adding, "She LOVES them…it's fun to see her excited about something again!"
One tip from a reviewer that I'm definitely going to try is using these treat tubes while clipping nails and brushing fur. They said it was nearly impossible to do either of these tasks before using these treats. "I was able to brush off so much of his fur while he licked this treat that I could build a new cat and a half!" they added. In the past, we would feed my cats treats while brushing or clipping nails, but would wind up giving them way more than we should. This way, we can use just one treat the entire time!"
I never thought I'd have a strong opinion on cat treats because my voracious pets eat everything, but these lickable snacks are by far my favorite. Whether you have a picky or skittish cat at home or you just want to spend a little extra quality time together, these treats are a win-win for both you and your cat!