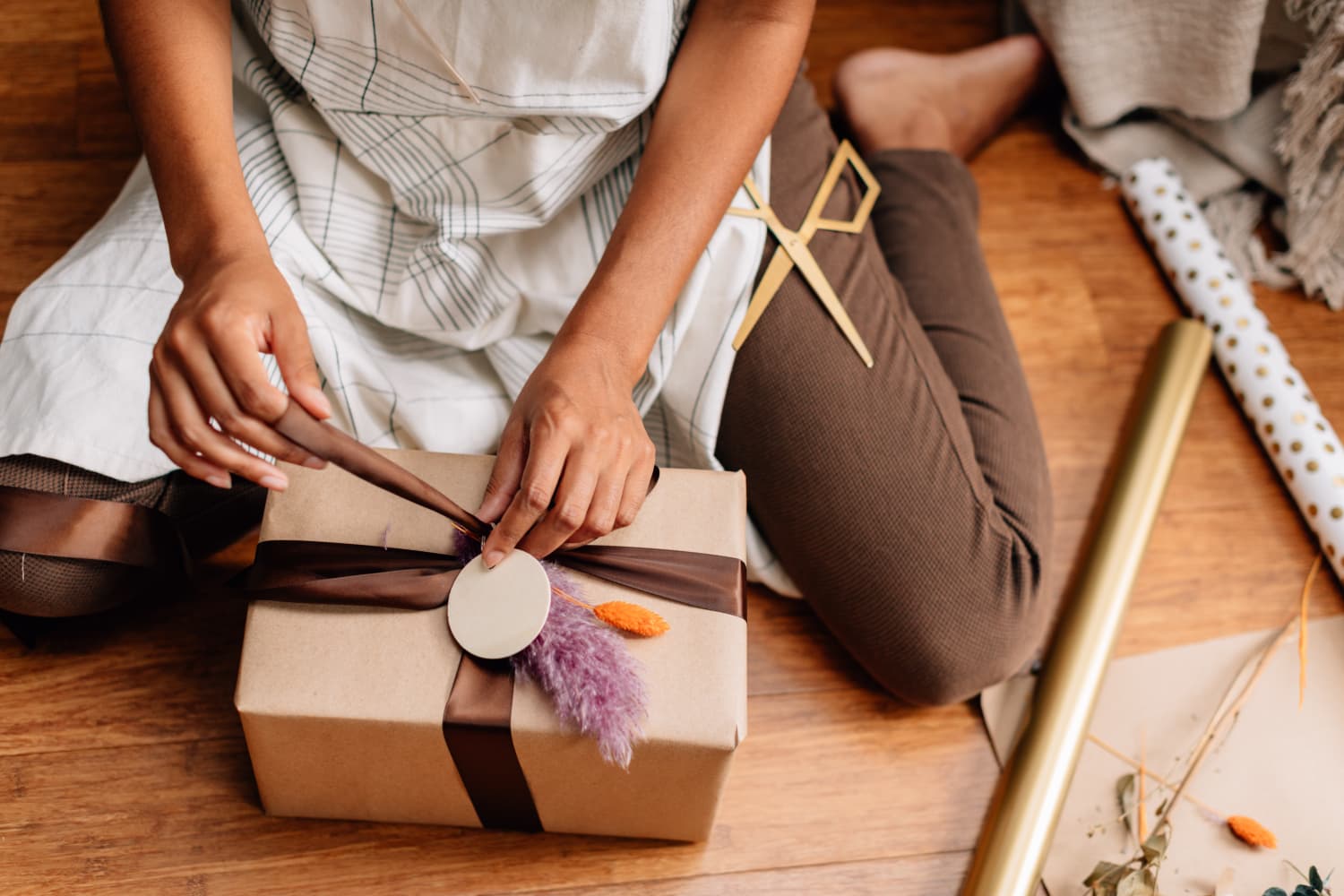 Seeing loved ones eagerly open their gifts during the holidays is such a joy, but the same can't be said for when it comes wrapping the gifts.
The task can be complex, requiring you to cut the perfect length of wrapping paper, fold the package neatly, then make sure no dirty thumb prints are on the tape. It's such a chore that it's easy to see why a lot of people use gift bags instead.
Thankfully, TikTok is filled with all sorts of wrapping hacks to get the job done. From wrapping odd-shaped items to making cute bows, here are some TikTok hacks that will turn you into a gift-wrapping pro this holiday season.
1. Pleat your paper: Here's a hack on how to pleat your wrapping paper. It's simple to do if you take your time, and the effort can result in something elegant.
2. Turn your present diagonal when you're short on paper: If you realize you don't have enough paper mid-wrapping, don't get frustrated. Try positioning the item on the diagonal and you'll manage without having to waste a sheet.
3. Cut strips to perfectly wrap circular items:This hack will actually get you excited to wrap cylindrical objects like scented candles.
4. Wrap bottles like a bouquet: Who knew you could turn a bottle into a bouquet? As you fold wrapping paper around the bottle, stuff with tissue paper at the same time.
5. Use double-sided tape to make the finished product neater: To make your gift wrapping look cleaner, ditch the regular tape for a double-sided one.
6. Wrap your clothes in paper versus using a bag: Here's a wrapping technique you can use for a piece of clothing. Fold your item into a neat square, place a piece of cardboard inside near the neckline to keep it in place, and then go about wrapping like you would a small box.
7. Finish the look with a bow on top: Why not add a bow for that special someone? Try this simple technique for starters.
8. Add ribbon around the corners for extra flair: If you're up for a challenge, here's a bow design with a bit more technique to it.
9. Make an origami gift bag for tiny items: For small gifts such as trinkets and jewelry, this origami hack lets you make little paper bags out of wrapping paper. So cute!
10: Mix and match wrapping paper: To make your present stand out, combine different wrapping paper to create an original look. This is a great way to use those leftover scraps, too.
11. Recycle newspapers and magazines as wrapping paper: To be more sustainable this holiday season — and save some cash — use what you already have. Collect your leftover newspapers and magazines, then cover your present in them for an original presentation.
12. Wrap gifts in napkins, tea towels, and fabric offcuts: Wrap using fabrics, which can be reused at home instead of ending up in the trash.