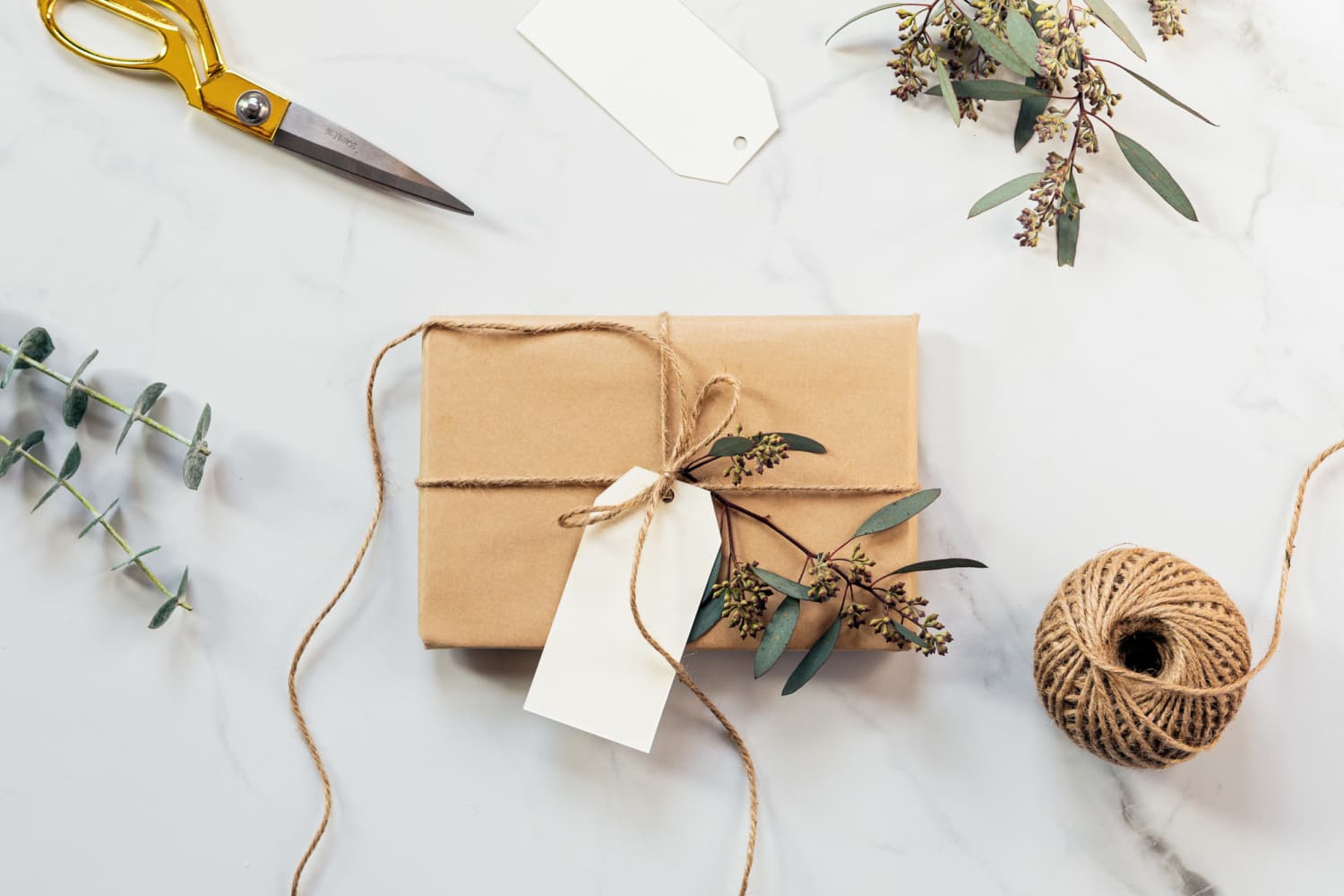 While store-bought presents are definitely nice, it's pretty difficult to top a thoughtful DIY gift. For one, you get the chance to get crafty and stretch your creative muscles. Most importantly, though, DIY gifting gives you the chance to show some extra effort, love, and care — things pretty much everyone craves during the holiday season. (Not to mention, DIY gifts are typically far more memorable than something you could quickly snag at Target.)
If you're interested in making DIY gifts this year and a little stumped on where to start, Apartment Therapy staffers have you covered. From personalized recipe cards to limoncello to compiling special letters into one snazzy book, there is bound to be a DIY gift below to get you thinking about how to make something great for a friend or family member in your own life. Below are the best DIY gifts AT staffers ever received (or given).
Coupons for Little Favors
Associate Style Editor Savannah West is a big fan of creating DIY coupon books, especially for her mom. "My brother and I used to give my mom a couple of coupons for little favors. One year, we gave her a book of 30 [to] 40!" she says. You can make these coupons specific to the person you're gifting, as well as your relationship with them — such as that kids will cook dinner after the parent has had a long day at work. "These are always fun to make and she always appreciated them," Savannah says, noting that you can buy pre-made coupon books at your local bookstore if you don't feel that crafty, or you can DIY with printer or construction paper and plenty of markers.
A Cookbook that Tells a Story
Do you have someone special in your life who belongs on "Top Chef"? Perhaps gift them with a DIY cookbook! "My friend's mom was an amazing cook, so [she] reached out to people who are friends with her mom and asked for recipes that reminded them of her mom," explains Audience Growth Assistant Editor Keats Iwanaga. "My friend then put [the recipes] all into a book together. The end result was a really sweet, homemade cookbook that was more about the stories than the recipes and how she'd impacted each of our lives." Feel free to get extra crafty and add illustrations, collages, or photos of you and your loved one together for a special touch.
A Kit for Homemade Tea or Coffee
Another cooking-themed DIY gift idea is to give a coffee or tea aficionado all the ingredients they need to make a cozy, warm, and delicious drink at home. Managing Editor Terri Pous once received a handwritten recipe card for Dishoom's chai, all ingredients included. For an added bonus, you could throw in a DIY cup coffee koozie, too!
A Cozy Blanket or Loungewear
When asked about the best DIY gift she has been given, Editorial Assistant Sarah Everett had to go with a knitted blanket a friend once made for her. "It is enormous, so soft, and one of best gifts I've ever gotten," she says.
Graphic Designer Monique Litombe, on the other hand, loves to give the gift of cozy. "My mom and I crochet. She gives me blankets which are nice to cherish," she says, adding that she has crocheted loungewear for friends. Whether you already have the skill or want to brush up on it, this is a great way to get those hours in.
The best DIY gift Social Media Editor Rachel Otero ever received was a homemade candle from her best friend. You can get extra personalized and decorate the jar that holds it, too. Homemade candles are also extremely easy and inexpensive to create. This tutorial will guide you through.
Signature Treats and Sweets
You can't go wrong with some sweets. "My cousin makes amazing fudge and I always look forward to it. One is minty and it's one of my favorite things in the world," says Real Estate Editor Madeline Bilis.
If fudge isn't your thing, some type of bread is always a great go-to as well. "My mom typically makes date bread. She always packages it up and it's very tasty," says Senior SEO Manager Brenda Schmerl. Banana bread, pumpkin bread, or zucchini bread are also yummy options.
If you want to get even more creative, News & Culture Director Tara Bellucci recommends giving homemade jams, while former Lifestyle Director Taryn Williford recommends a surprising option. "One year, a friend made limoncello," shares Taryn, adding that the process is "surprisingly easy but felt very luxe."
Time is a precious commodity — and if you have the bandwidth, sometimes you can offer your services as an unofficial party planner. Lifestyle Editor Ella Cerón knows this well. "My friends know that if they want to do something for their birthday, or if they hit a milestone or got a new job, they just need to give me an email list," she says of her second life as the party planner in her friend group. "I'll make the reservations, order the cake, and generally do the work for them."
Bonus: If you're the kind of person who loves picking the restaurant, you might even delight in doing the work. Just be sure it's a spot your recipient will enjoy.
Personalized Illustrations
Illustrations are a wonderful DIY and extremely easy to personalize. For example, if someone in your life is a pet owner and you have the artistic skill set, surprise 'em with a portrait of their furry friend. This is what House Tours Adrienne Breaux would love to receive (and give). "If you have any artistic skills, send me a picture you've drawn of any of my animals. So sweet, and doesn't need to be commissioned from Etsy, I will frame and love it. I will try to do the same."
Shopping Style Editor Blair Donovan also loves personalized illustrations. If the person you have in mind doesn't have a pet, think about illustrating one of their favorite hobbies, drinks, or places. For example, if your friend lives in New York City and has a favorite coffee hangout, draw the outside of that building as best you can. Big red wine fan? Try your hand at illustrating their favorite pinot noir.
A Compilation Book of Special Emails and Memories
Finally, compiling special memories in one place is a perfectly sentimental way to show how much you care and admire someone special in your life. "For big occasions, my dad got a bunch of emails and letters. My mom collected them and put them in a binder and he keeps it on his bookshelf," says Home Projects Editor Megan Baker. If you can't get a hold of emails or letters, think photos from big events, old birthday cards, or even newspaper clippings of important moments in their life.