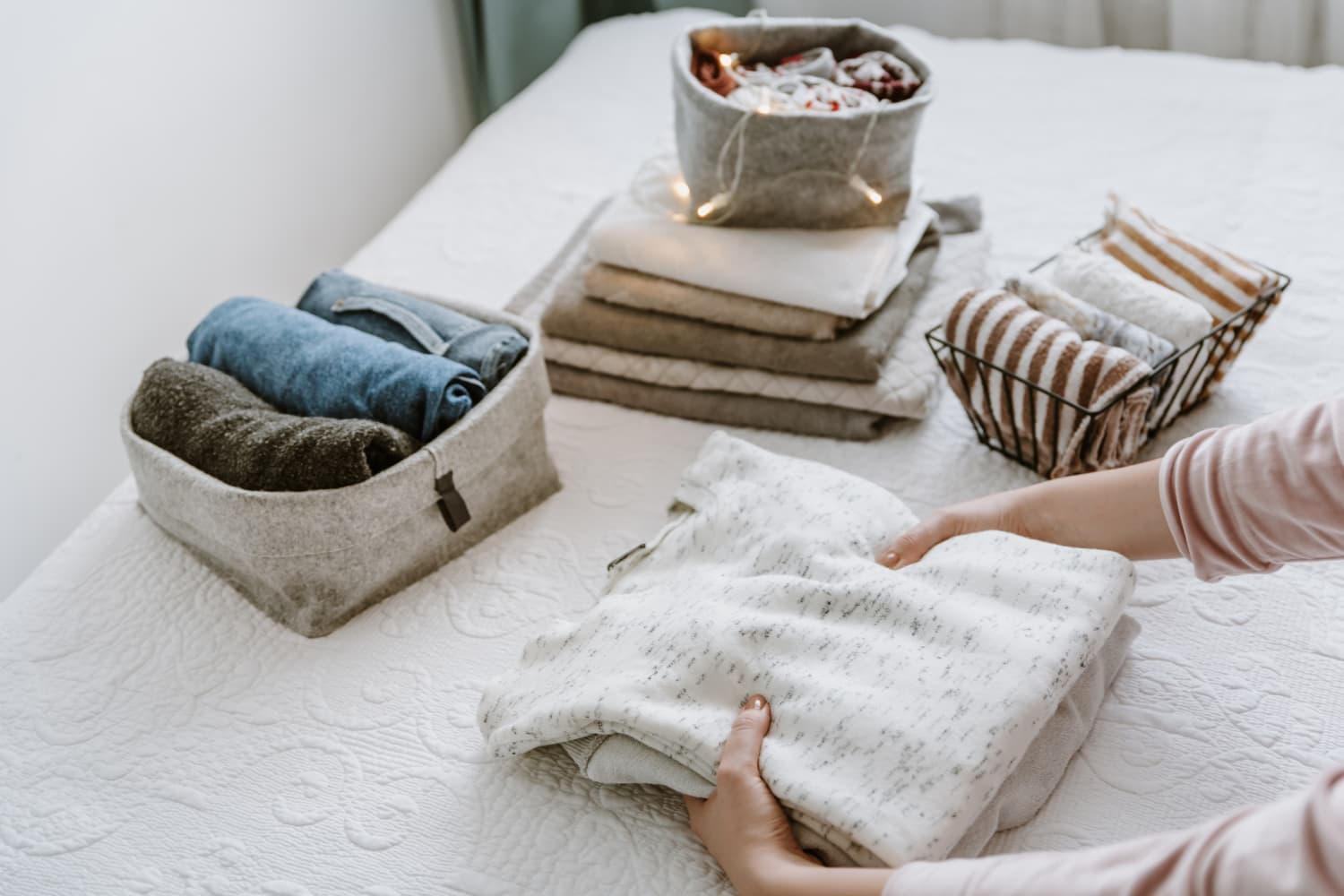 "Unsettled" doesn't begin to describe what life feels like for me. And judging by the tweets and comments I've been reading lately, many of you are in the same boat. Whether it's pandemic-induced stress, work burnout, mental health, parenting life, financial struggles, trying to navigate any number of failed institutional systems, or some cursed King's Cup cocktail of any of the above, it's entirely understandable that your world might feel a bit out of control right now.
There's not a lot I — a lifestyle editor — can help you with from here on the other side of a blog-post-editing screen. (I highly suggest a therapist, a spiritual advisor, or a good friend if you have any of those lying around.) But if you think clearing a bit of clutter, hanging some artwork, and cleaning up around the house might help you feel a bit more in control of things … that I can do.
Well, I can't come over and do all of it for you. (I wish I could! I love you, reader!) But I can coach you and empower you to handle it for yourself. Little by little. Day by day. That's right: Apartment Therapy is kicking off the January Cure on Jan. 3, 2022! And all you have to do to join is sign up with your email address right now:
What is the January Cure?
The January Cure is a (free!) 20-day program all about loving on your home and preparing yourself and your space for the new year. It's hosted by me, Taryn Williford, a cleaning and organizing expert. If you're signed up for the Cure, I'll send 20 weekday assignments straight to your inbox starting on Monday, Jan. 3.
All you have to do is sign up with your email in the box below, or on this signup page. Then we'll send those daily assignments straight to your inbox every morning, so you can plan out how you'll get that day's task done.
We'll do some cleaning, do some decluttering, get some small home projects planned for the year ahead, and mostly just spend time together showing our homes some love so they can love us back.
One day we'll declutter a single drawer, while other days we'll tackle something more ambitious like cleaning the bathroom top to bottom. But there's no pressure to complete everything. The Cure is about progress, not perfection, so you're welcome to follow along and pick and choose whatever assignments speak to you.
But if you embrace the Cure, it really works to deliver a home where you can feel your best. Just read some of the comments from last year's Cure graduates:
Join now, and I'll see you again on Jan. 3!