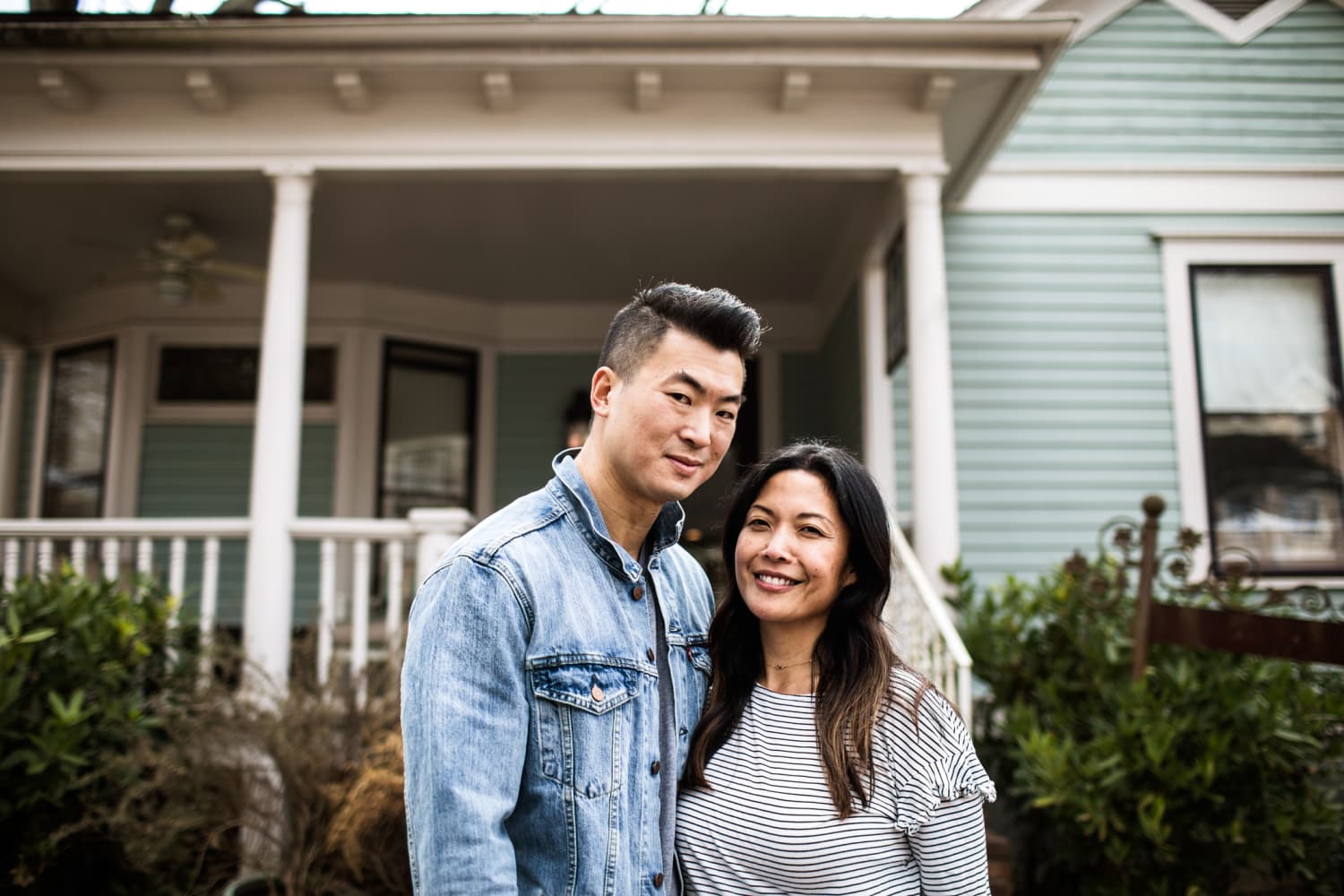 In the U.S., homeownership isn't just part of the "American Dream" or an exemplar of financial success — it's a proven method of building generational wealth and securing access to high quality public services like education. But a new study put out by the Urban Institute reports that when compared with white mortgage applicants, who have the highest approval and homeownership rate of any racial group, Asian applicants are turned away more often despite having higher incomes and credit scores. So in a country where homeownership is fundamental, Asian would-be homeowners are getting left behind.
Currently, the homeownership rate for Asian households hovers around 60 percent, compared with 72 percent of white households. When applying for loans, applicants can be denied for a number of reasons, including possessing a high debt-to-income ratio (DTI) or low credit score, or offering an incomplete credit application. But even when researchers scrutinized identical application factors of income and DTI between white and Asian applicants, they found Asian applicants were still turned away more frequently.
"We find that this long-standing relationship between credit scores and denial rates is completely upended for Asian mortgage mortgage applicants," says Linna Zhu, one of the study's authors.
That denial rate — about 8.7 percent for Asian applicants and 6.7 percent for white applicants — might change depending on where an applicant lives or what their income is, but what remains true across the board is this disparate approval for Asian would-be homeowners compared with white applicants. In other words, for Asian applicants, it doesn't really matter that their average income was $25,000 higher than white applicants or that they reported higher credit scores.
This pattern can have long term impacts on quality of life and resilience, Zhu says. "If you have the opportunity to become a homeowner and, for example, pay the mortgage in a 30-year horizon, then by [retirement] … if you experience unexpected out-of-pocket medical expenditure or even want to downsize, [homeownership] will help you cash-out the money for you to buffer the risk," she says.
Homeownership has long been linked with better life outcomes, including chronic disease prevention, higher education, access to healthier food, and even higher levels of self esteem and psychological health. One Boston University School of Medicine professor likened homeownership to a vaccine.
As the population of Asian people continues to grow in the United States, more potential homeowners will be prevented from accessing homeownership if nothing is done about the mortgage and loan denial rate. Adding to the problem is the fact that Asian homeownership rates are actually decreasing, likely due to job insecurity brought on by the federal response to the COVID-19 pandemic.
Amy Kong, president of the Asian American Real Estate Association of America, or AREAA, says that part of the issue is cultural. When Kong was growing up, her parents told her, "don't use the money you don't have." Others who are similarly cautioned against credit score builders like credit cards might have a difficult time demonstrating to a lender that they're able to take on the financial risk of a mortgage.
The Urban Institute's report cements a critical first step in developing solutions and policy proposals, says Zhu. She adds that the findings of the report are indicative of systemic discrimination, but not conclusive. Research into understanding the barriers that lead to the denial gap is critical to addressing the problem with specific policy solutions.
As far as solutions go, Kong says that applicants need to speak up if they feel they're experiencing discrimination from a lender. Previous generations were quiet, Kong says. "We never wanted to cause any trouble… So even though if people [were] discriminating [against] us or treating us differently, we just found a way to get things done without saying anything," she says. "But to me, nowadays, we should really speak up and let people know that this is not something that I want and I'm not accepting it."