Housing styles are ever-changing in line with demographic, cultural, and social trends. But, although American architecture has seen a dramatic shift over the last 450 years, some elements have stayed the same.
American Home Shield produced a series of renderings that depict the same home designed in the most popular architectural styles of the last four centuries, from the ever-popular ranch-style homes to the eye-catching Italianate homes.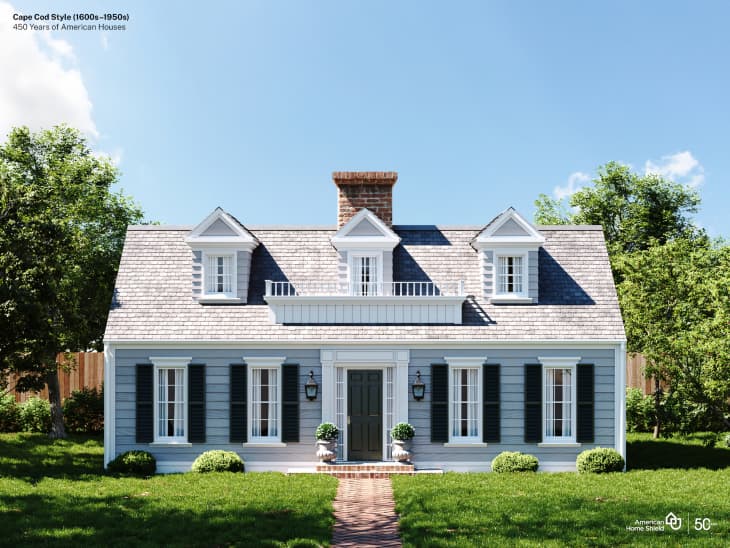 Cape Cod Style (1600s–1950s)
A popular style from the 1600s right up until the 1950s, Cape Cod-style housing reflects the values of the Puritan colonists who designed them, as well as the harshness of New England weathers they were built to withstand.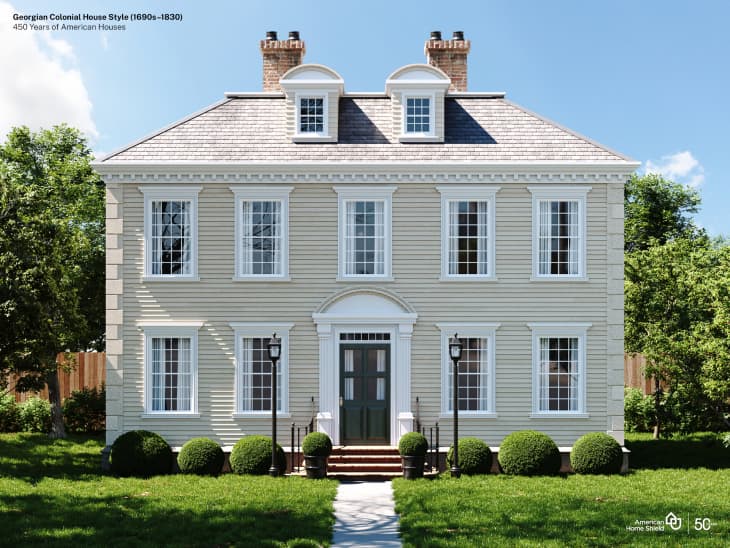 Georgian Colonial House Style (1690s–1830)
Paired chimneys, crown molding, and five-window rows are what sets the Georgian Colonial-style houses apart from the rest.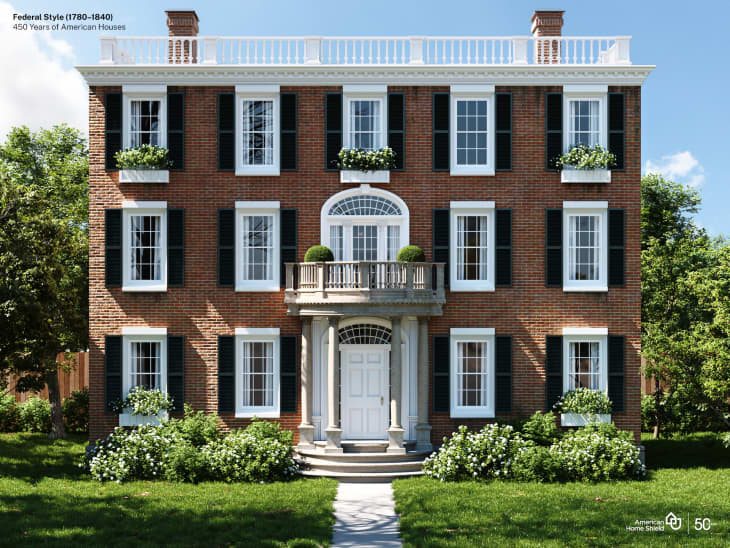 Federal Style (1780–1840)
Federal-style housing emerged as the United States declared its independence from Great Britain in 1776. A style of architecture popular for homes, public buildings, and planning projects during this era, the design borrows from Greco-Roman history. Many of the columns and colonnades used in federal buildings, for example, are inspired by Ancient Greek architecture.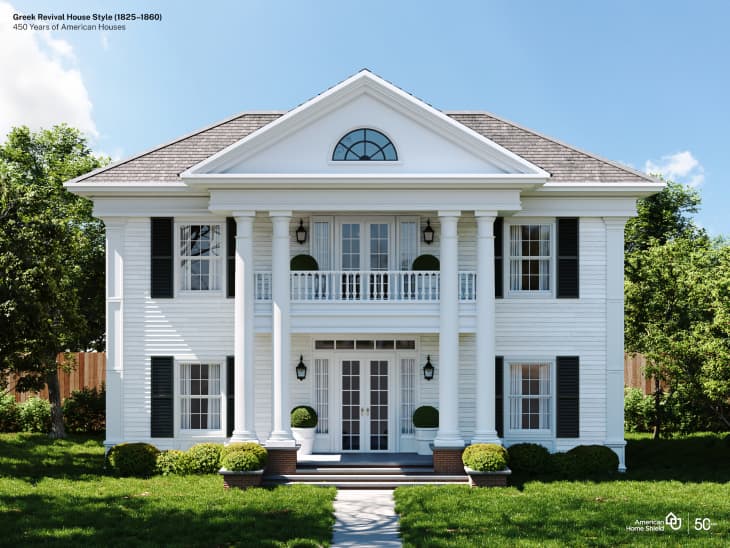 Greek Revival House Style (1825–1860)
Notable features of the Greek Revival style housing include decorative pilasters, the entry porch with columns, and the narrow windows around the front door.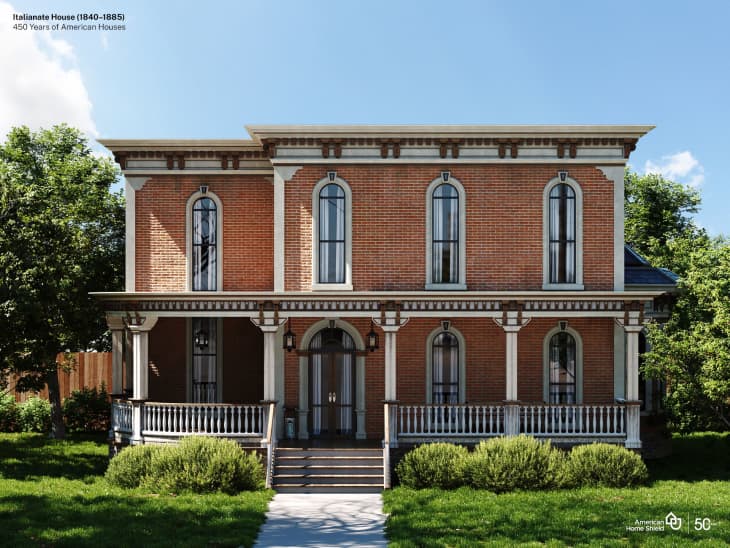 Italianate House (1840–1885)
What features define an Italianate house, the popular style from 1840 until 1885? Asymmetry and natural landscaping, low-pitched roofs, tall, rounded windows, and decorative brackets.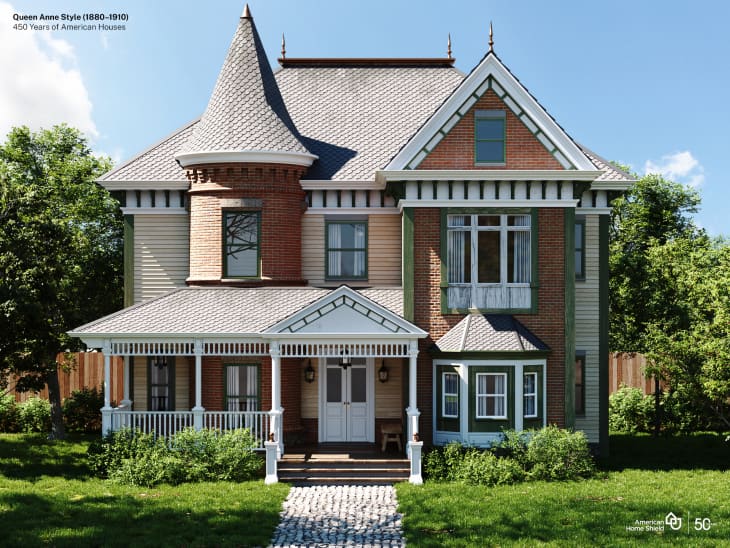 Queen Anne Style (1880–1910)
Emerging in the United States in the late 19th century, the Queen Anne housing style includes steep roofs, round turrets, and bay windows.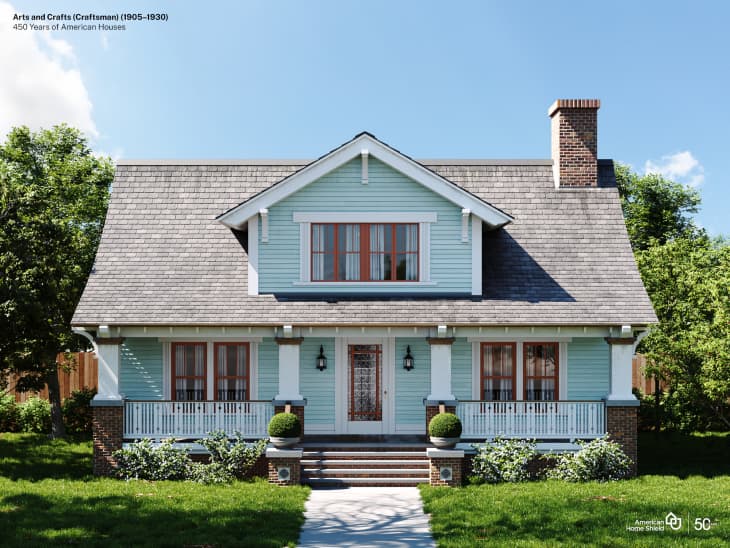 Craftsman Style (1905-1930)
The low-pitched roof, wide, overhanging eaves, and porch with thick square columns seen in the rendering above are features commonly associated with the Arts and Crafts, or Craftsman, style.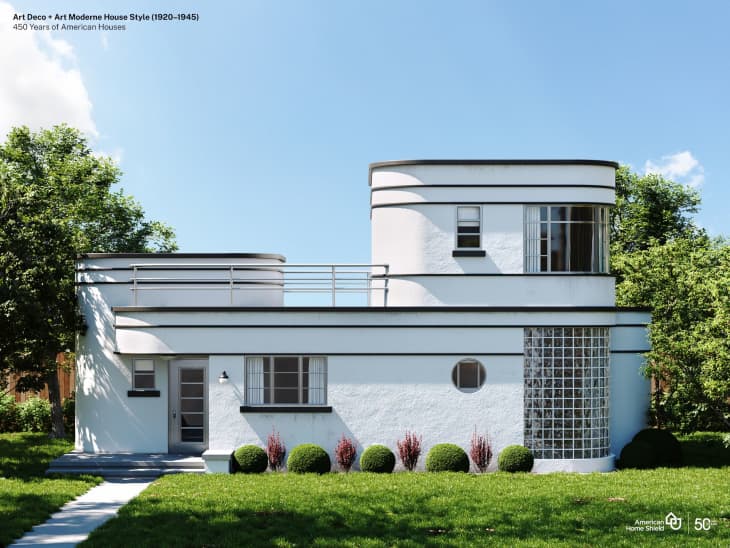 Art Deco + Art Moderne House Style (1920–1945)
A major shift in architectural practices meant that designers started to borrow ideas from artist movements of the day; resulting in Art Deco housing styles. Note the flat roof, porthole windows, and all-white exterior above.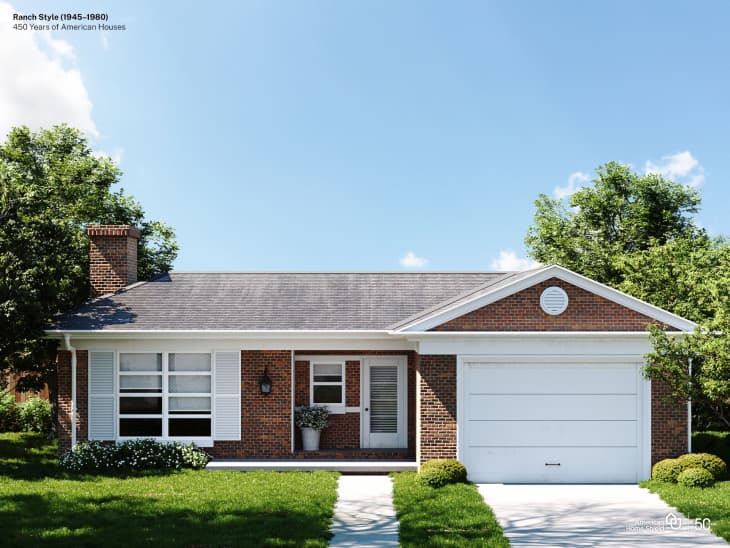 Ranch Style (1945–1980)
Brick exteriors, low-pitched gable roofs, and simple floor plans make Ranch-style homes an ever-popular pick, even today. These delightful homes were the most popular pick among 34 states in 2017, proving that the style is here to stay.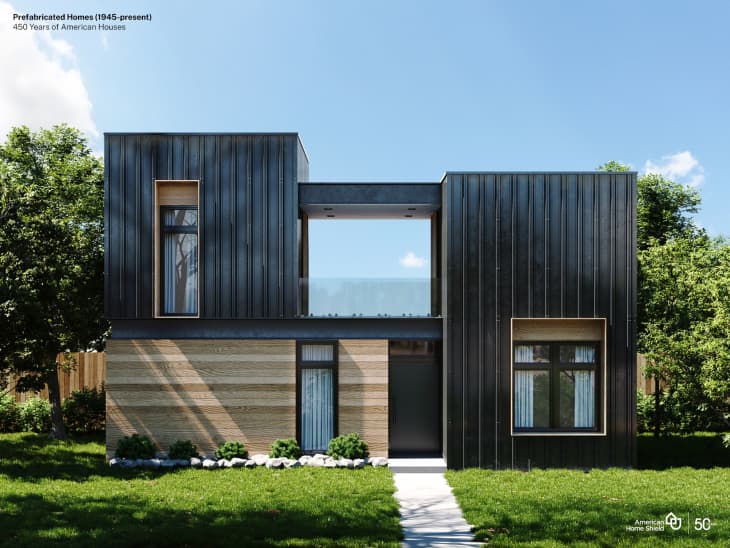 Prefabricated Homes (1945-present)
Modular prefabricated homes often use inexpensive, durable materials such as wood paneling, sheet metal, and steel frames. As a new generation of young Americans looks to settle down, the prefabricated home offers one of the cheapest paths to homeownership.