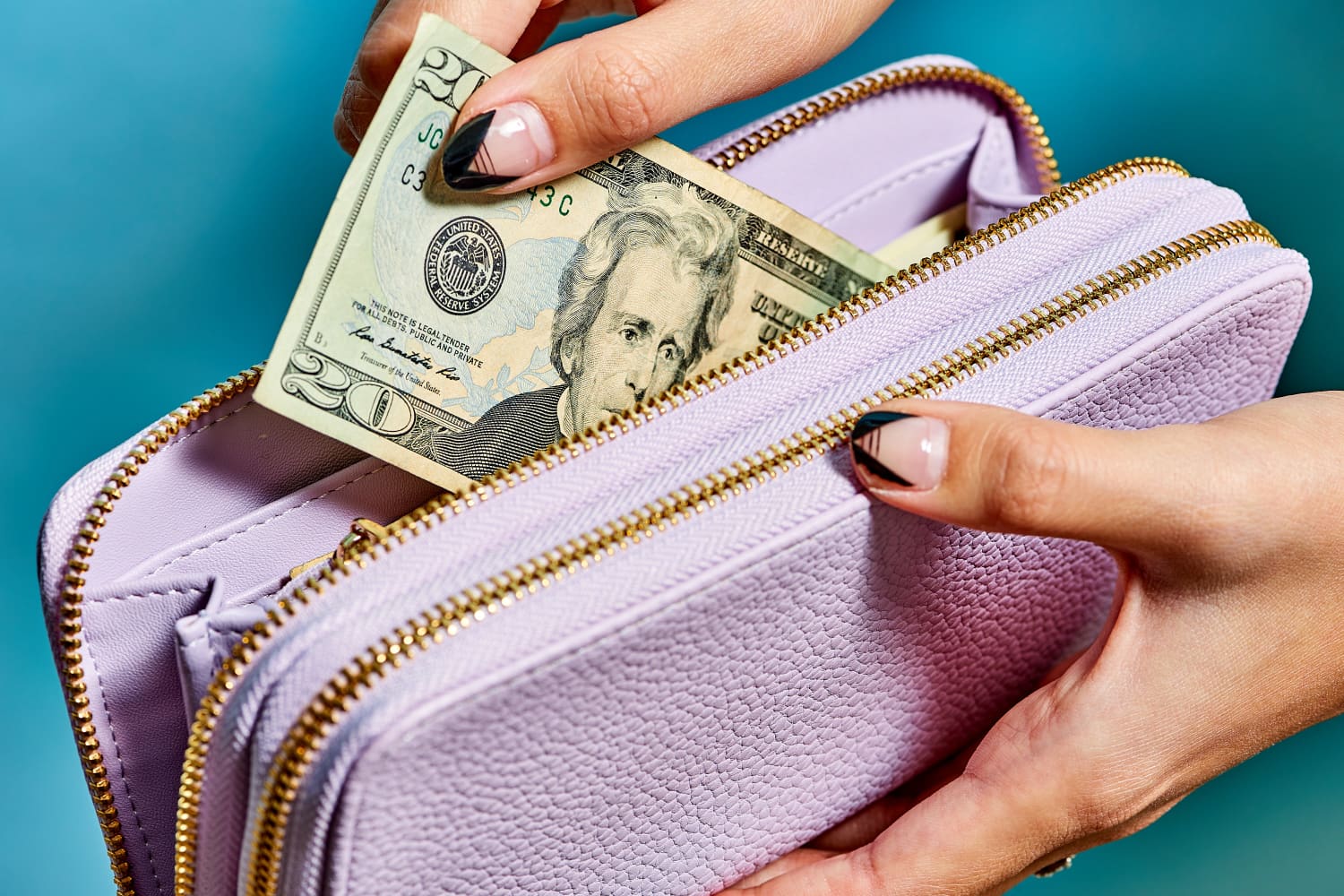 We independently select these products—if you buy from one of our links, we may earn a commission.
Home improvement can be expensive. You can gut a bathroom or install a new roof. You can spend thousands upon thousands of dollars making un-sexy, practical repairs that, like it or not, need to get done. But other times, you can take on a quick fix that's equally functional, but won't break the bank in the process.
A Reddit user recently asked fellow Redditors to share their favorite under-$100 home upgrades that are simple, inexpensive, and also happen to make daily life easier and more efficient. From hacks that help bring a home into the 21st century to products that keep bathrooms sparkling clean to the should-be-obvious trick that will have your Amazon delivery person thanking you, these are uncomplicated upgrades that you can make today with minimal investment of time and money. These nine projects are so easy that you'll kick yourself for not tackling them sooner.
Install actually visible address numbers.
Winning the hearts of postal workers and delivery drivers nationwide, Reddit user u/whyamisosoftinthemid suggests, "Address numbers that are very visible from the street." Reddit user u/charbaby1312 goes one step further and says, "As a former delivery driver, this is really important. Especially at night. I feel that hardly anybody tests to see if their numbers are visible at night."
Opt for easy-to-read, sans-serif numbers with reflective strips and you'll (maybe) never deal with a misdelivered package or pizza again. And, even more importantly, should you ever need to call paramedics, they'll have no trouble finding your home.
Cover a bathroom fan eyesore.
Get a two-for-one deal with this upgrade. Ugly, dated ceiling fans are an epidemic in bathrooms across the country, but you don't have to suffer with one if you have basic DIY skills and just a few minutes on your hands. Reddit user u/dismyanonacct suggests picking up an easy-to-install replacement cover. They say, "Do you have any ugly, old bathroom fans? I bought this replacement cover for mine. It looks great, now has a light, and took less than 5 minutes to install."
There are no tools required in this quick, simple install, and you'll spend just over $30. Totally worth it to upgrade a room you spend time in daily.
Say "see ya" to stuck drawers.
Drawers that are a hassle to open and shut inevitably lead to messes. If there's one particular drawer that always get stuck, you'll end up piling items on top of your dresser when you're in a hurry, rather than deal with a sticky situation. But Reddit user u/mikevanatta has a solution. They say, "One of my favorite things I did when we bought our house was buy a $6 bottle of silicon lubricant, take out all the drawers in the kitchen and bathrooms, and lube the rollers and tracks. Then [I] lubed all the door hinges and closet door rollers and tracks. Took me an afternoon to do it all but now everything opens and closes smooth as butter with no squeaking."
But, a word to the wise, only do this on doors if you want them to close immediately behind you. Otherwise, you could end up with a house full of doors in need of stops to stay open.
Embrace a motion detector light.
The more things you can automate in your house, the better, right? It means you use less brain power and can instead allocate your time towards more meaningful tasks. That's why u/furtive recommends installing motion sensor lights that automatically switch on and off. "Motion detection light switch in the foyer. Never have to go down and turn off a light the kids forget, also great when your hands are full coming in the door." If we can avoid an unnecessary trip back downstairs as we're about to go to bed, we're in.
Reddit user u/fnordfnordfnordfnord takes it to the next level and recommends, "In our bedroom closet we have a light bulb that has its own motion detector built in. $20 but worth it."
A clean toilet is one of those things that can make a bathroom feel spotless — even if it's not. But, if you've let a water ring and mildew build for too long, you might assume all is lost.
Luckily, Reddit user u/mybelle_michelle has a $5 miracle cleaner for bathrooms that have gone months without seeing a toilet brush: "ZEP acidic toilet bowl cleaner (used to be in a blue bottle)… for the worst scummy looking toilets, squirt this stuff in and let it sit for an hour, then use the toilet brush. You will be amazed at how clean it gets (might have to repeat the process on really bad scum)."
Reddit user u/xapahanos keeps it simple, literally, with three words of advice: "Same keyed locks."
There's no need to walk around with four different keys on your keychain when you can spend under $100 and have all your locks keyed with the same key. It seems like the smallest change, but next time you find yourself at the back door, cursing a key ring that only has your front door key, you'll wish you'd just called the locksmith already.
If you have white walls — or any color walls — beige outlet covers look instantly dated and old when dotted with dingy outlets. Luckily, fresh white covers will run you less than $3 and they take under a minute to replace.
"I replaced all my switches and outlets soon after I moved in. The house had mixture of white and off white outlets and many of them were lose or worn out. Replacing everything with fresh new outlets and switches that matched was a big upgrade," says u/flying_trashcan.
Install dimmers on your lights.
You don't always want glaring overhead light greeting you first thing in the morning as you make your coffee, or maybe you prefer to wind down in the evenings by reading in bed with a soft, warm lamp beside you. But, other times, you need that bright task light. Thankfully, there's a way to meet in the middle by installing inexpensive dimmers on your light switches everywhere from your bedroom to your kitchen, living room, dining room, and bathroom.
That's exactly how u/jabronie88 improved their daily routine. They say, "Dimmers on your light switches! Added them to our kitchen and living room, great for early mornings/late nights when you're not trying to wake everyone up."
Replace all the "boob lights."
You don't have to live with ugly overhead lighting! "Replace all the boob lamps," says u/999jjjj999. It's a straightforward piece of advice that many of us need to hear — and, yes, this is an update that's renter-friendly, too.
Ceiling fixtures are surprisingly inexpensive and you can find attractive, stylish options for well under $100 online. Look up a few videos on YouTube on how to install lighting, make sure you have the breaker turned off, and you're on your way to making an easy, cheap change that carries a big punch.
And if you don't want to change out the actual wired light, you can always switch up the shade — you'll get a fresh look without having to tinker with electrical work.