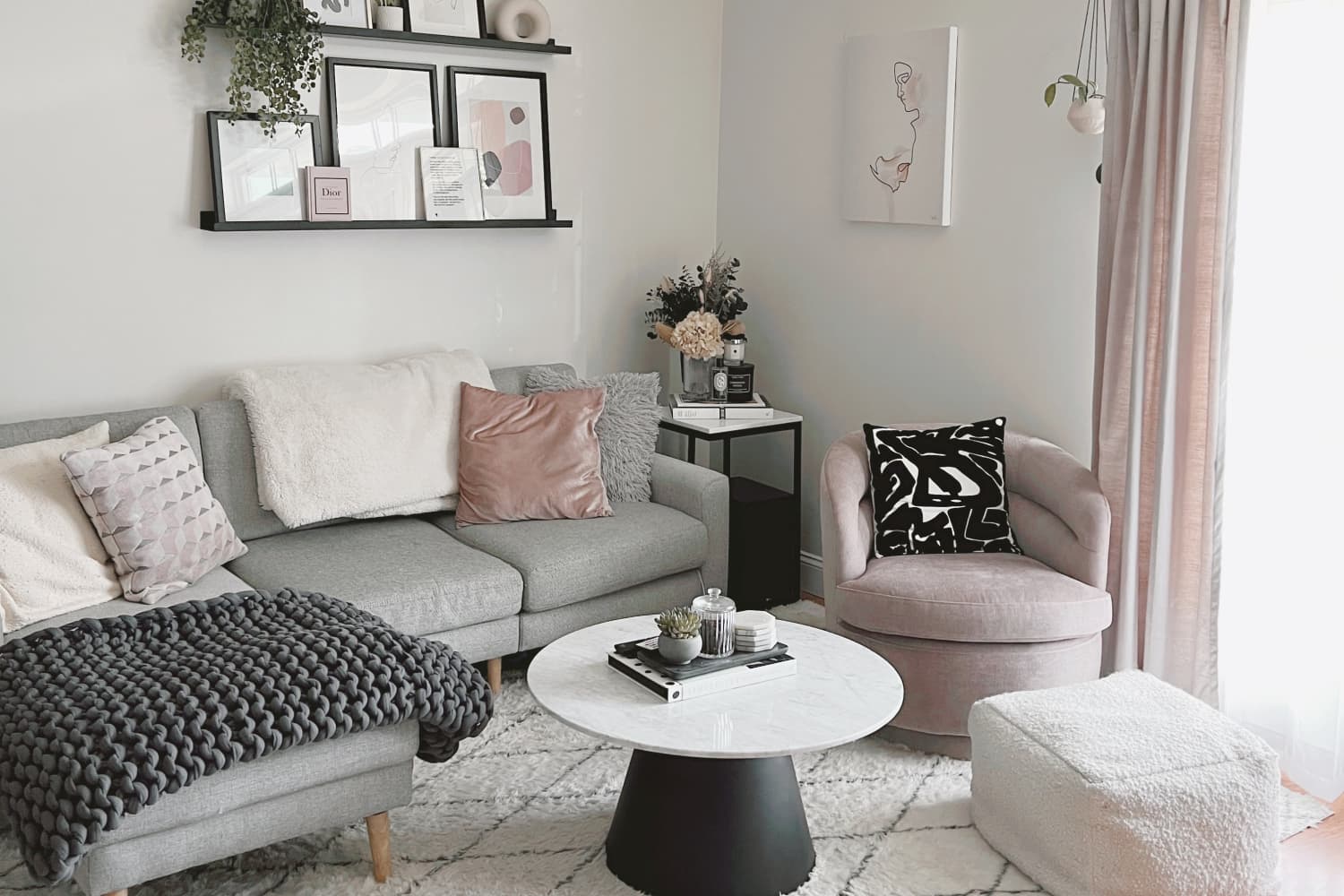 Name: Emily Quach, partner, and dog
Location: Boston, Massachusetts
Type of home: Condo
Size: 950 square feet
Years lived in: 1 year, owned
Tell us a little (or a lot) about your home and the people who live there: I grew up in Sunnyside, California, and made my way to the New England area from school. I bought my condo the last year, and it has been everything I wanted in a home.
Currently, because my life is on-the-go, I knew I could not manage a full-sized house. The condo had everything: two bedrooms and two bathrooms, and a balcony. I wanted to transform my home into a reflection of what I want in a home. I love to have an organized space with hints of a modern theme. I live with my partner and our dog, Sam. It is truly the perfect home for where we are in our lives.
A lot of my statement pieces are from my favorite stores, West Elm, CB2, and Homesense. I enjoy muted colors, but the living room is where I genuinely bring some color.
Describe your home's style in 5 words or less: Airy, minimal, and modern
What is your favorite room and why? My bedroom is my absolute favorite. The bedroom is the ultimate minimalist room filled with comfort. The bed frame has storage drawers under the bed, and the mattress is heavenly bliss from Helix Sleep.
What's the last thing you bought (or found!) for your home? The Hermes Avalon blanket is a bit pricy but fantastic quality and a beautiful statement in my bedroom. It gives me the luxurious yet modern finishing touches to the bedroom.
Any advice for creating a home you love? Create a mood board for specific themes you know you like. It took me a while to know what types of pieces I wanted to add while maintaining my modern vision. I learned this through many trial and errors of buying things out of convenience and realizing that the furniture or piece did not bring my home together or spark joy.
This submission's responses and photos were edited for length/size and clarity.