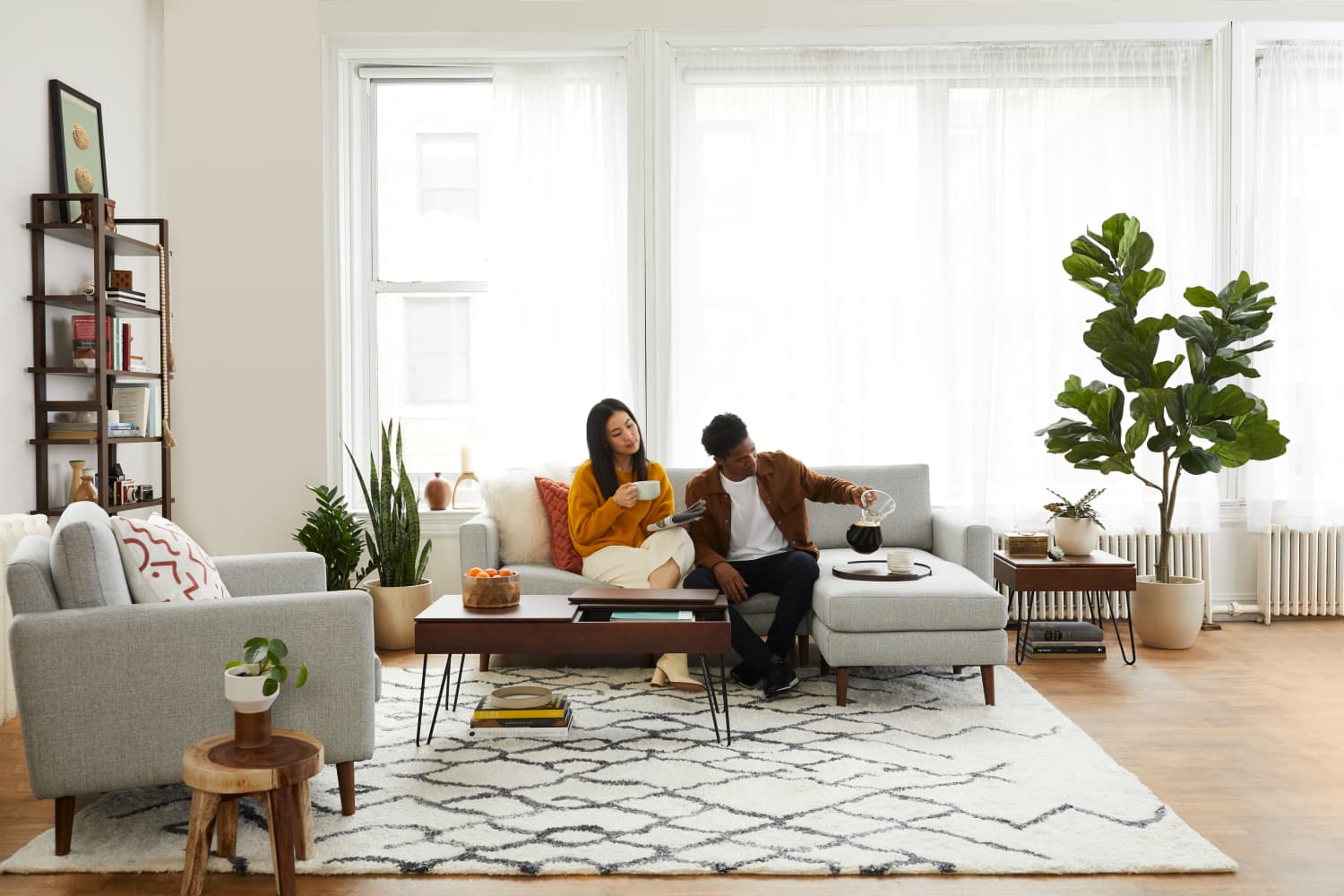 We independently select these products—if you buy from one of our links, we may earn a commission.
Anyone who's ever shopped for a rug knows just how tricky the process can be. Perhaps more so than any other home decor product, a rug needs to be versatile. Not only do you want a piece that brings style and personality to your space, but it needs to be soft underfoot, affordable, and easy to keep clean. Honestly, that's no small feat.
Luckily, we live in a world where companies like Burrow exist. The direct-to-consumer rug brand is upping the game with chic furniture, cleverly modular couches (they're an AT editor favorite), and — you guessed it — versatile rugs. While the brand already boasted some gorgeous rugs in their arsenal, their newest collection is a dream for any household that counts pets, kiddos, or messy eaters among its residents.
Made using 100 percent recycled polyester or undyed wool, each of the eight new rug styles is stain-resistant and designed to hold its own against spills, leaks, mud, daily wear-and-tear, and more. Plus, with such a diverse range of styles, they pretty much guarantee that everyone can find a rug to suit their tastes. What's that? You want to know our favorites? Well, glad you asked — check 'em out below.