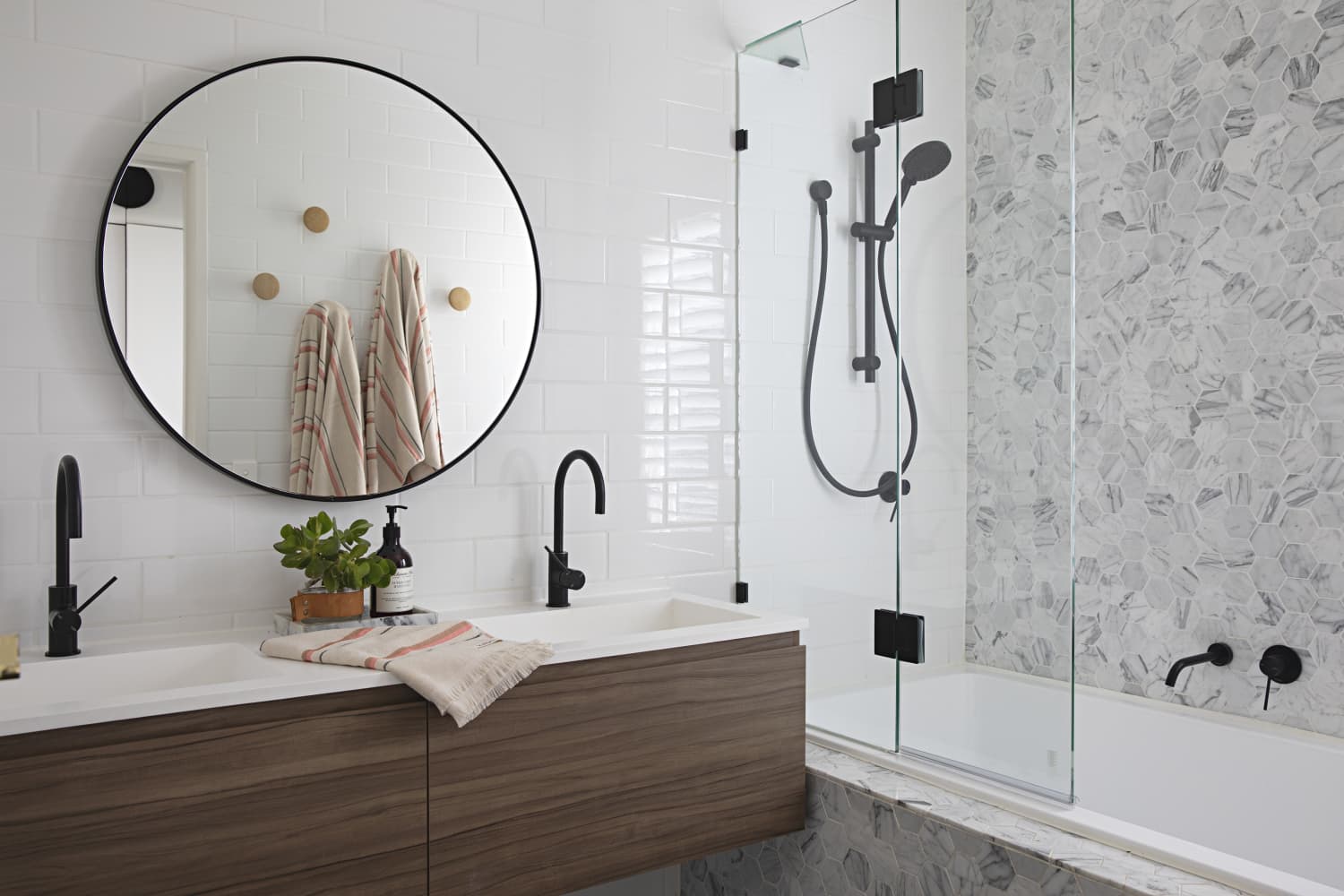 We independently select these products—if you buy from one of our links, we may earn a commission.
To say my hair and I have been on a longtime journey would be an understatement. As someone who spent her middle school mornings straightening her hair sopping wet (my hairdresser gasped the first time I told her about that), I've come a long way. Caring for my hair as an adult is something I take great pride in. From investing in quality hair products to learning how to best treat and protect my 3A curls, I know the power a great hair product holds. However, one product I've always been skeptical of is the hair towel. I've tried a bunch of them over the years — from the $5 beauty store staples to the curl-specific best-sellers — and have never found they work any better than a regular towel when it came to combating frizz or reducing drying time, so I always wrote them off. That is, until I started getting ads on Instagram for a new (well, new to me) hair towel and decided to give it a try. Say hello to The Hair Towel from Crown Affair.
The first thing that struck me about this towel was its design — this is not your average hair towel. Instead of terry cloth and a button loop closure, this towel is made from a thin, high-quality custom waffle-knit microfiber and features an elastic strap that comfortably keeps things in place. For me, one of the biggest frustrations of traditional hair towels (also marketed as hair wraps) is the annoying elastic/button closure. Having long, thick hair, traditional towels would always end up pulling on my hair and, more often than not, falling off my head. I couldn't wait to test this towel out.
When The Hair Towel finally arrived, I knew I was going to make a night out of this test. I prepped my hair with Jupiter's Purifying Scalp Mask (my holy grail hair product) followed by a soothing wash with my trusty Davines shampoo and conditioner. Then came the fun part — drying my hair. I stepped out of the shower and wrapped the generously sized towel (it's the perfect size for my extremely long hair) and secured it in place. I was immediately (and pleasantly) surprised by how secure the towel felt on my head. After getting dressed and following my nightly skincare routine, I took my hair out of the towel to prepare for styling and instantly felt my jaw drop. Not only was my hair significantly dry, but I also didn't note any frizz, which is something unheard of for me. And ultimately, what's usually an hour-long styling session was cut down to half an hour thanks to how much this towel dried my hair. The Hair Towel had me hook, line, and sinker.
Like any good hair product, this towel is an investment coming in at $45. The frizz control sold me, but the time-saving nature of this towel made it something I knew I needed to tell everyone about. So if a good hair day every day is something you're after, this towel won't disappoint. Now if you'll excuse me, I've got some early holiday shopping to do — my girlfriends won't know what hit them.
Buy: Crown Affair The Hair Towel, $45