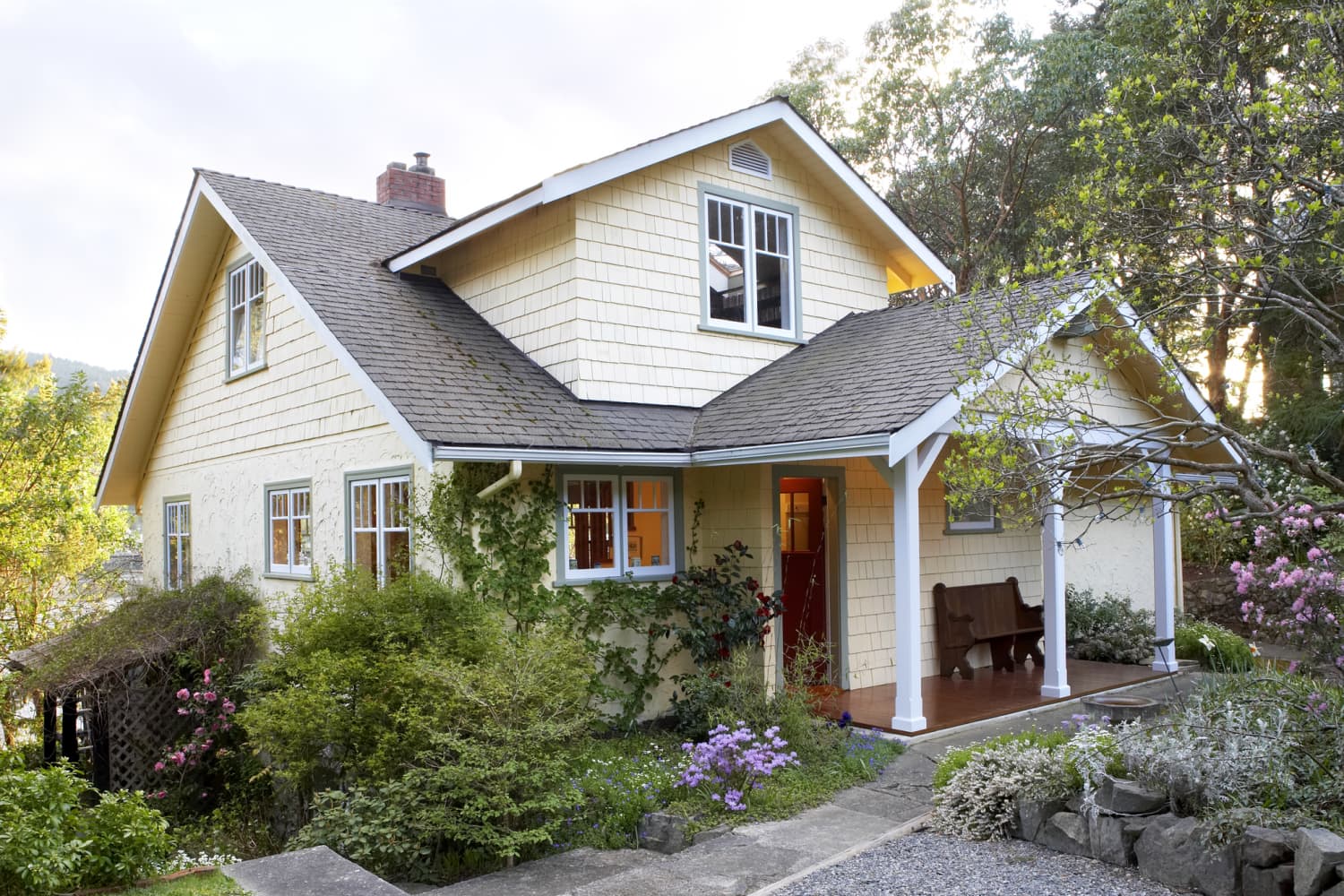 It's the first day of fall, which means pumpkin spice lattes and sweater vibes. It also means it's time to clean your gutters — a task you may need to do more than once this season.
Cleaning your gutters can be a bit intimidating if you've never done it before, but it's absolutely critical, according to Cary Fairless, president of Neighborly company Rainbow International Restoration. That's because heavy rainfall paired with falling leaves can clog up your gutters and ultimately leave your property at risk for water damage.
So, how do you clean your gutters? Here are few tips to get you started.
Enlist the help of a friend of family member.
At the very least, says Fairless, "make sure you tell your family members you're about to climb a ladder." Even better? Get them to hold the ladder and pass up equipment as you need it.
First, rake leaves and twigs from the roof.
Fairless also recommends raking leaves and twigs from the roof before you scoop leaves and debris from the gutter. That's because, ultimately, these leaves and twigs will fall into those gutters you're about to clean.
Are gloves and goggles absolutely essential for cleaning out the gutters? They're not. But they will help because gutter-cleaning is dirty work.
Use a bucket or bag if you want.
You can hang a bucket or small bag from the ladder to collect the debris. Or you can just toss it as you go. It's entirely up to you.
Spray out the gutter, including the downspout.
Don't skip this last step, which is to spray everything out with a hose to make sure there aren't any clogs.
Repeat as needed and know you're preventing potential damage to your home's sideboards, windows, and even foundation.