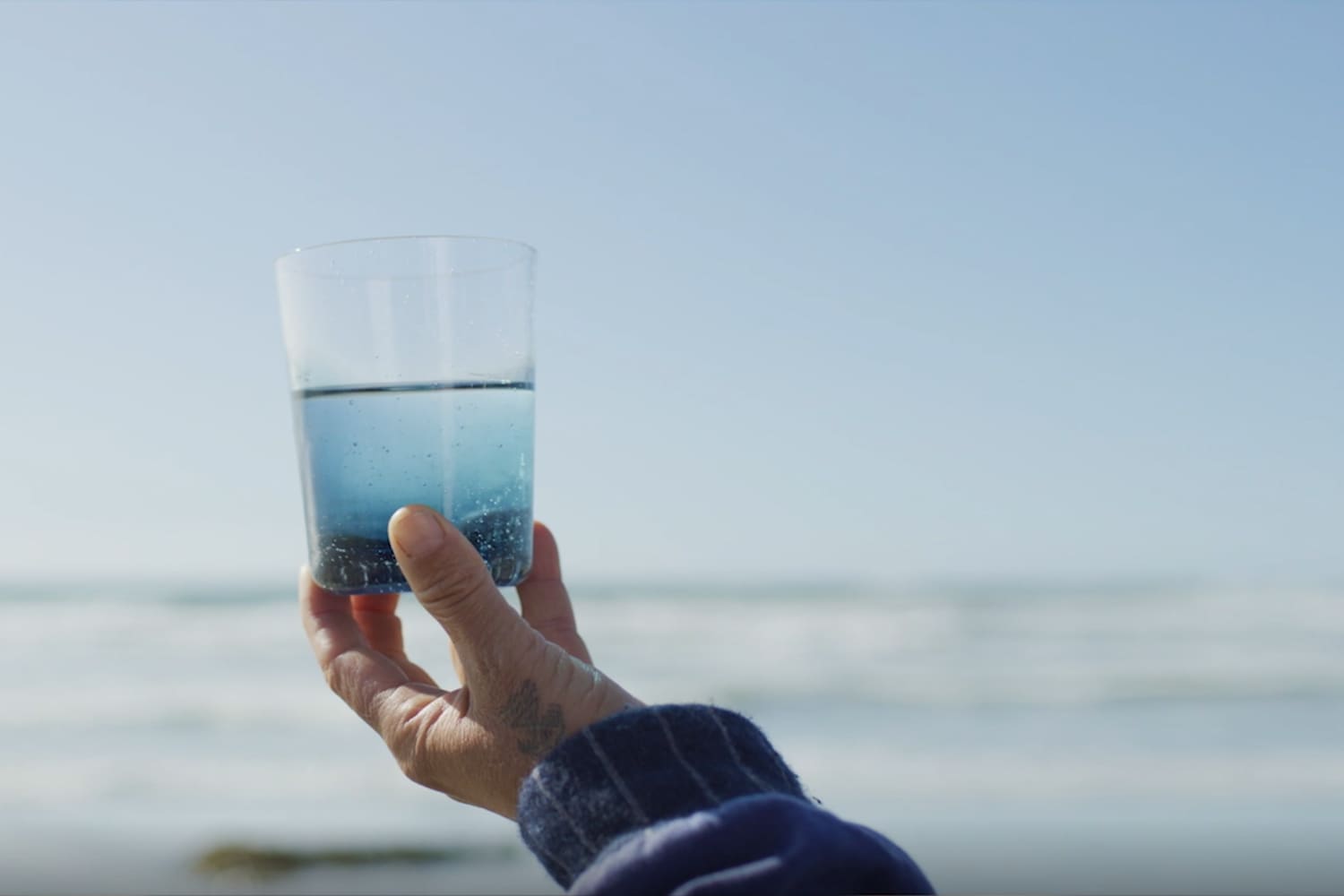 Way back in 2019, IKEA and the World Surf League first announced their partnership that would develop a new collection inspired by the surfing lifestyle – one that is close to the ocean, conscious of the planet, and active in its form.
Although the news of the collection certainly made waves (pun absolutely intended), there hasn't been much else said about the IKEA x WSL collaboration… until now.
KÅSEBERGA, available at IKEA globally starting in spring 2022, features a range of practical, beautifully designed products for the home, the beach, or wherever life takes you. At last week's IKEA Festival, the brands unveiled three of the innovative products that are set to hit shelves early next year, including the KÅSEBERGA Balance board, design by Michael Axelsson and Rob Machado, and KÅSEBERGA Beach-bag and KÅSEBERGA Glassware, designed by Kassia Meador and Wiebke Braasch.
According to a press release, the design process and collaboration revolve around a common set of values – sustainability and minimizing the impact on both people and planet. The collection has been developed with a focus on including more renewable materials like wood and materials from recycled sources such as polyester. Included in the collection is a bag uniquely designed to function well for beach clean-ups.
"We are really proud and excited by the progress and the great work of the team behind this collaboration. A particular point of pride is how we have managed to gather input for this collection from several hundreds of people involved in the surfing community. We have been really tuned in to their needs in the development of this collection, pushing both form and function while also ensuring the use of more sustainable materials" says James Futcher, Product Design Leader at IKEA of Sweden.
"As surfers, we are close to the ocean and often see first-hand how pollution and waste are affecting our waterways and oceans. We are stoked now to see the KÅSEBERGA collection coming to life, and that our common strive to make society more sustainable really comes through in many of the new products. It's exciting that we together are coming up with empowering solutions to be part of the proactive change" says Kassia Meador, member of the WSL and IKEA design team.
The KÅSEBERGA collection will be available globally starting spring 2022.