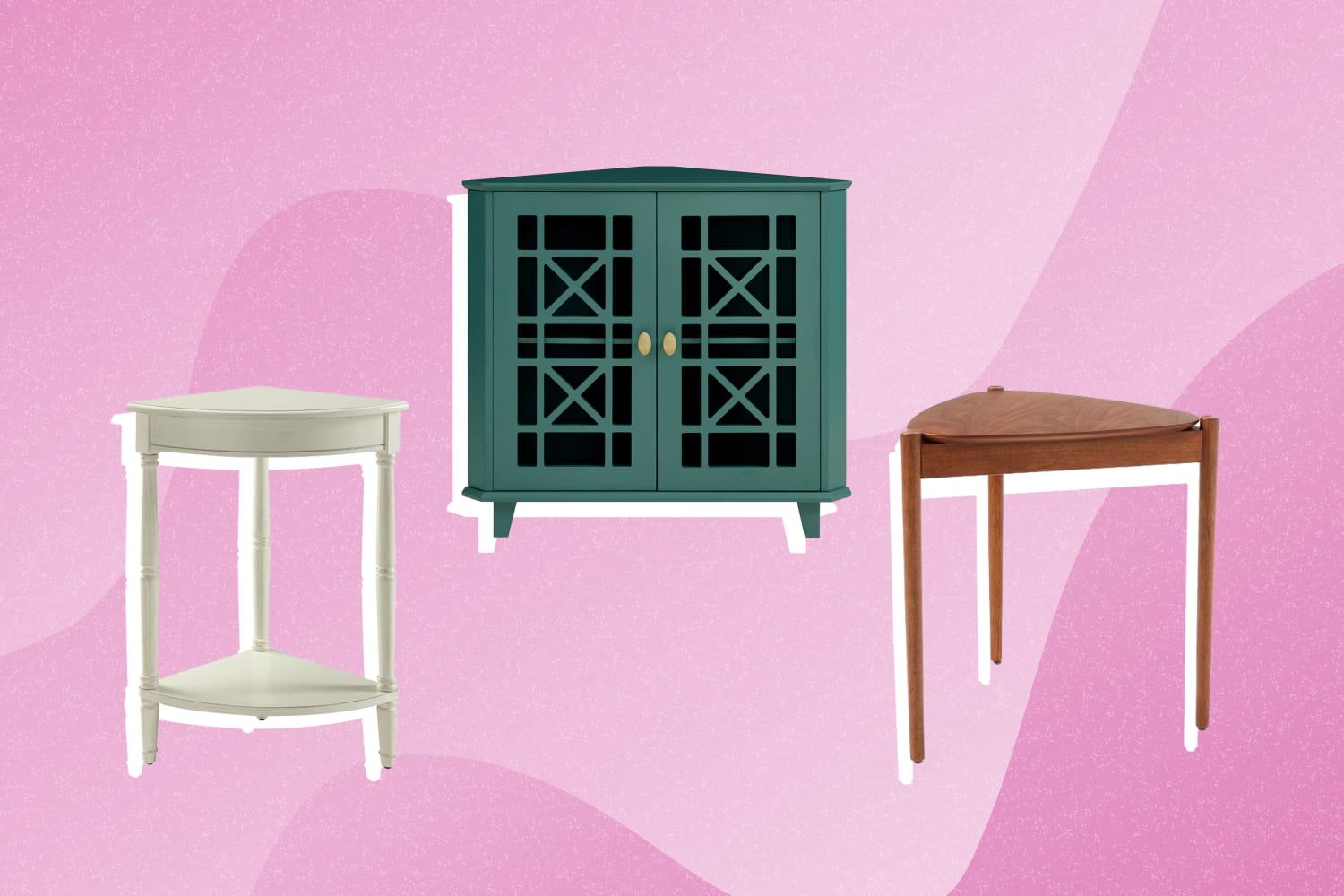 We independently select these products—if you buy from one of our links, we may earn a commission.
You know those products that come into your life and make you wonder what you ever did without them? Well, that's sort of how corner tables are. When space and storage are of the essence (and at a bare minimum), a side table that nestles perfectly into empty corners and tight spaces to hold things keys, plants, linens, books, and beyond is just what you need. Sure, you can tuck a regular square table into that nook, but chances are, you're likely to bump into that sharp corner that juts out more often than you'd like to. To save you from bruises and frustrations, we went ahead and rounded up 12 of our favorite corner tables on the market today. From picks that boast a classic, vintage style to those that can double as storage cabinets and desks, shop our favorite picks below and make the most of your small (but mighty) space today.
Sarah M. Vazquez also contributed to reporting.