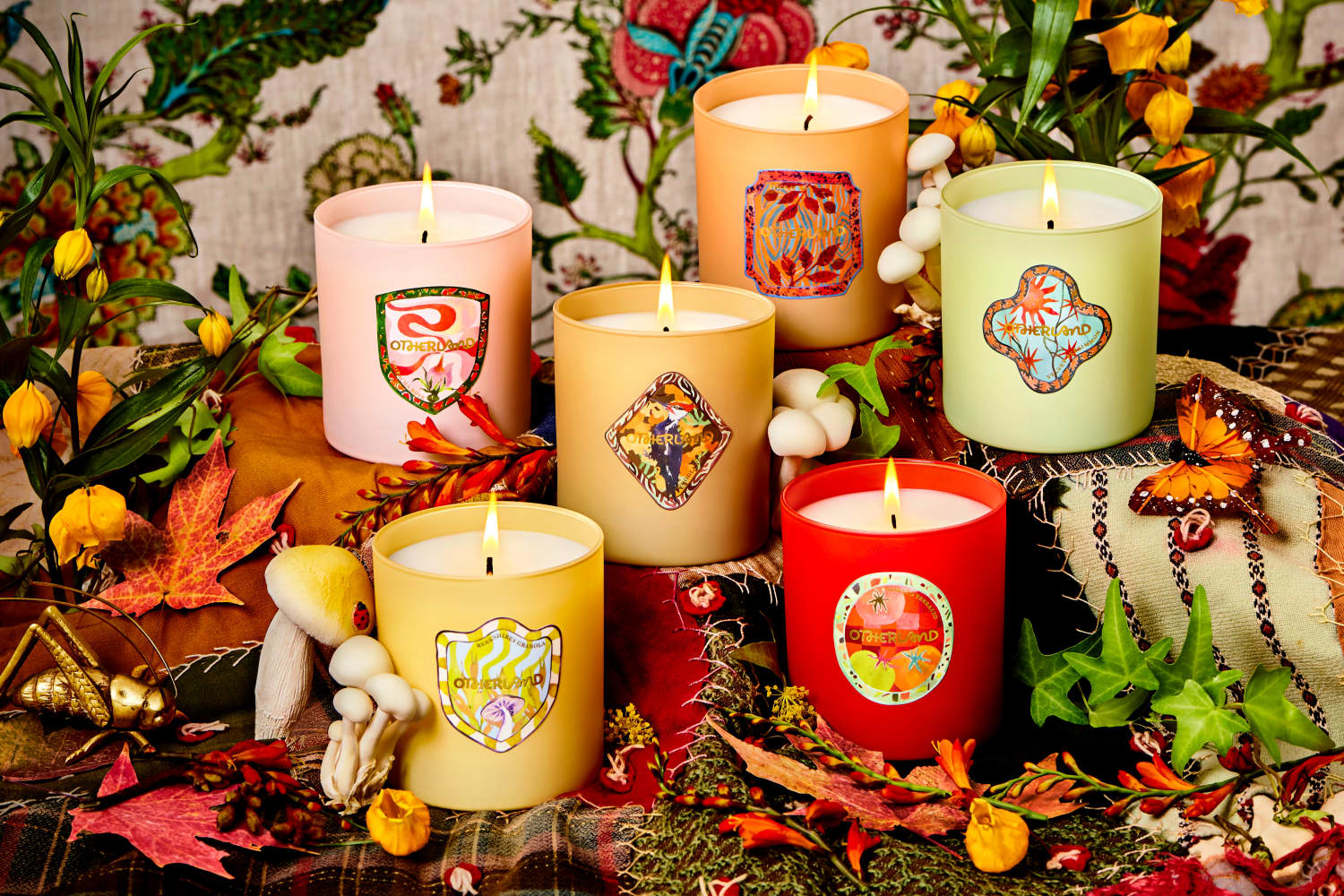 We independently select these products—if you buy from one of our links, we may earn a commission.
While the past year and a half have certainly been… challenging… they've also brought lots of unexpected joys in the form of quality time with family, newly learned skills (hello, breadmaking and tie-dying!), and a renewed appreciation for dining out. And Otherland, one of our all-time favorite candle companies, totally gets it. They just launched a brand-new collection that celebrates the best parts of staying home, and the arrival of fall. Meet Homestead, a selection of six completely unique, delicious scents that just launched this week. The best part? If you're not into pumpkin spice-scented things, you'll still get that enchanting autumn vibe you love while enjoying one of these luxe vessels.
"From the domestic doldrums of a year at home came a whiff of unexpected magic: a mystical tablescape, a swirl of foaming milk, a dancing shimmering moon. This collection is inspired by time at home, and all its uncovered wonders," says Otherland's co-founder and CEO, Abigail Cook Stone.
Each candle is adorned with artwork by Happy Menocal, and you won't find any of those pesky phthalates and parabens here. In fact, each one is made with vegan coconut and soy waxes. Keep reading for the deets on each of these heavenly creations.