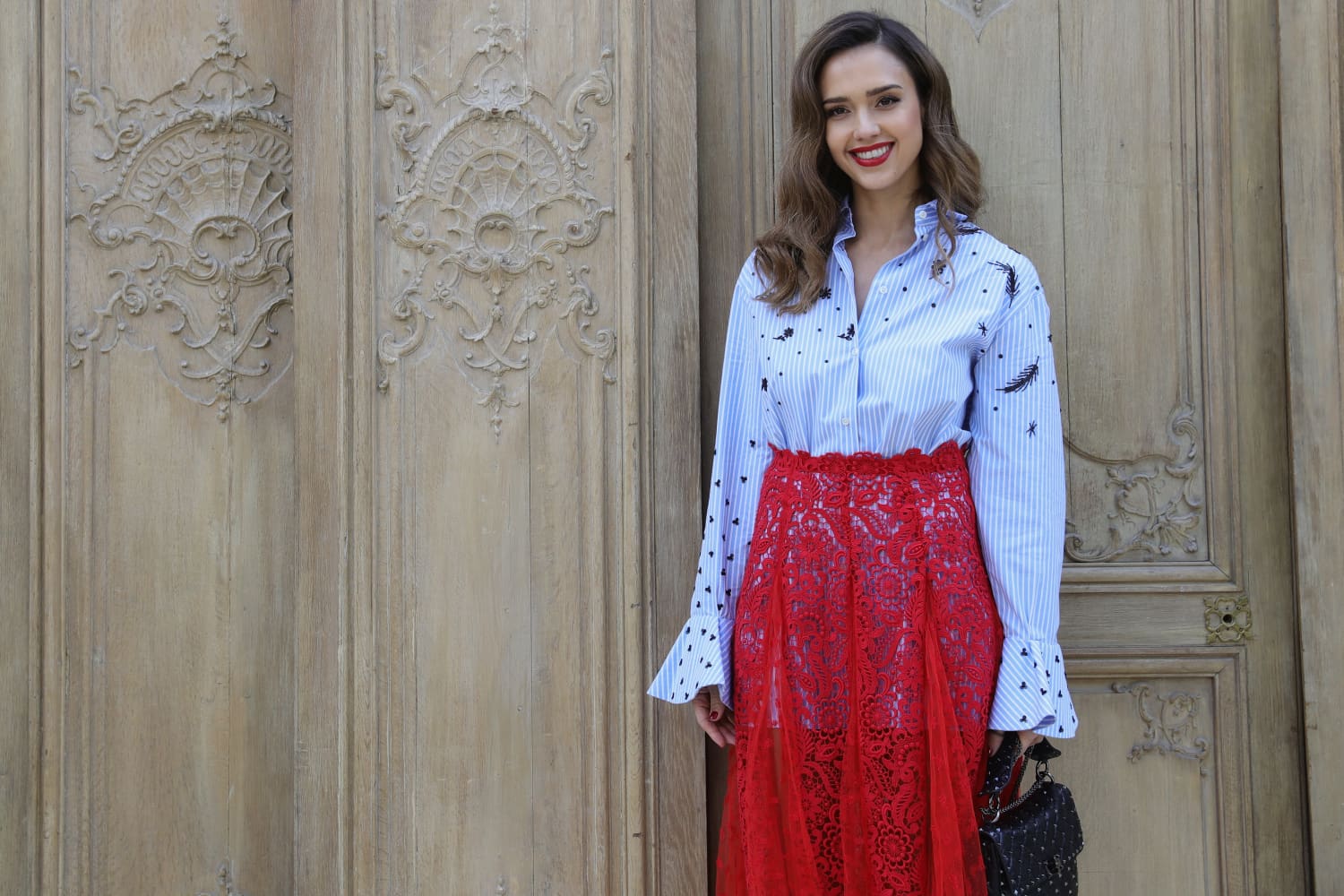 Jessica Alba is known for being many things: Movie star, entrepreneur, tastemaker. There's no limit to what she can do and what boundaries she can push. That might be why, while few might consider taking the risk of choosing a daringly chic all black exterior for their dream home, the 40-year old mom of three jumped right in.
In a recent Instagram photo of Alba's adorable daughter Haven, 10, posing for her first day of fifth grade, you get a full picture of the dramatic earth tone color palette on the exterior of her home. Alba's second oldest stands in front of a richly hued hunter green door, making quite the statement against the black paint and wooden porch of their Beverly Hills home.
Interestingly enough, there's a bit of a different, lighter story going on inside as seen when Alba gave Architectural Digest an exclusive tour of her home in 2019. Full of airy Parisian-inspired neutral tones and motifs, Alba said it took the help of Pinterest and a few interior designer recommendations to nail down exactly what she wanted.
Before you're feeling bold enough to venture to the dark side in your home, sift through a few examples of the best black exteriors out there, some featuring wood paired with pops of color, while others just have black on black on black.