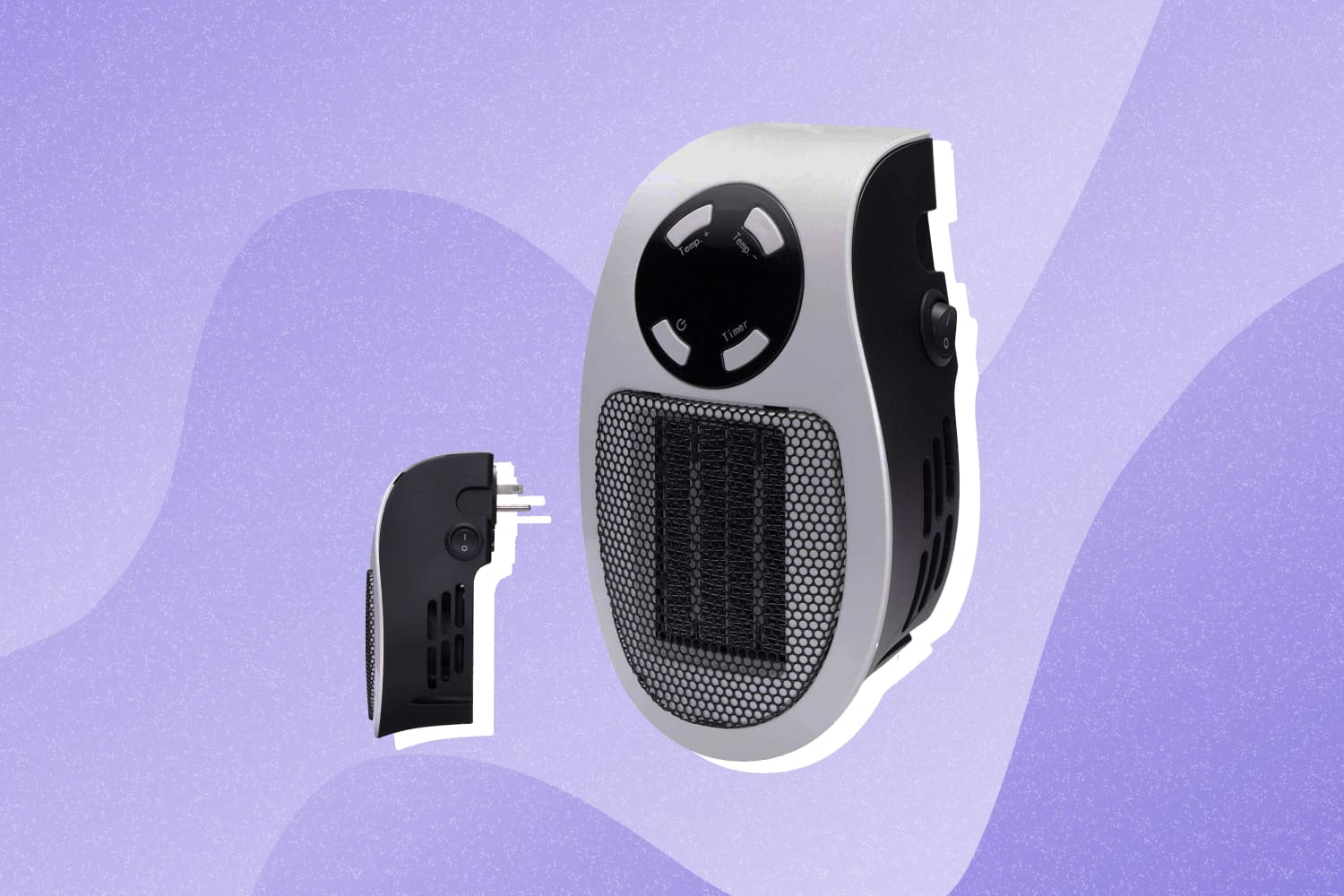 We independently select these products—if you buy from one of our links, we may earn a commission.
Can you believe it's almost time to break out your space heater? Alternatively, if you're someone who's still shivering inside during the summer, then maybe yours never got put away. When it comes to space heaters, there are a lot of great options out there. But if you're looking for something that's small-space and budget-friendly, then you should give the Brightown Wall Outlet Space Heater a try. At only $25.99, this space heater is small, portable, and takes up zero floor space. All you need is a wall outlet and you're ready to go. It's not only great for the smaller parts of your home like bathrooms and entryways, but it's also perfect for a dorm or office. So whether you're looking for a new space heater of your own or the perfect functional gift, this compact device will not disappoint.
At only 4.3″ in length this space heater is very compact, yet still packed with 350 watts of power. Although it may be small, this device is loaded with convenient features. There's a simple on/off switch on the side along with a digital panel on the front that allows you to adjust the temperature from 60 to 90 degrees and set a timer for up to 12 hours. There's also a button on the back that allows you to rotate the actual plug, in case the outlet you're using is upside down.
The heat comes out of a main vent in the front where there's also a fan. But no need to worry about noise. Reviewers say the heater is pretty unobtrusive, which makes it great for shared spaces. One reviewer writes that this space heater is perfect for their bedroom: "The display is not too bright, but easy to see. The fan is VERY QUIET, but circulates just fine."
This small-but-mighty heater tends to work better in small spaces, like a bathroom. "I use these to get the bathroom warm before getting in the shower on cold mornings," writes one reviewer. "It works great and gets the bathroom warm in 15 minutes or less. Definitely recommend!" The brand behind this wall outlet heater also carries a larger portable heater, if you're looking for something with a little more power for larger areas.
With over 1,800 five-star ratings, there's a reason why this product is an Amazon's Choice pick. The design is simple and honestly even kind of sleek — and all for less than $30.