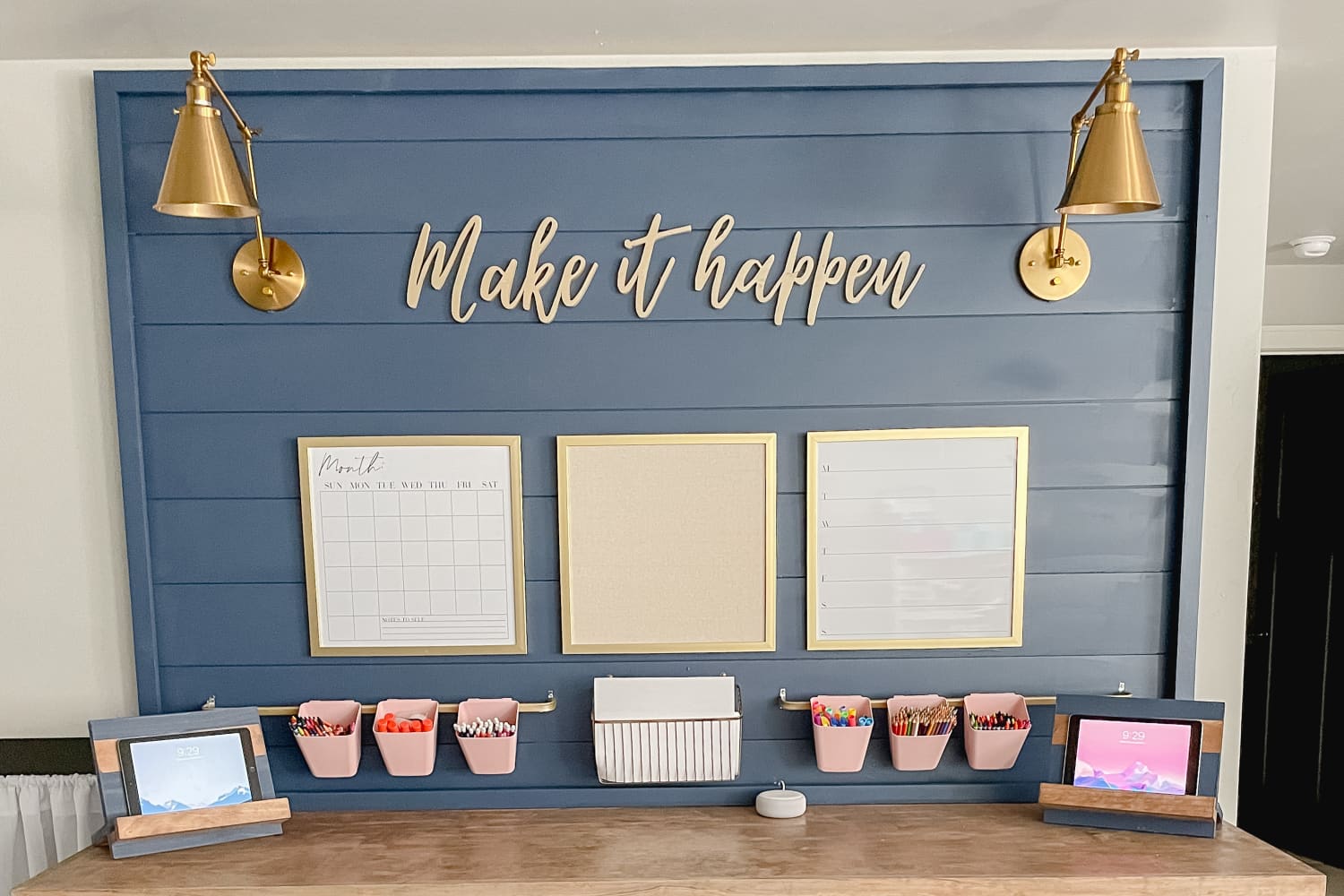 There are several milestones in any year that offer big reset energy. We make New Year's resolutions (at least until February), and then we make big spring-cleaning checklists (still working on ours). But there's something about the annual autumn reset that feels extra rejuvenating. Maybe it's a grown-up version of getting excited about new school supplies, or maybe it has something to do with another year turning the corner. Whatever the reason, the change from summer to fall is a great time to harness this special energy and set ourselves up to end the year strong.
A fall reset will look different in every home. For some, it may take on a practical change: rethinking the way we use our spaces so they work how we need them to. For others, it can be an aesthetic switch: a new coat of paint, a rearranged floor plan, or a breath of seasonal decor.
With that in mind, we asked two design-focused creators on TikTok what they plan to do for their fall resets. One prioritized practicality while the other focused on decor, but they both thought through not just what we see, but also the invisible mechanics that make it all possible.
A Stylish Homework Station
Abby Risic is the DIYer behind @makingitwithabby, a source of practical DIYs where the motto is, "Perfection is overrated." With her four kids going back to school, Abby chose to turn a small corner of her home into a designated study area. She kept the project simple — done in a weekend — by using easily installed pre-fab materials like readymade cabinets and shelving. She reappropriated puck lights as sconces (genius) and installed strip lights for dimmable focus lighting. And since a homework station needs to be as inviting as possible for the kids to, you know, use it, Abby also affixed shiplap to the wall to add a homey feel.
Since a lot of school curricula are digital these days, Abby created stands for her kids' tablets which, as you can see, stylishly integrate the necessary tech into the space. What you can't see is the Verizon 5G Home internet that powers them. It's super fast wi-fi that lets everyone in the house do their homework, stream music and video, and use their smart home tools all at once with ultra-low lag. Plus, its set-up is a simple DIY job — no technician installation appointments need, which is pretty key for a weekend project.
A Chic and Cozy Fall Motif
Shavonne Winston is the style maven who delivers smart, easy decorating tips at @restyleliving. She has a knack for finding small details that immediately transform a space, so we sent her to the Verizon 5G Living Room — a mobile, ultra-connected smart living space — to share some tips. If your idea of a fall motif is a few haphazard decorative gourds, Shavonne wants to pull you out of your comfort zone.
Shavonne's vision for a chic fall refresh reimagined some of the basic design elements that define the season. Her biggest-impact solution was a simple lighting upgrade. She added LED candles for a warm atmospheric glow and updated the lamps with new smart lightbulbs — tiny swaps that totally change the vibe. Then she turned her focus to texture: With fall being peak cozy season, Shavonne wanted to add new soft goods, like a fleece throw and new window treatments that are also controlled through the wifi network. Lastly, she added fall leaves and decorative gourds — you didn't really think we'd skip gourds, did you?
If you're skeptical about your home network handling not just your streaming and web browsing but also your drapes and lights too, don't be. The whole point of the Verizon 5G Home network is to ensure that everybody under your roof can do all their streaming at incredible speed — typical download speed is 300 Mbps — all at once with ultra-low lag. So you can make this your best season yet.