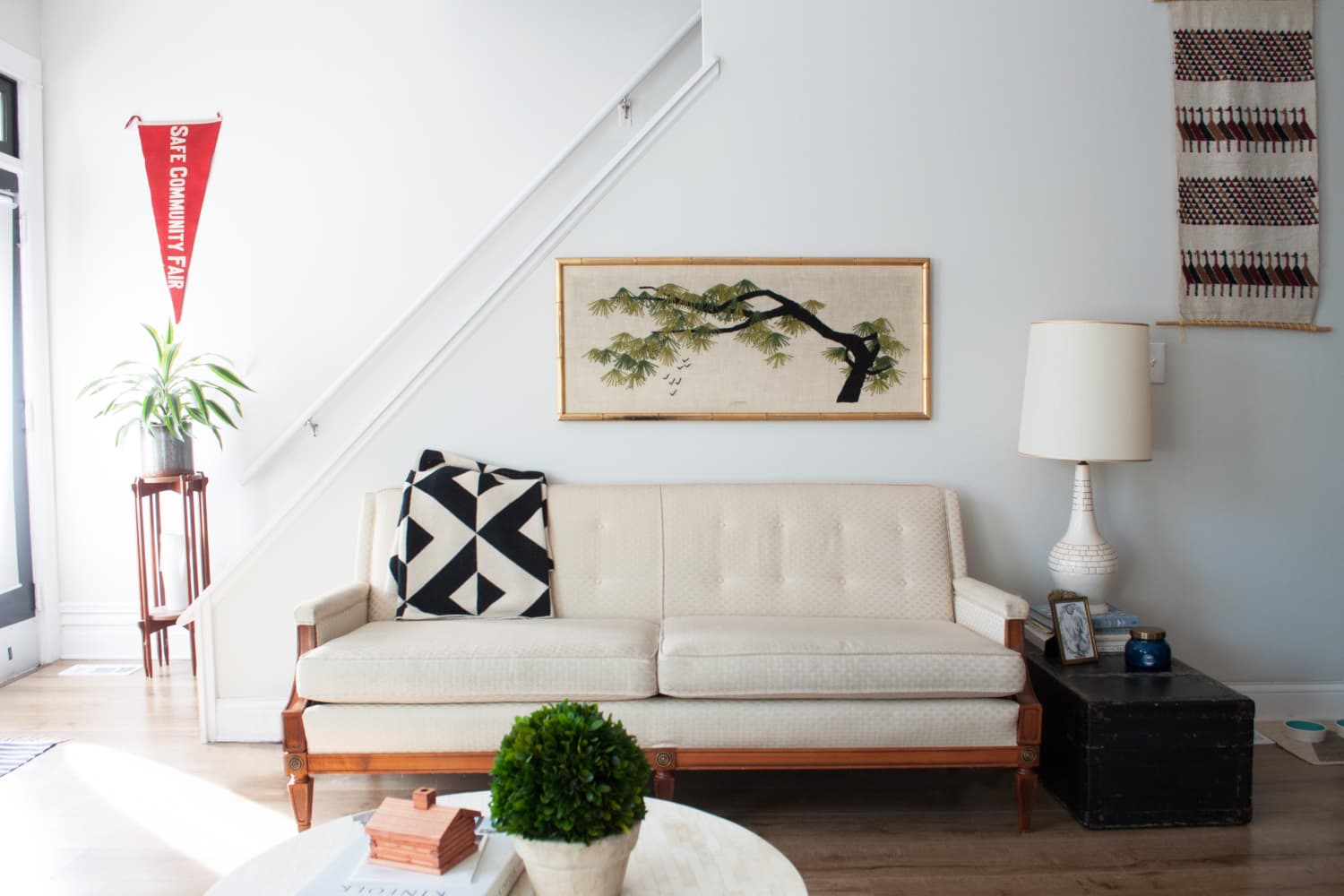 We independently select these products—if you buy from one of our links, we may earn a commission.
For the past several years, sofas have seemed to hit one of two notes. Either they're oversized and overstuffed, suited to a large suburban house filled with rowdy teens looking for a spot to watch the latest Netflix release, or they're streamlined and modern, with iconic mid-century notes like tapered wood legs and tufted backs.
Don't get me wrong. Each style is beautiful, and I, like many, have loved and lounged on both. For homeowners looking for a fresh take on living room seating though, there wasn't much truly new out there — until now. Enter: the bowtie silhouette. Originally made popular by designer Paul McCobb in the '50s (fun fact: he designed the original "Today Show" set, which essentially was most Americans introduction to true modern design), the graphic shape is — you guessed it — reminiscent of bowtie neckwear.
Let's get one thing out there quick: Yes, this is still technically a mid-century modern design, but with angular edges that taper to a lower central point, it's a shape that's at once minimal but visually interesting and so very cool. It's also great for anyone that doesn't want to go full-on curvy with their sofa back but find traditional rectangular mid-century designs a little too streamlined. I recently caught a glimpse of the bowtie silhouette hitting the market in CB2's newest lookbook (they're offering both a sofa, as pictured above, and desk chair), and I'm considering this the official beginning of this trend.
Your best bet for scoring a similar piece (beyond the aforementioned products) is probably lucking upon a vintage item. However, you know when a style hits a trendy home decor store like CB2, it's only a matter of time until it spreads elsewhere. Moreover, when paired with of-the-moment hues and textural fabrics — like the nubby cream wool of the CB2 style — this shape is a great way to meld vintage sensibilities with a very-now aesthetic, making this look one that promises a lot of longevity in the design world. Keep your eye on this one… I think this silhouette's definitely worth watching.