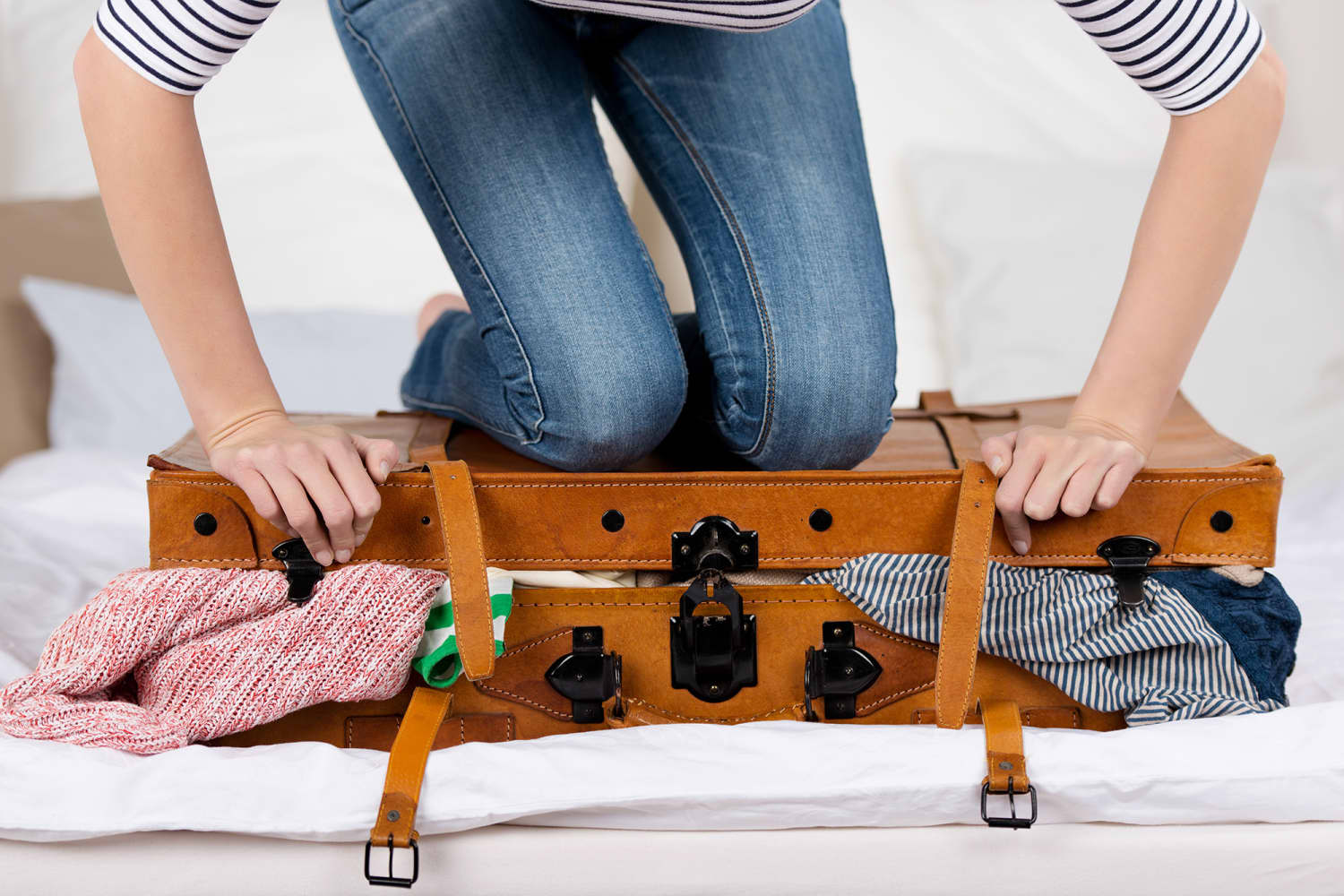 We independently select these products—if you buy from one of our links, we may earn a commission.
I know, in theory, what packing light looks like. In reality, I have never done it.
I wish I was the kind of person who could breeze through most trips with "just" a carry-on, or even a backpack! I am aware that my habit of packing a pair of shoes for each day that I'm away from home is optimistic at best, and a sign of my indecisiveness at worst. But I also tend to travel for longer stretches of time than most; trips to my hometown last for at least a week, if not more. That means I always haul out the big suitcase, and I'm always looking for ways to streamline my packing, unpacking, and repacking process.
Imagine my surprise when packing cubes were the secret I needed. I shouldn't have been surprised — other writers have extolled the virtues of "drawers you can travel with" for AT in the past. Yet it wasn't until I embarked on a monthlong trip, for which I would need clothes for a variety of things, that I took the plunge and ordered two sets of compression packing cubes from Amazon. Here are four reasons I'm never traveling without them again.
Organizing my suitcase has never been easier.
I used to think I was an organized packer, because I would neatly fold my clothes in corresponding piles, and keep a mental note of where each type of item lived. Packing cubes made that even easier, and created physical barriers between my dresses, swimsuits, jeans and shorts, and any other categories I wanted to make. Best of all, it helped me keep that organization going; instead of sifting through a pile of clothes to find the one shirt I was looking for, I'd only disturb the contents of the packing cube that contained shirts.
I saved space (and was able to pack even more).
Nope, I'm not going to be a light packer any time soon, and that is only reinforced by how the compression packing cubes I bought allowed me to save on space in my suitcase. Each cube features a second zipper that you can pull shut once the pouch is filled; that zipper helps squish soft items like clothing in a way that freestanding piles does not. Think of it like a space bag for your suitcase — without needing to pack a pump to get rid of the air.
The packing cubes protected my clothes from any travel mishaps.
When a bottle of shampoo opened at some point between packing and my destination, only the things inside my toiletries cube got the blast of it. The nylon fabric both contained the shampoo, and kept my clothes and shoes safe from emergency washings. Plus, knowing that my clothes were all encased in cubes gave me instant peace of mind in the off-chance that my suitcase broke and clothes flew everywhere. (Am I the only person with that recurring nightmare?)
Unpacking at the end of my trip was a breeze.
Because I kept most of my things in their respective cubes until I needed them, I knew where everything was when it was time to pack my suitcase back up for my flight home. If I needed to rearrange a given cube, I could tackle one at a time. It was far less overwhelming to handle each cube as its own task, rather than chip away at a pile of clothes mushrooming out from my suitcase. Unpacking everything once I was home was a breeze, too, because I'd stashed an extra cube to fill with my laundry and knew exactly which items I shouldn't put away in my closet.